Center for Public Integrity Fellowship
3/1/2023
Submission Deadline
Explore Similar Scholarships
College Major:
Location:
Grade Level:
The Center for Public Integrity (CPI) is a nonprofit newsroom committed to providing innovative, ethical investigative journalism that sheds light on the causes and impacts of inequality. Discriminatory systems in employment, housing, health care, education, and access to democracy affect people based on race, ethnicity, gender, sexual orientation, age, ability, immigration status, and income.
The program's data-driven and narrative news reporting holds competent interfaces accountable, evaluates arrangements, and situates problems in the actual context of inequality in America. The foundation is glad to offer the Center for Open Keenness Cooperation (CPI) which offers a $30,000 grant to one candidate with an encounter and/or intrigued in data-driven investigative journalism. The award helps with tuition and other educational fees as well as any other instructive charges. This may include rent, office supplies, and books.
While finishing your graduate program, the program enables you to gain professional experience which is a big plus. To apply, candidates must first be accepted to ApplySOC's MA in Journalism and Public Affairs program and indicate their interest in The Center for Public Integrity during the application process. The scholarship recipients answer to the senior editor of CPI.
Key Information of Center for Public Integrity Fellowship
Study Details
Area of Study
Communications
Country of Study
United States
Specific Schools
American University Washington, DC
Scholarship Details
Intended Level of Study
Postgraduate
Center for Public Integrity Fellowship Timeline
January 2023
Application Opening Date
Applications open on January 1.
March 2023
Submission Deadline
The submission deadline is on March 1.
April 2023
Award Announcement Date
The winner is announced by April 30.
Scholarship Eligibility
To be eligible to apply, applicants must meet the following criteria.
Eligible Grade: Graduate
Maximum Age: Any
Required GPA: Any
Geographic Eligibility: United States
Gender: Any
Race/Ethnicity: Any
Application Requirements
Here's what you need to submits besides your application.
Recommendation letters
Essay
Portfolio
How to ace the Center for Public Integrity Fellowship
1
Stand out from other applicants
Highlight your experience and/or interest in data-driven investigative journalism in your application. If you still have a few years before applying for the Center for Public Integrity Fellowship consider seeking out data-driven investigative journalism and deep reporting experiences. Finally, make sure your application depicts strong writing skills that will spike the viewer's interest.
2
Use the recommendation letter to your advantage
The letters of recommendation supplied with the application must provide information about your character. Make sure to select a recommender who has extensive knowledge of your experiences and equality involvement. You can make this process easier by giving them a file containing all of your personal details, activities, awards, scholarship details, information about your leadership involvement, and a resume. Additionally, be sure to let them know beforehand about the scholarship.
3
Sell yourself in your statement
Be sincere and personal; readers want to get a sense of who you are, and the only way to do so is to reveal a bit about yourself. Also, keep in mind that strong personal statements show that the author has thought about and drawn lessons from their own experiences and accomplishments. Make the pursuit of activities and interactions that showcase your talents, passions, and capacity for equality a top priority.
4
Review your application before submission
Make sure all of your documents are properly filed, all questions are appropriately answered, and your application is free of careless errors including typos, misspellings, and grammatical errors. Before submitting your application, take the time to have it reviewed by a friend, mentor, teacher, or trusted member of your family.
How the Center for Public Integrity Fellowship is Judged
The scholarship is awarded based on the applicant's complete application, cover letter, a résumé, up to three examples of work, and two more letters of recommendation.
Why We Love the Center for Public Integrity Fellowship
The program covers 100% tuition
Aside from the $30,000 prize, which serves as a stipend, the scholarship program covers 100% of tuition. However, costs and health insurance are the responsibility of the beneficiary. As a result, students' financial burden is lessened and they no longer need to juggle employment and school.
Candidates can apply for other scholarships
The program enables participants to apply for additional Scholarships for which they are qualified. Contrary to the majority of scholarship programs, you can apply for all the scholarships for which you are eligible, which increases your chances of being awarded financial assistance.
You can use the same recommendation letter
You'll use the same letters of recommendation if you plan to apply for more than one news coverage partnership, but it would be best if you let the recommender know that the letter should not specifically mention any Cooperation and should instead state that it is for a School of Communication News coverage Fellowship.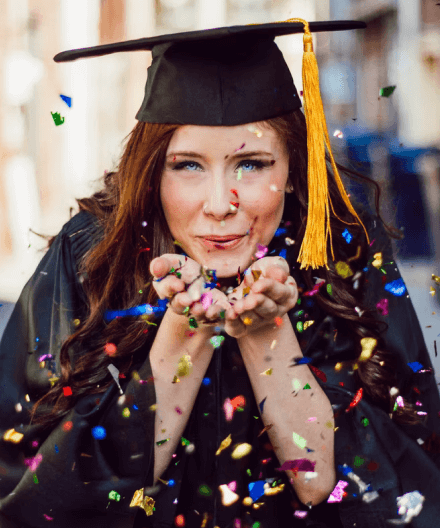 5 Facts About Center for Public Integrity Fellowship
Applicants must be admitted to the MA
Applicants must be admitted to the MA in Journalism and Public Affairs before applying.
Candidates must be enrolled full-time
To be eligible for the scholarship program applicants must be enrolled full-time (9 credits or more).
Only U.S. residents are eligible
U.S. citizenship or permanent resident status is required for application eligibility.
Each fellowship provides varying award amounts
Each fellowship offers a different amount of financial funding and tuition reimbursement.
The library is only open to selected people
The American Literature Library is only open to AU students, faculty, and staff and an AU ID is required for entry.