AU-Pulitzer Center International Reporting Fellowship
5/2/2023
Submission Deadline
Explore Similar Scholarships
College Major:
Location:
Grade Level:
The AU-Pulitzer Center International Reporting Fellowship was created to give graduate and undergraduate students exposure and experience in international reporting.
Every year, one graduate or undergraduate student receives a $3,000- fellowship from the American University Washington, DC. Applicants will be judged based on the international project they are reporting on.
The goal of the fellowship program is to inspire early-career journalists to further their education. The fellowship program allows graduate and undergraduate students to be mentored by Pulitzer center staff and journalists and featured on the Pulitzer Center website.
Key Information of AU-Pulitzer Center International Reporting Fellowship
Study Details
Area of Study
Communications
Country of Study
United States
Specific Schools
American University Washington, DC
Scholarship Details
Intended Level of Study
Undergraduate
Postgraduate
AU-Pulitzer Center International Reporting Fellowship Timeline
January 2023
Application Opening Date
Applications open on January 1.
May 2023
Submission Deadline
The submission deadline is on May 2.
Scholarship Eligibility
To be eligible to apply, applicants must meet the following criteria.
Eligible Grade: Graduate
Maximum Age: Any
Required GPA: Any
Geographic Eligibility: United States
Gender: Any
Race/Ethnicity: Any
Application Requirements
Here's what you need to submits besides your application.
Essay
Portfolio
Recommendation letters
Present Work Experiences
How to ace the AU-Pulitzer Center International Reporting Fellowship
1
Showcase your ability to meet deadlines
Priority is given to students who can report news stories with clarity and accuracy while meeting deadlines. Make sure you demonstrate this ability with examples and try to submit your application as soon as you can.
2
Share your experience in the newsroom
You are expected to have relevant prior experience in a professional newsroom as an intern or staff member. The judges will also consider your tenacity and willingness to ask probing questions in pursuit of facts and the truth.
3
Use your recommendation letters to your advantage
Send letters of recommendation outlining your eligibility for the fellowship and how you might profit from it. Additionally, present yourself as a versatile, innovative, and well-rounded applicant. Last but not least, select referees who are well-versed in your print or journalism expertise and accomplishments, and let them know ahead of time.
4
Edit your application
Read through your application multiple times before submission. Avoid using informal language and correct all typos and grammatical errors.
How the AU-Pulitzer Center International Reporting Fellowship is Judged
Applications are assessed based on project descriptions, samples, essays, recommendation letters, and résumés.
Why We Love the AU-Pulitzer Center International Reporting Fellowship
It helps students develop their journalism skills
The fellowship allows you to gain professional experience while completing your graduate program. You will improve your journalism skills by working in the field with professional teams.
The organization focuses on global systemic issues
Your project can be based on any systematic global underreported issues in multiple fields including religion and public health.
No discrimination
The program is open to all eligible candidates as long as they meet the scholarship requirements. It supports equality and has no discrimination against gender, race, ethnicity, religion, etc.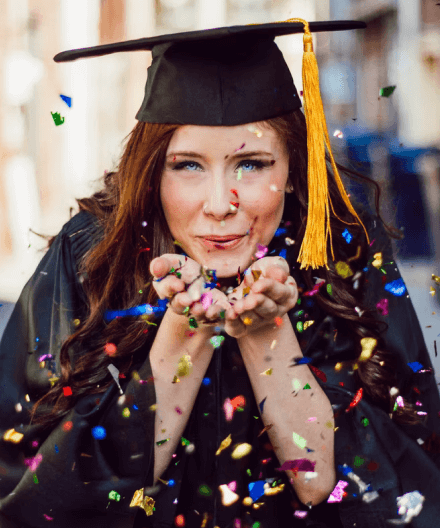 5 Facts About AU-Pulitzer Center International Reporting Fellowship
Only Washington, D.C residents can apply
You must live in Washington, D.C to be eligible.
The scholarship is restricted to specific school
You must attend the American University's renowned School of Communication to qualify.
Part-time students are not eligible
You must be a full-time student with 12 credits ( undergraduate) and 9 credits (graduate) to qualify.
International students can apply
International students at the American University School of Communication are eligible.
The university is in partnership with Pulitzer
The American University School of Communication is a member of the Campus Consortium of the Pulitzer Center on Crisis Reporting.