APF Queen-Nellie Evans Scholarship
1/31/2023
Submission Deadline
Explore Similar Scholarships
Location:
Grade Level:
The APF Queen-Nellie Evans Scholarship is managed and directed by the American Psychology Association (APA). The scholarship is offered annually to master's and doctorate students. The scholarship targets students who are from underrepresented groups and have demonstrated a financial need.
The Queen-Nellie Evans Scholarship was established by Arthur Evans in honor of his mother and grandmother. The APF Queen-Nellie Evans Scholarship awards one exceptional student with scholarship funds worth $4,000.
Applicants must be enrolled in an accredited master's or doctoral program. The APF administers this grant to fund early career psychologists and graduate students using psychology to bring solutions. The applicants are expected to be inclined to find solutions to important community issues and bring significant change to people's lives.
Key Information of APF Queen-Nellie Evans Scholarship
Study Details
Country of Study
United States
APF Queen-Nellie Evans Scholarship Timeline
March 1, 2022
Application Opening Date
Applications usually open in early March. Check the website for more accurate dates closer to the time.
January 31, 2023
Submission Deadline
The deadline for applications is around the end of the month. Check the website for more accurate dates closer to the time.
Scholarship Eligibility
To be eligible to apply, applicants must meet the following criteria.
Eligible Grade: Graduate – Postgraduate
Maximum Age: Any
Required GPA: Any
Geographic Eligibility: United States
Gender: Any
Race/Ethnicity: Black, Hispanic, Native North American, Pacific Islander
Application Requirements
Here's what you need to submits besides your application.
Essay
Grade transcript
Recommendation letters
Financial Information
How to ace the APF Queen-Nellie Evans Scholarship
1
Demonstrate a financial need
Applicants must submit the relevant documents that depict their financial status and demonstrate their inability to access financial funds. The applicants should be from a financially challenged background that clearly shows their inability to pay for their studies.
2
Demonstrate your passion to improve your community
This scholarship is meant for the historically underrepresented minority community. Applicants need to demonstrate how getting the scholarship will aid them in their quest to improve themselves and their respective communities.
3
Demonstrate your commitment to change disparities
Applicants need to be aware of the issues that negatively affect communities of color. They should highlight how the scholarship will help them be at a better advantage in changing societal structures to be all-inclusive.
4
Demonstrate how you intend to use psychology
To increase your chances of winning the award, demonstrate how you will apply psychological knowledge to tackle critical social or health issues. Ensure to highlight the health and social issues for marginalized communities and how the scholarship will contribute to informing such work.
How the APF Queen-Nellie Evans Scholarship is Judged
Applicants are judged based on their career path. A career in academia, clinical service delivery, and public policies form a good basis for the award winners. Applicants need to be members of the communities they aspire to serve and prove that they are capable of improving the conditions of minority communities after their studies.
Why We Love the APF Queen-Nellie Evans Scholarship
The scholarship is for minorities
The applicants from the African American, Hispanic, Native North American, and Pacific Islander communities have a better chance of getting a quality education. The scholarship helps to ease the financial burden of students from these communities as they go through the quest to get an education and leverage the same to improve their communities.
Fewer restrictions
Applicants for this scholarship do not need to attend special institutions but have the privilege to choose their university of preference. Applicants with any GPA, from any gender, age, or any area of study can apply to receive this scholarship.
For master's and doctorate studies
The scholarship helps postgraduates enrich their careers by advancing their studies. Postgraduates can be able to acquire a master's and doctorate thanks to this scholarship program.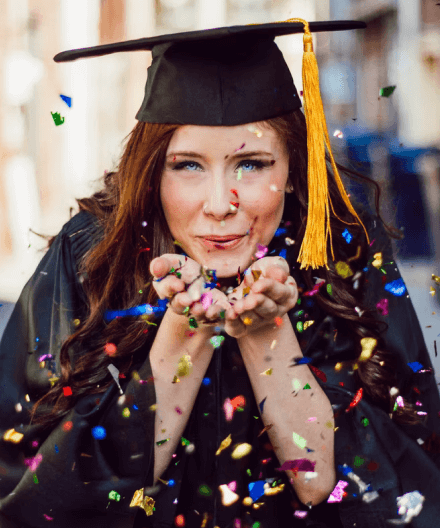 5 Facts About APF Queen-Nellie Evans Scholarship-American Psychological Foundation
The initial budget was $580
The founding father of the APF initially started the funding foundation with a budget of $580, the funding has continued to increase over the years.
The founder is state recommended
The founder of the scholarship, Arthur Evans is state recommended and the White House Office of National Drug Control recognized him as an Advocate of Action.
APF is an affiliate of APA
The APA promotes the advancement, communication, and application of psychological knowledge to improve people's knowledge.
Donated by APA's president
Arthur Evans is the president and a generous APF donor, he is recognized that the field of psychology has bestowed him with many avenues to have a positive impact on the community.
The APF was founded by six psychologists
The APF was founded in 1953 by six psychologists who intended to assist students to pursue studies related to human psychology.