AG Day Essay Contest
1/31/2023
Submission Deadline
Explore Similar Scholarships
Location:
Grade Level:
National Ag Day is marked yearly to celebrate agriculture and raise awareness on how nutritious food is produced while caring for the land. The Agriculture Council of America organizes Ag Day and sponsors the Ag Day Essay Contest as a way to raise awareness on topics around food production and sustainability.
The contest is open to students in grades 9 to 12. It has two categories – written essay and video essay. An award of $1,000 is given to the best in each category. The essays and videos are to be supported with facts and consider critical points shared on the scholarship website.
The contestants should create original essays with minimal help from adults. The essays are to adhere to academic standards and thus include citations. The winning essays are featured on the Ag Day website and blog.
Key Information of AG Day Essay Contest
Study Details
Country of Study
United States
Scholarship Details
Intended Level of Study
Any
AG Day Essay Contest Timeline
December 1, 2022
Application Open Date
Applications open in early December.
January 31, 2023
Submission Deadline
The essays and entry forms should be submitted by midnight CST.
March 2023
Award Announcement Date
The winners of the written and video essay will be notified in March.
Scholarship Eligibility
To be eligible to apply, applicants must meet the following criteria.
Eligible Grade: High School Freshman – High School Senior
Maximum Age: Any
Required GPA: Any
Geographic Eligibility: United States
Gender: Any
Race/Ethnicity: Any
Application Requirements
Here's what you need to submits besides your application.
How to ace the AG Day Essay Contest
1
Do research on the theme
Your essay should address the theme and be backed up by facts. Use the facts to defend your stance. Organize your points to form a cohesive structure and write your essay.
2
Adhere to the contest rules
ACA has outlined many rules to govern both written and video essays. Read them carefully and ensure that your essay aligns with them. Formatting, word limits, and copyright issues are available in the rules.
3
Proofread your essay
For the written essay, proofread your work and have at least two people read through it. Incorporate the feedback and take your writing to the next level.
4
Plan your video
For video essays, creativity is an important criterion. Factors like type and style of video come to play. Use tools you understand well or can learn easily. You can look up videos on the internet for inspiration. Incorporate your voiceover and refine it till it meets your desires.
How the AG Day Essay Contest is Judged
Both written and video essays are judged on the proper interpretation of the subject and adherence to the theme. Written essays are further judged on vocabulary, style, grammar, and neatness. Video essays are judged on originality, creativity, and visual aesthetics. The point allocations for each criterion are available on the scholarship page.
Why We Love the AG Day Essay Contest
Point allocations are availed
The point allocations enable participants to correctly direct their focus in the essay creation process.
There are no GPA limitations
Anyone in grades 9 to 12 can apply regardless of their GPA.
The essays are short
The written essay is a maximum of 450 words and the video essay is 2 minutes.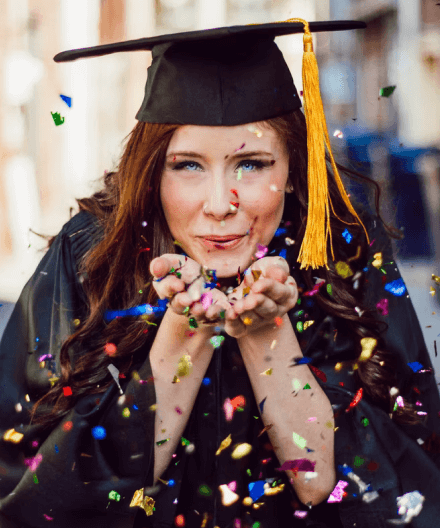 5 Facts About Agriculture
Agriculture and related industries contributed 5% GDP
Agriculture, food and related industries accounted for $1.055T in the US GDP in 2020.
It provides 10.3% of U.S. employment
Agriculture and related industries provided 19.7 million Americans with full and part-time jobs in 2020.
11.9% of US households' expenditure was food
Food was the third-highest expense in households after housing and transportation in 2020.
The average American farm is 444 acres
Farm sizes have remained fairly constant since the 1970s – 440 acres.
Technological advancements increase productivity
Innovations in agriculture have been responsible for increasing agricultural productivity without the proportional increase in inputs.