What are Grad PLUS Loans and 10 things to Know About Them
If you are thinking about Grad PLUS loans, we have a detailed guide for you. Read more to understand how to apply.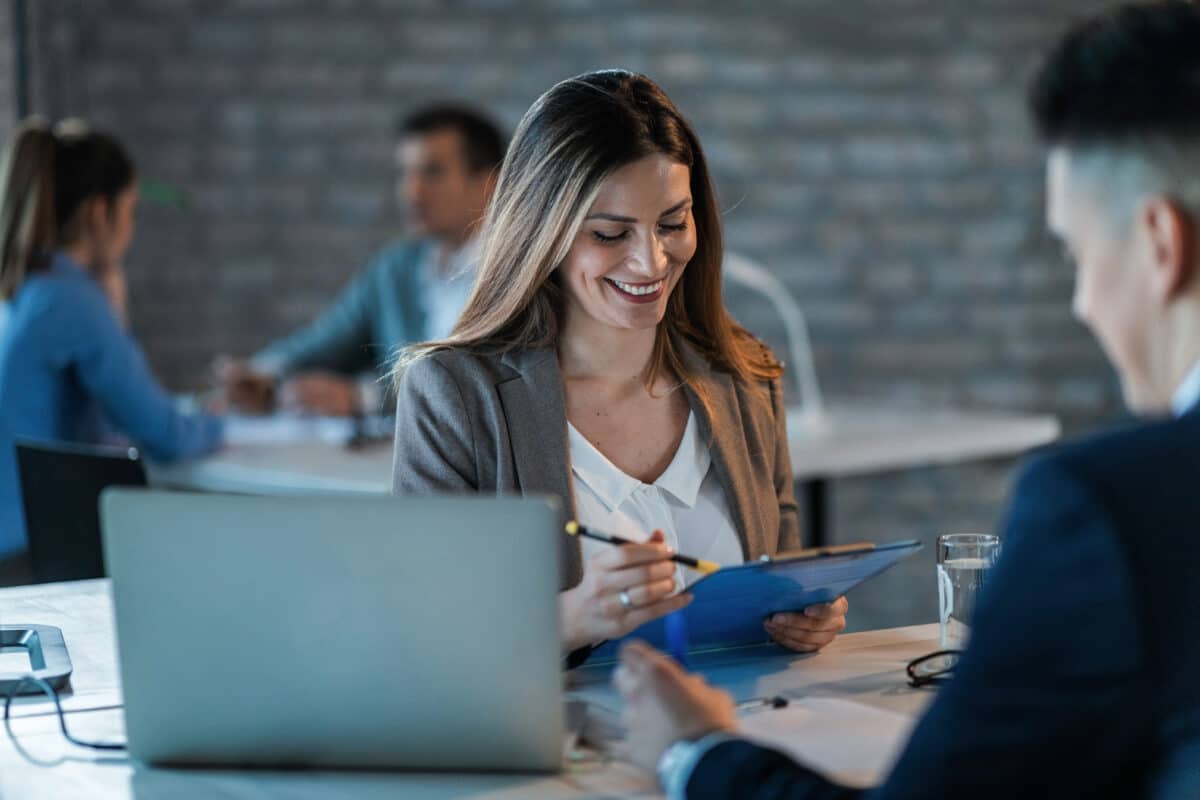 Postgraduate studies are expensive and many students find it hard to pay for them by themselves. Grad PLUS loans can help such students get through their degrees. These loans are provided by the U.S. Department of Education and students can borrow up to the full cost of attendance at maximum. These loans do have eligibility requirements and come with their pros and cons too.
What Are Grad PLUS Loans
Grad PLUS loans are an important financial resource for postgraduate students. They are a type of federal student loan issued by the Department of Education. These government-provided loans have terms and conditions that are set by law and they come with various benefits too that private loans may not provide.
These loans are designed to help cover education-related expenses, such as tuition and living costs, which can be difficult to afford without any additional assistance. Grad PLUS loans provide students with access to large amounts of funding that can be used for their educational needs, making them a viable option for those who do not have the resources to pay for their schooling out of pocket.
Grad PLUS Loan Credit Score
There is no specific credit score number required to apply for Grad PLUS loans, however, they do a thorough credit history check before approving your application.
If you meet the below eligibility criteria for credit history only then you can be approved. This list is considered an adverse credit history.
There should be no bankruptcy within the last 5 years
No foreclosure within the last 5 years
No default or repossession in the last 5 years
There should not be any federal loan write-off within the last 5 years
No tax lien in the last 5 years
Any wage garnishment in the last 5 years
Any accounts with a total unpaid balance of $2085 that is overdue and placed in collections
Pros & Cons of Grad PLUS Student Loans
Here are the benefits and potential drawbacks of Grad PLUS loans.
Pros
Large amounts of funding available

Low interest rates

Flexible repayment terms
Cons
Need a good credit score to qualify

Loan can be difficult to discharge in bankruptcy cases

An origination fee can add up quickly with multiple loans taken out at one time
Things You Should Know About Grad PLUS Loans
There are a few things you should know before you opt for a Grad PLUS loan.
You can only apply for Grad PLUS loans by filling out the FAFSA form first.
Grad PLUS loans are for graduate and professional students.
The maximum amount of the loan you can borrow equals up to your total cost of attendance.
In order to qualify for this federal loan, you will need to demonstrate creditworthiness.
Graduate PLUS loans have fixed interest rates.
The interest on this loan starts accruing from the moment at which your loan is disbursed.
There is a loan origination fee that you will need to pay which changes each year. For the academic year 2022-2023, the loan origination fee is 4.228%.
These loans can be consolidated or rolled into one loan to simplify payments.
Grad PLUS loans may be tough to qualify for when compared to regular federal student loans.
You may be able to request a deferment or forbearance once the payments on your loan start.
How to get a Grad PLUS Student Loan
It's important for students to be aware of the eligibility requirements for a Grad PLUS Student Loan because they are federally funded and subject to certain rules and regulations.
Eligibility Requirements
To be eligible for a Grad PLUS Loan, students must meet the following criteria:
Academic Standing
Applicants must be enrolled or accepted in an eligible program of study at an approved school.
Credit History Requirements
Students must have no more than one 9-day late payment on their credit report in the last two years in order to qualify for a loan.
Citizenship Status
Applicants must either be U.S. citizens or permanent residents to be eligible for a Grad PLUS Loan.
Financial Need Requirements
In some cases, applicants must demonstrate financial need to be eligible for a loan.
Professional Certification
Certain professions, such as teachers, require professional certification prior to receiving a loan.
Debt to Income Ratio
Applicants must have a debt-to-income ratio of no more than 20%.
Documentation
There may also be additional requirements, such as providing proof of identity and a Social Security Number.
Steps to Apply
Step 1: Complete the Free Application for Federal Student Aid (FAFSA)
To apply for a Grad PLUS Loan, you must first complete the Free Application for Federal Student Aid (FAFSA) form. This form allows you to provide information about your finances that will be used by the government to determine your eligibility for grants and loans. Once you have completed the FAFSA form, you can then apply for a Grad PLUS Loan.
To complete the FAFSA form, you will need to provide personal and financial information/documentation, including: 
Personal identification such as Social Security number or alien registration (if applicable)

Tax returns for the previous year

Bank statements and investment records

Records of untaxed income (if applicable)

Employer information (for parents of dependent students)

Driver's license number (if applicable)

List of schools you are considering attending
Step 2: Credit check
Good credit history and the score is one of the factors that the government takes into account for Grad PLUS Loans. You can even obtain an endorser with good credit to fulfill this condition in case you have a poor score.  The endorser will then be officially liable for paying off the loan for you if you fail to do so. 
In case you have poor credit and are unable to get an endorser, you can still qualify for the loan if you can prove your extenuating circumstances to the Department of Education.
Step 3: Receive your offer
After submitting your FAFSA and going through a credit check, you will eventually receive your Student Aid Report and also a financial aid award letter from the school you are admitted to. You can obtain your Enrollment Verification Form from your school's financial aid office.
Your financial aid award letter will usually contain the details of the types of federal aid you are eligible for. On it, you can check whether you can access a Grad PLUS loan or not.  You can even choose to accept all or part of the funding offered to you. Make sure to read the terms and conditions relating to the loan carefully so you don't miss out on anything.
Step 4: Sign a Master Promissory Note (MPN)
An MPN details the terms of your loan and you must sign it to accept the loan. Do read the terms carefully as signing means that you have accepted the terms offered. For this step, you will need your FAFSA login information, a driver's license, and two personal references' name and contact details.
Step 5: Complete Entrance Counseling
Entrance counseling is a mandatory last step in securing Grad PLUS Loans. They help you to understand the terms and conditions of your federal aid package overall. You can only skip this step if you have had a direct PLUS loan or federal direct unsubsidized loan previously and have already gone through the counseling before.
Grad PLUS Loans Alternatives
Consider the following options as alternative sources of funding:

Private Student Loans
Private student loans are an alternative to Grad PLUS Loans for graduate students who have reached their federal loan limit. These loans typically offer a fixed or variable interest rate and can be used to cover tuition and other education expenses, such as books and living costs.
Scholarships & Grants
These are another potential source of funding for students who have reached their federal loan limit. The funds are typically awarded based on academic merit and do not need to be repaid.
Employer Tuition Assistance Programs
An employer tuition assistance program may also be a viable option for graduate students who have reached their federal loan limit. Many employers offer these types of programs, which provide employees with tuition reimbursement for educational expenses related to their current job or a future career. This helps employees advance their education without needing to take out additional loans.
FAQs
Here are some frequently asked questions.
What is the maximum amount I can borrow with a Grad PLUS Loan?
The maximum loan amount for a Grad PLUS Loan is the cost of attendance (determined by your school) minus any other financial aid received.
Are there any credit requirements to qualify for Grad PLUS Loans?
Yes, all applicants must have an acceptable credit history in order to be approved for a Grad PLUS Loan. Applicants must also not have any adverse credit history or delinquent debt reported within the past five years.
How long does it take to apply for a Grad PLUS loan?
It takes around 20 minutes to apply for a Grad PLUS loan and the application must be completed in a single session.
How long does it take to receive funds from a Grad PLUS Loan?
Generally, it takes around five to seven business days for the funds to be disbursed after you have accepted the loan and all necessary documents are completed. The time frame may vary depending on your school's specific policies.
What is the current Grad PLUS Loan interest rate?
These loans have a fixed interest rate which is set every year. For the current academic year with loans disbursed between July 1st, 2022 to July 1st, 2023, the interest is set at 7.54%. Updated information can be found on the studentaid.gov website.
Can you use Graduate PLUS loans for living expenses?
Yes, you can as long as you are using it on education-related expenses like housing, food, supplies, transportation, etc.
Final Thoughts
Grad PLUS Loans are invaluable to graduate students who have exhausted their federal loan limits and need additional funding to pay for educational expenses. Through competitive interest rates, these loans provide students with a convenient way to pursue the education they desire. Ultimately, Grad PLUS Loans can be a great source of financial assistance and help make dreams of higher education a reality.