You are the Future Scholarship
10/14/2022
Submission Deadline
Explore Similar Scholarships
Location:
Grade Level:
The "You are the Future" Scholarship is sponsored by Financial Plus Credit Union, a financial cooperative that is owned and managed by its members. They have a host of online banking and credit services that earned them the vote as Michigan's best Credit Union.
"You are the Future" Scholarship is an award program created to support students in the state of Michigan who are looking to advance their education. The program offers up to $1,000 in financial support to a deserving student to help facilitate their undergraduate education.
Applicants are to submit a 500-word essay on why they bank at a credit union, provide current school transcripts, and must have a myCollege Checking Account at Financial Plus Credit Union prior to applying. One recommendation letter is also requested. After evaluation, the winner will be contacted by the end of October.
Key Information of You are the Future Scholarship
Study Details
Country of Study
United States
Scholarship Details
Intended Level of Study
Undergraduate
You are the Future Scholarship Timeline
August 2022
Application Opening Date
Applications open on August 15.
October 2022
Submission Deadline
The submission deadline is on October 14
October 2022
Awards Announcement Date
The winner is announced on October 31.
Scholarship Eligibility
To be eligible to apply, applicants must meet the following criteria.
Eligible Grade: High School Senior – Undergraduate
Maximum Age: Any
Required GPA: 3
Geographic Eligibility: Michigan
Gender: Any
Race/Ethnicity: Any
Application Requirements
Here's what you need to submits besides your application.
Essay
Grade transcript
Recommendation letters
How to ace the You are the Future Scholarship
1
Stick to the required word count
You'll be required to write a 500- word essay, explaining why you bank at a credit union. Articulate your words and ensure you don't exceed the required word count.
2
Employ storytelling
On review of past applications, we discovered that applicants' stories endeared the scholarship committee to them. Use this strategy when writing your essay.
3
Get recommendations from people within your community
A good recommendation from prominent people in your area can do a lot for you during the scholarship review. Take time in your search and use the best out of your options.
4
Show your academic prowess
Although a 3.0 GPA is required, having better grades can help you stand out. Attach your transcript to your application.
How the You are the Future Scholarship is Judged
For this scholarship, you'll be judged based on the content of your essay. You also need to adhere strictly to the application requirements otherwise you'll be disqualified.
Why We Love the You are the Future Scholarship
All your information will be kept private
The committee will ensure your personal information won't be shared with anyone.
The scholarship eliminates uncertainties
There are many financial uncertainties that come with gaining an academic degree. This scholarship helps reduce those uncertainties.
Opportunities for Michigan students
Education can be a bit expensive in Michigan. The scholarship supports students based in the state of Michigan who have issues putting themselves through school.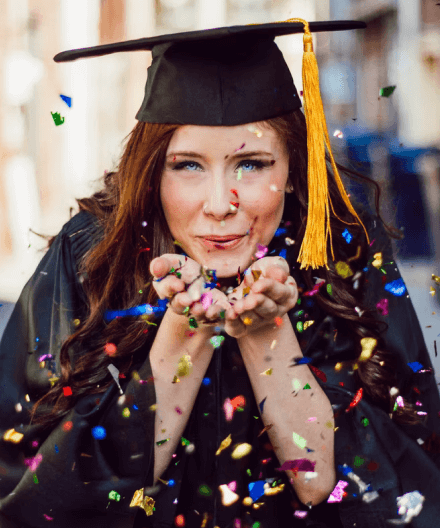 5 Facts About "You are the Future" Scholarship
Family members are not included
Students, whose family members are affiliated with the Financial Plus Credit Union, are not eligible to participate in this scholarship.
This scholarship has no history of discrimination
Financial Plus Credit Union does not discriminate based on religion, national origin, sexual orientation, age, gender, race, color, height, weight, disability, or marital status.
For full- and part-time students
The "You are the Future" Scholarship is open to full- and part-time students.
Unclaimed scholarships are forfeited
If the recipient of the scholarship fails to claim the scholarship by October, the scholarship will be forfeited to a runner-up.
Candidates must be enrolled in school
If an applicant isn't enrolled in a tertiary institution by the required date, the person will be disqualified.