We The Students Scholarship Contest
4/15/2023
Submission Deadline
Explore Similar Scholarships
Location:
Grade Level:
The Bill of Rights Institute was founded in September 1999 as a nonprofit civic education organization to engage, educate, and empower individuals with a passion for freedom in a free society. The institute develops educational resources on American government history and runs student programs and scholarship contests.
Every year, the institute holds a scholarship contest, "We The Student Essay Contest", which awards $20,000 in scholarship funds to 16 U.S. high school students. The first-place winner receives $7,500 and a scholarship to Washington D.C.'s Constitutional Academy summer program.
The institute, through various programs and curricula, has provided a better understanding of the U.S. Constitution and Bill of Rights to more than five million students over time. The scholarship program aims to drive students to the United States Constitution and the founding documents as the foundation of their analysis of American history and current events.
Key Information of We The Students Scholarship Contest
Study Details
Country of Study
United States
Scholarship Details
Intended Level of Study
Any
We The Students Scholarship Contest Timeline
December 2022
Application Opening Date
Applications open on December 15.
April 2023
Submission Deadline
The submission deadline is on April 15.
July 2023
Awards Announcement Date
Winners are announced by July.
Scholarship Eligibility
To be eligible to apply, applicants must meet the following criteria.
Eligible Grade: 8th Grade – High School Senior
Age: 14 – 19
Required GPA: Any
Geographic Eligibility: United States
Gender: Any
Race/Ethnicity: Any
Application Requirements
Here's what you need to submits besides your application.
How to ace the We The Students Scholarship Contest
1
Emphasize your understanding of the essay
In your application, you need to demonstrate an understanding of natural rights and respect and how these principles are not just abstract ideas but an integral part of people's everyday actions and choices by combining well-researched facts and your observations and experiences with specific examples.
2
Have your application proofread before submission
The scholarship is competitive, so you must ensure that your application doesn't get rejected because of careless typos, spelling, or grammatical mistakes. Take the time to proofread, preferably using Grammarly to review your application before submission.
3
Adhere to the specified essay topic and guideline
In your essay, ensure to write only on the 2022 essay topic ''How does an understanding of natural rights and respect build a free society''. Apply the ideal responses and writing techniques suggestively listed in subparts. Review the tools and essay link provided on the scholarship website for precise instructional details.
4
Stick to the specified word count
You have to make sure your essay adheres to the specified word count which is between 500 and 800 words. Failure to do so leads to automatic disqualification. References are not part of the word limit.
How the We The Students Scholarship Contest is Judged
Candidates are evaluated based on adherence to the essay guidelines, originality, organization, writing style, the strength of the personal response, depth of essay analysis, and its importance over time. After the contest period, judges, selected by the Bill of Rights Institute, will review and select finalists from eligible entries. Judges then proceed to select the prize-winners.
Why We Love the We The Students Scholarship Contest
Non-discrimination policy
The contest's administration is open to all U.S. citizens or legal residents within the acceptable age range without discrimination based on race, color, national, or ethnic origin.
Straightforward application process
To apply, Sign Up, and create an account to access the portal provided on the official scholarship website. After that, fill out all required sections of an online application form and submit your essay.
It's educationally creative
This contest totally relies on the creativity of the talented applicant. It also promotes, engages, educates, and empowers youth with a passion for freedom in a free society.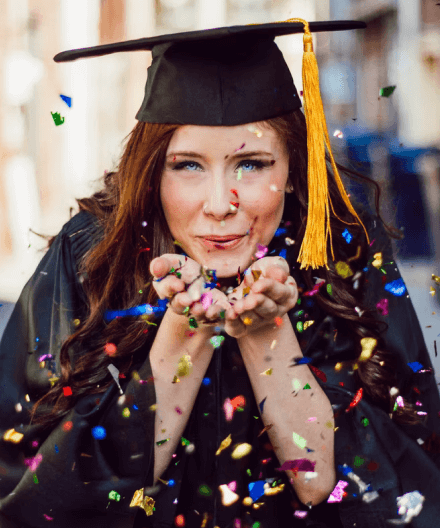 5 Facts About the We The Students Scholars Organization
Scholarship contest copyrights
You automatically give the Bill of Rights Institute 100% administrative copyright to your submitted entry by entering the scholarship contest.
Award notification and amount collection
The scholarship institute makes commercially reasonable efforts to mail the prize to the winner, and upon receiving the award, you must claim your awarded prize within 180 days of the check date or the end of the contest.
Restricted to United States applicants only
To be eligible, you have to be a U.S. citizen or legal resident in the United States and between the ages of 14 to 19 years currently studying in 8th to 12th grade.
Applicable scholarship regions
The Bill of Rights Institute essay contest is applicable across all 50 states in the United States, including U.S. Territories and American Armed Forces schools abroad.
Variable cash prizes
The following cash prizes are up for grabs based upon the judges' evaluations: First National Grand Prize valued at $7,500, five Runners Up prizes valued at $1,500 each, and 10 Honorable Mention prizes valued at $500 each.