United Health Foundation Louis Stokes Scholarship
$5,000–$8,000
Award Amount
4/3/2023
Submission Deadline
Explore Similar Scholarships
The United Health Foundation Louis Stokes Scholarship was established in 1988 by the spouses of members of the Congressional Black Caucus to respond to the congressional districts' disproportionate education funding to people of color. Therefore, this scholarship is open to African-American or black students currently undergoing their undergraduate, graduate, or doctoral studies in health-related fields.
Every year, the Congressional Black Caucus (C.B.C.) Foundation provides scholarships worth over $2.4 million to more than 300 students attending colleges across the United States. Under the United Health Foundation Louis Stokes Scholarship program, a total of 12 students are awarded scholarships worth $5, 000 to $8, 000 to help pay for their college educations.
The Congressional Black Caucus Scholars program gives high-achieving students who have a passion to work in underserved communities an opportunity to pursue their dream careers. The program contributes to the increased number of qualified but underrepresented university students in health-related fields.
Key Information of United Health Foundation Louis Stokes Scholarship
Study Details
Area of Study
Healthcare
Healthcare Administration
Healthcare Management
Country of Study
United States
Scholarship Details
Intended Level of Study
Undergraduate
Award Amount
$5,000–$8,000
United Health Foundation Louis Stokes Scholarship Timeline
January 3, 2023
Application Open Date
Applicants can start applying for the scholarship.
April 30, 2023
Submission Deadline Date
Applications must be submitted before or on April 30.
June, 2023
Award Announcement Date
Scholarship recipients will be contacted in June and the funds will be disbursed at the beginning of the fall.
Scholarship Eligibility
To be eligible to apply, applicants must meet the following criteria.
Eligible Grade: College Senior – Undergraduate
Maximum Age: Any
Required GPA: 3
Geographic Eligibility: United States
Gender: Any
Race/Ethnicity: Black
Application Requirements
Here's what you need to submits besides your application.
Essay
Video Submission
Recommendation letters
How to ace the United Health Foundation Louis Stokes Scholarship
1
Ensure recommenders submit their documents properly
In the application, your recommenders are expected to individually submit their supporting documents on the online platform. This can be a bit challenging if they are not tech-savvy. Take time to explain the right formatting for the documents, observe the deadline and upload these documents to the right place.
2
Proofread your application before submitting
Most applications end up being rejected because of simple grammatical, spelling, and formatting errors. To avoid this, proofread your application and have trusted friends go through it before submitting it.
3
Emphasize your enthusiasm
The recipients of the scholarship are students who have demonstrated a passion for working in underserved communities. Stand out by highlighting why you're passionate about health services in such communities.
4
Engage with former scholarship winners
Scholarship winners are published on the website every year in June. You can engage with former winners for more insights about the scholarship program and what it takes to be a recipient of the scholarship.
How the United Health Foundation Louis Stokes Scholarship is Judged
Applicants are primarily evaluated on academic excellence, and their passion for community development and service. The successful applicants should have an admirable leadership track record and demonstrate academic prowess.
Why We Love the United Health Foundation Louis Stokes Scholarship
The scholarship is granted for four years
Provided the recipient of the scholarship meets the eligibility requirements, they will continue to receive the multi-year award for up to four years. Most scholarships are restricted.
A scholarship with a mission
The scholarship aims to not only award black excellence but also to provide much-needed health services to underserved communities. To maintain this, students renew their award twice per academic year.
You join a proactive health community
Scholarship recipients get to join a very proactive and mission-oriented health community from underserved communities, for underserved communities. There are very few communities that are specific to the health-related fields.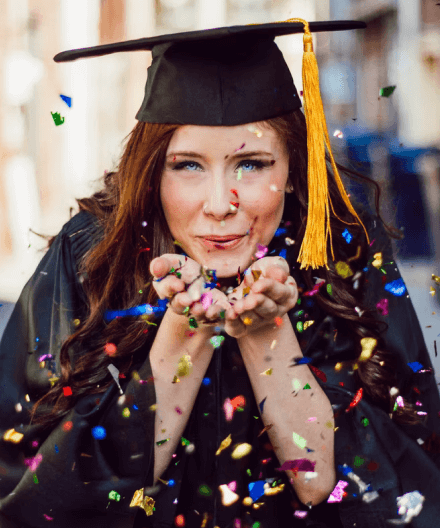 5 Facts about Congressional Black Caucus Foundation
Combating systemic injustice
The C.B.C. Foundation, through its National Racial Equity initiative, has advanced human rights, social justice, and economic development opportunities for the marginalized black community in the United States.
Advancing communities through policy and research
Over the past few decades, the C.B.C. Foundation has educated the black community on how policies stem from research at any level of government and the ripple effect these policies have on the community.
A track record of developing future leaders
Over the years, the C.B.C Foundation has rallied efforts to develop future leaders through their fellowships, internships, scholarships, and alumni network initiatives.
A scholarship for visual and performing arts
Started in 2000 in honor of Curtis Mayfield, this scholarship was started to give financial assistance to black students pursuing a degree in visual and performing arts fields.
The scholarship offerings keep growing
Through partnerships with different organizations over the past three decades, the C.B.C. Foundation has not only been adding to the number of scholarship awards every year, but has also included more fields of study.