Unigo Zombie Apocalypse Scholarship
10/31/2022
Submission Deadline
Explore Similar Scholarships
Location:
Grade Level:
Unigo, sponsors of the scholarship, are a subsidiary of EducationDynamics, which focuses on helping colleges and universities attract career-focused students. Unigo itself is a community of 3.8 million members, mostly college students. They provide students with information to make the best decisions for their career advancement as they journey through college.
The scholarship is an annual non-renewable scholarship. An award of $2,000 goes to a student who, against all odds, survived a zombie apocalypse as narrated in their imaginative, well-written essay.
The award is a check issued to the recipient's accredited post-secondary institution as soon as the recipient submits proof of enrollment to the scholarship sponsors. The recipient has until December 31, 2026, to submit proof of enrollment.
Key Information of Unigo Zombie Apocalypse Scholarship
Study Details
Country of Study
United States
Scholarship Details
Intended Level of Study
Undergraduate
Key moments in
October 31, 2021
Application Opening Date
Applications usually open a year before the next deadline, just after announcing the winner.
October 31, 2022
Submission Deadline
The deadline for applying is the end of October.
January 31, 2023
Winner is Announced
The scholarship winner is announced in January the next year.
Scholarship Eligibility
To be eligible to apply, applicants must meet the following criteria.
Eligible Grade: High School Freshman – High School Senior
Minimum Age: 14
Required GPA: Any
Geographic Eligibility: United States
Gender: Any
Race/Ethnicity: Any
Application Requirements
Here's what you need to submits besides your application.
How to ace the Unigo Zombie Apocalypse Scholarship
1
Read through past winners' essays
Before writing your essay, utilize the scholarship website and go through past winners' essays to get inspired and have the right mindset.
2
Be original
One of the criteria for judging this scholarship is originality. So, try to be original. Do not plagiarize previous winners' essays.
3
Watch a zombie-apocalypse movie
It might sound funny, but telling a story with an outdated experience might not be ideal. To get you inspired, we recommend watching a zombie apocalypse movie. It will give you a feel of the essay question just before you start writing.
4
Use a grammar checker
With the current advancements in technology, submitting an essay with few errors is old school. We advise that you make use of grammar check software. You can find free ones by doing a quick google.
How the Unigo Zombie Apocalypse Scholarship is Judged
The panel of judges evaluates applications based on the criteria of originality (25%), writing ability (25%), creativity (25%), and overall excellence (25%). In a rare situation that they happen to have a tie, the candidate with the higher score for overall excellence wins it.
Why We Love the Unigo Zombie Apocalypse Scholarship
It serves as motivation for college application
This scholarship could motivate the winner to enroll in college, primarily if they've held out for financial reasons.
It's so easy to apply
The scholarship does not demand much. The requirements are only the essay and filling out an application form.
It promotes diversity and inclusion
This scholarship provides an opportunity for zombie fanatics that might not have a chance at excelling in more popular scholarships.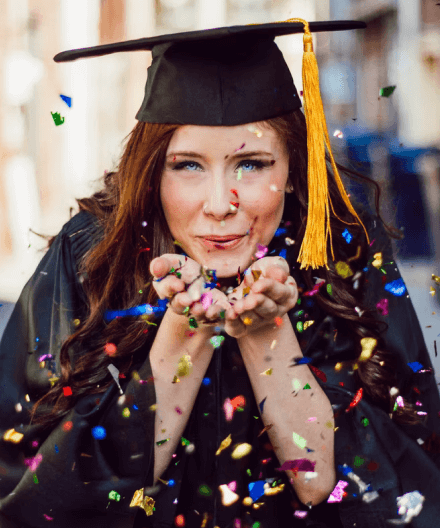 5 Facts the Unigo Zombie Apocalypse Scholarship
Unigo staff relatives are ineligible to apply
Neighbors and persons related to a Unigo staff are not eligible to apply.
Poems are accepted too
People who submitted a poem rather than an essay have won the scholarship in the past.
The essay has a word limit
The essay has a word limit of 250 words or less, but check the scholarship website for more accurate rules.
Winner have all been from different states
All past eight winners come from different states in the United States.
It was inspired by zombie movies
The scholarship mentions movies and TV shows like "The Walking Dead" and "World War Z" on their application page indicating that zombie movies inspired the scholarship's creation.