UNCF Social Justice Scholarship
1/20/2023
Submission Deadline
Explore Similar Scholarships
Location:
Demographic:
Grade Level:
UNCF (United Negro College Fund) was founded in 1944 and has developed to become the largest and most prolific private supporter of minority group scholarships in the country. The UNCF Social Justice Scholarship is one of UNCF's merit-based award programs. All students from the New York, New Jersey, Vermont, or Connecticut areas who are committed to social justice and meet all other qualifying conditions are eligible to apply for this scholarship program.
​​UNCF's mission is to build a strong and prominent network of underserved students. Through its different initiatives, the UNCF awards more than 10,000 scholarships to more than 1,100 academic institutions around the country each year. Applicants are evaluated on their academic performances and capabilities, as well as their proactive attitude to criminal justice.
The UNCF Social Justice Scholarship program gives dedicated and outstanding students the opportunities to a supportive and stimulating learning setting, along with guidance and counseling for post-college prospects. Students in UNCF''s top five cities received $11 million in scholarships, including New York City, Atlanta, Chicago, Philadelphia, and Washington, DC.
Key Information of UNCF Social Justice Scholarship
Study Details
Country of Study
United States
Scholarship Details
Intended Level of Study
Any
UNCF Social Justice Scholarship Timeline
December 2022
Application Opening Date
Applications open on December 1.
January 2023
Submission Deadline
The submission deadline is on January 20.
Scholarship Eligibility
To be eligible to apply, applicants must meet the following criteria.
Eligible Grade: College Junior – College Senior
Maximum Age: Any
Required GPA: 2.5
Geographic Eligibility: Connecticut, New Jersey, New York, Vermont
Gender: Any
Race/Ethnicity: Black
Application Requirements
Here's what you need to submits besides your application.
Grade transcript
Recommendation letters
Essay
How to ace the UNCF Social Justice Scholarship
1
Do your research in advance
Research the topic well before you begin writing. Outline the points of discussion you want to write about so you can properly communicate your points. This will allow you to come to your benefit in your application.
2
Include information about your school engagement
Make sure to highlight your organizational skills, inventiveness, intellectual curiosity, commitment to social justice, or any other distinguishing attributes that you have in your application. It is also essential to highlight extracurricular activities relating to your first consideration field or academic interest.
3
Don't be afraid to stand out
You can tell the admission officers more about yourself, your hobbies, and your goals during the application process. If you qualify, you should focus on personal experiences that have shaped you in your writings. Share your most good attributes and aspirations to make yourself stand out. This will offer them a better picture of who you are outside of what they can see on your application.
4
Don't get caught up in the intricacies
We are more prone to make mistakes when working on our applications if we feel overwhelmed. To avoid trivial and significant mistakes such as grammatical errors, missing papers, and so on, give yourself enough time to complete the application and review everything before the deadline for submission.
How the UNCF Social Justice Scholarship is Judged
Applicants are evaluated on their academic performances and capabilities, as well as their proactive attitude to criminal justice. First consideration will be given to students majoring in criminal justice, political science, prelaw, forensic science, criminology, or an area of study related to the preparation for law school admission.
Why We Love the UNCF Social Justice Scholarship
UNCF provides support in many different forms
UNCF provides equitable help to its students, ranging from emergency financial aid to support communities, create a genuine, and provide a comfortable educational experience. All of this support is freely accessible to students, allowing them to take maximum advantage of it.
Different activities to foster a sense of community
UNCF holds public events regularly where members of the community can help students on their path to and through college. These events, including fundraisers, conferences, and galas, among others, are designed to strengthen student relationships.
Alumni give opportunity to connect and give back
The organization offers not just monetary awards, but also possibilities for networking, volunteering, campaigning for educational reforms, and a variety of other ways to get involved and come together to make a difference in society.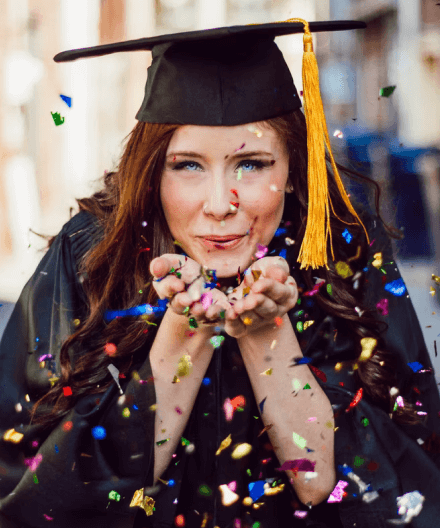 5 Facts About UNCF
The largest minority scholarship provider in U.S.
The UNCF programs annually provide over 10,000 scholarships to over 1,100 educational institutions around the country, including their prestigious network of 37 HBCUs.
Object-oriented student programs at UNCF
Students at UNCF can engage in a wide range of activities, including leadership and talent development classes, internships, among many other programs.
UNCF's commitment to improving minority education
UNCF has given around 10,000 scholarships to eligible students through its 400 scholarship programs and has helped 8,000+ students graduate annually from UNCF-member academic institutions.
The organization advocates for college students
The philanthropic organization is one of the most visible education advocates in Washington, DC, and has worked with communities around the country to improve the schools.
Organization's dedication to helping the underserved community
UNCF received donations totaling more than $25 million from more than 10,000 donors through the Campaign for Emergency Student Aid (CESA), with 86% of funds going to student support and scholarship programs.