UNCF Medline Corporate Scholars Program
2/28/2023
Submission Deadline
Explore Similar Scholarships
The UNCF Medline Corporate Scholars Program was created in partnership with Medline Industries to help African American students in the United States sponsor their college education. The scholarship is open to enrolled African American junior college students studying marketing, accounting, business, finance, and nursing degrees.
Every year, the UNCF Medline Corporate Scholars Program provides college scholarships worth $5, 000 to one student attending university in the United States. Applicants are expected to be exemplary performers in Academics and involved in great community and school activities in service or gainful employment. The scholarship award is to help pay for only one year of their college education.
The scholars' program also introduces the students to internships and summits geared to develop their critical thinking and communication skills to another level. The soft skills gained through the program equip the students with some of the most sought-after skills by employers of the 21st century that are lacking in many job seekers.
Key Information of UNCF Medline Corporate Scholars Program
Study Details
Area of Study
Accounting
Business
Finance
Healthcare
Country of Study
United States
Scholarship Details
Intended Level of Study
Undergraduate
UNCF Medline Corporate Scholars Program Timeline
January 10, 2023
Application Opening Date
Applications usually open at the beginning of every year in February.
February 28, 2023
Submission Deadline Date
The submission deadline is in March.
June 2023
Award Announcement Date
The recipient of the scholarship will be contacted in June and published on the website afterward.
Scholarship Eligibility
To be eligible to apply, applicants must meet the following criteria.
Eligible Grade: College Junior
Maximum Age: Any
Required GPA: 3
Geographic Eligibility: United States
Gender: Any
Race/Ethnicity: Black
Application Requirements
Here's what you need to submits besides your application.
Recommendation letters
Present Work Experiences
Grade transcript
How to ace the UNCF Medline Corporate Scholars Program
1
Highlight service to your community or school
Increase your chances of being accepted by giving your most important moments in community service and engagements with the community. It is required of applicants to be involved in service programs at school or local community levels.
2
Review your written applications before submitting
Reviewing your application will allow you to fill in missing gaps, and correct spelling and grammatical errors. You can use online software to check for errors or have a trusted friend or family member go through the application before submitting it.
3
Reach out to former winners
The scholarship award is only given to one student every year to sponsor their education for just one academic year. Reaching out to any of the winners will give you much-needed specific insights on how to be a recipient of the scholarship award.
4
Emphasize your honors achievements and leadership
It is important to pick out the best honors and achievements you have received from school, community, or an organization. Highlighting these on your resume will make you stand out from the crowd of many applicants since the scholarship is very competitive.
How the UNCF Medline Corporate Scholars Program is Judged
Applicants are evaluated on four major things; academic excellence, work experience, extracurricular activities, and honors awards and achievements. The successful students exhibit strength in all these areas.
Why We Love the UNCF Medline Corporate Scholars Program
It's a one-time scholarship for a year
Scholarship recipients are awarded the amount to be used for only one academic year. Students can therefore have more than one scholarship at a time and can consider applying for others.
Scholars are taught skills of the future
Scholarship recipients get to be groomed on the skills considered by many employers to be in demand. Scholars, therefore, get an edge over others when applying for employment opportunities.
Participation in Student Leadership Conference
Scholarship recipients get to participate and are involved in a fully paid four-day student leadership conference in Washington D.C. The conference equips them with vital leadership skills to prepare them for gainful employment.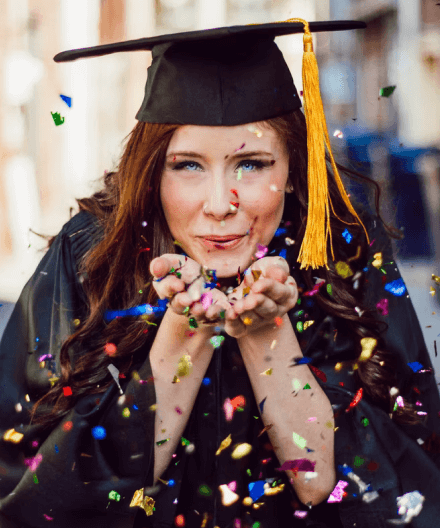 5 Facts about UNCF Medline Corporate Scholars Program
Employment opportunities for minority Black community students
The scholars' program has a paid internship program exclusive to just African American students, who would otherwise struggle to get such opportunities elsewhere.
Sharpening networking skills of Black American students
Networking skills are perhaps one of the most important skills to seek as a student, the program ensures that the scholars are well-groomed in this skill.
Many scholarship opportunities for Black American students
Since its inception, the scholars' program has helped more than 500, 000 students get their college degrees with new scholarships emerging every year to cater to more needy Black American students.
Bridging the gaps in Education reforms
Through the UNCF K-12 Education Fellowship Program, the organization has over the past few years convened over 70 organizations, 300 students, 11 cities, and hundreds of educators to collaborate and dialogue on reforms needed in the Education sector.
Scholars come from all major states
Since the program was launched, $11 million has been awarded in form of scholarships to students coming from the top five major Black community cities like New York City, Philadelphia, Atlanta, Chicago, and Washington DC.