UNCF Ivy Beauty (NY/NJ) Scholarship
12/9/2022
Submission Deadline
Explore Similar Scholarships
UNCF partners with several individuals and organizations to provide scholarships for minority students. The UNCF Ivy Beauty (NY/NJ) Scholarship is one such. Ivy Enterprises is providing a $10,000 scholarship fund to be split between five African American freshmen and sophomore students — this amounts to $2,000 each.
The scholarship is open to individuals studying at any UNCF member institution, HBCUs, or accredited 4-year college or university in the states of New York or New Jersey. The students have to be U.S. citizens or permanent residents and have a minimum GPA of 3.0 to be eligible to apply.
Candidates' applications should reflect excellent academic and moral standing and an unmet financial need.
Key Information of UNCF Ivy Beauty (NY/NJ) Scholarship
Study Details
Country of Study
United States
Specific Schools
UNCF Affiliated
HBCU Institutes
Scholarship Details
Intended Level of Study
Undergraduate
UNCF Ivy Beauty (NY/NJ) Scholarship Timeline
October 26, 2022
Application Opening
All interested students can start applying from 12 AM EST.
December 9, 2022
Application Closing
Candidates must submit their applications by 11:59 EST.
January/February 2023
Scholarships are awarded
The scholarship funds will be given to the recipients in January and February.
Scholarship Eligibility
To be eligible to apply, applicants must meet the following criteria.
Eligible Grade: College Freshman – College Sophomore
Maximum Age: Any
Required GPA: 3
Geographic Eligibility: New York, New Jersey
Gender: Any
Race/Ethnicity: Black
Application Requirements
Here's what you need to submits besides your application.
Recommendation letters
Financial Information
Grade transcript
How to ace the UNCF Ivy Beauty (NY/NJ) Scholarship
1
Choose your reference wisely
The person who writes your recommendation letter should be someone you have a good rapport with, and who can speak to your qualities and character well. Your recommender doesn't have to be your teacher, so it can be anyone else with some respectable standing in your life such as a mentor, religious leader, employer, and so on. You only have one shot at a recommendation letter, so choose wisely.
2
Invite your reference early
Once you've decided, fill in your recommender's details as early as possible, so that they can be informed of your application and request a recommendation letter. You should also inform them in person, so they don't miss the email invite.
3
Tell your story brilliantly and sincerely
The application includes a personal statement, so you should clearly convey why you are interested in your chosen career path, and what you hope to do with it. Your personal statement should also reflect what qualities make you a good fit for that career, and for the scholarship. Most of all, your personal statement should be personal.
4
Review your application
Make sure you have answered all questions correctly, and proofread your essay for grammatical errors. Complete your application early, so you can have ample time to review it, and make necessary changes.
How the UNCF Ivy Beauty (NY/NJ) Scholarship is Judged
The selection committee will assess a completed application form which includes a personal statement, one recommendation letter, and unofficial or official transcripts. The committee will then select five candidates who possess the most excellent academic and personal qualities, commitment to their chosen career paths, and financial need. Applicants are also required to fill a Free Application for Federal Student Aid (FAFSA) form.
Why We Love the UNCF Ivy Beauty (NY/NJ) Scholarship
It applies to any program
The scholarship can be applied to whatever program the recipients choose to study.
Winners join a wholesome alumni community
UNCF has alumni as well as pre-alumni networks, the latter being for scholars who are yet to graduate. These councils provide networking opportunities, volunteering, mentoring, and so on.
Winners are featured on the UNCF website
Scholarship winners can have their stories published on the UNCF website, and their social media pages. This might bring the right kind of visibility.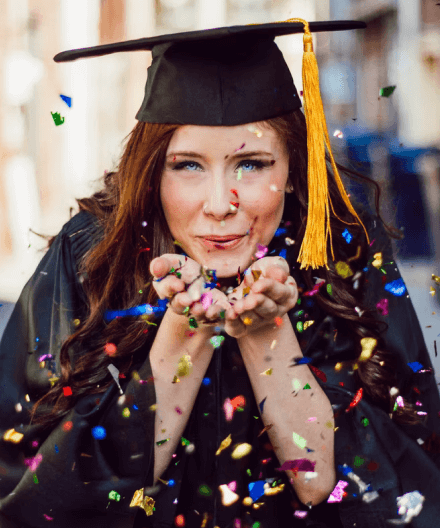 5 Facts About UNCF Ivy Beauty (NY/NJ) Scholarship
It is a one-time scholarship
The scholarship only applies to this academic year.
Financial need is verified with university
The committee will check if there's an unmet financial need with the financial aid office of the applicants' universities.
Ivy Enterprises is a beauty product supplier
The New York-based company sells personal care and cosmetic products.
UNCF has supported thousands of students financially
Since its inception, UNCF has provided scholarships for over 10,000 students.
UNCF offers other student enrichment programs
UNCF also has internship and fellowship programs for African American students.