UNCF Henkel Scholarship Program
6/29/2022
Submission Deadline
Explore Similar Scholarships
The Henkel Corporation Scholarship Program is sponsored by the Henkel North American corporation. These scholarships are available to students from underrepresented groups in the United States, Canada, and Puerto Rico who require financial aid. Henkel has awarded more than $2.5 million in scholarships to over 800 students through its entire scholarship and internship programs as of December 2021.
Recognizing the need for systemic change to address the hurdles that prevent low-income students of color from pursuing higher education, it announced the expansion of its Scholarship and Internship program for Black, Hispanic, and Indigenous students across North America. A $1 million project will provide financial aid and internship chances to dozens of students. This initiative, which is a collaboration between UNCF (United Negro College Fund), the Hispanic Scholarship Fund, Pathways to Education Canada, and the American Indian Science and Engineering Society, is designed to ensure that students from underrepresented communities have an equal opportunity to succeed.
The Henkel scholarship's purpose is to increase access to high-quality education and career opportunities, which is a vital lever in closing the societal and corporate equity gap. These new Henkel scholarship and internship programs will target students from underrepresented populations in North America, helping to develop the future workforce. This project is aimed to give students from disadvantaged communities an equitable opportunity to achieve their dreams.
Key Information of UNCF Henkel Scholarship Program
Study Details
Area of Study
Business Administration
Chemical Engineering
Communications
Marketing
Country of Study
United States
Specific Schools
UNCF Affiliated
HBCU Institutes
Scholarship Details
Intended Level of Study
Undergraduate
UNCF Henkel Scholarship Program Timeline
October 27, 2021
Application Opening Date
Typically, applications open in early April. Nearer the time, check the website for more precise dates.
June 29, 2022
Submission Deadline
The deadline for applications has been extended to June.
Scholarship Eligibility
To be eligible to apply, applicants must meet the following criteria.
Eligible Grade: College Junior
Maximum Age: Any
Required GPA: 3
Geographic Eligibility: United States
Gender: Any
Race/Ethnicity: Black
Application Requirements
Here's what you need to submits besides your application.
How to ace the UNCF Henkel Scholarship Program
1
Cultivate academic excellence
A 3.0 GPA is recommended as a minimum. You will be required to submit your academic transcripts and resume so make sure they are in pristine condition.
2
Major in one of the following areas
Students need to major in one of the following: business administration, communications, chemical, manufacturing, packaging or mechanical engineering, or marketing.
3
Develop your work to be unique
Make sure you've properly developed your essay by outlining it and writing multiple revisions before submitting the final version.
4
Provide service to your community and school
Leadership in school and the community are some of the criteria for the selection of Henkel Scholarship It is, therefore, a good idea to start building or improving on them.
How the UNCF Henkel Scholarship Program is Judged
The Henkel scholarship is awarded to students on the basis of academic performance, leadership in school and their community, work experience, and a character essay.
Why We Love the UNCF Henkel Scholarship Program
on-line industry training and exposure
Students who win the Henkel have a rare opportunity to receive industry training and exposure from the Henkel Corporation.
Henkel's internship readiness support
The Henkel scholarship is established by the Henkel company therefore it has a wide vast pool to offer internship opportunities to its scholars.
The scholarship's dedication to equality
The Henkel scholarship and internship programs will help to create the future workforce by targeting unprivileged student groups in North America.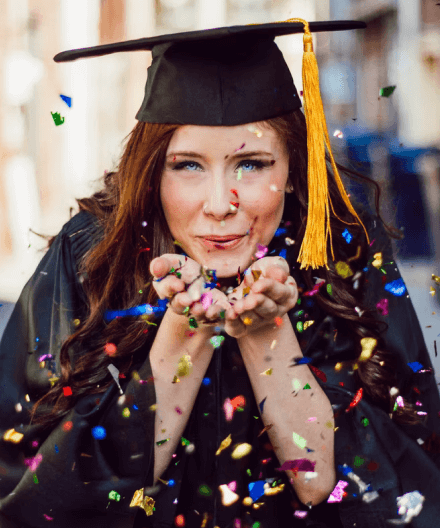 5 Facts About the Henkel Scholarship Program
The Henkel Scholarship has core partnership
Henkel North America has partnered with Scholarship America, Center For Young Black Professionals, and INROADS to provide new scholarship and internship programs, designed to help build leadership, education, and career opportunities
Commitment to improving diversity
The newly established Henkel Diversity Scholarship Program creates a more diverse pipeline of future workers and closes the equity gap by providing access to education for underrepresented students in our communities.
A program to support outstanding students
For the past forty years, Henkel has been proud to provide students who have excelled in their studies and proven to be leaders in their communities with support to pursue their educational goals.
Internship programs
They offer internship programs and an opportunity in sales, account management, human resources, finance, and digitalization at locations throughout the U.S.
Scholars come from 50 U.S. states
As of 2021 statistics, over 800 students have benefited from the Henkel scholarship through its overall scholarship and internship programs.