UNCF/Best Buy Scholars Program for Undergraduates
$20,000–$60,000
Award Amount
12/6/2022
Submission Deadline
Explore Similar Scholarships
Location:
Grade Level:
The grant is a multi-year award that aims to lower the financial burden of students coming from low-income families. These include minority groups, especially under-represented minorities.
The $20,000 annual scholarship is renewable for up to three years. The UNCF/Best Buy partnership is designed to support professionals aspiring to join the consumer electronics retail sector. Preference is given to students attending HBCUs.
Students who are BIPOC are given preference. Priority will also be given to those who participated in the Best Buy Teen Tech Center. The award can be used for any field of study except courses that lead to a career as a doctor, nurse, vet, or teacher.
Key Information of UNCF/Best Buy Scholars Program for Undergraduates
Study Details
Country of Study
United States
Scholarship Details
Intended Level of Study
Undergraduate
Award Amount
$20,000–$60,000
UNCF/Best Buy Scholars Program for Undergraduates Timeline
October 2022
Applications Open
Applications usually open around October.
December 2022
Submission Deadline
Applications and all supporting documents are due by December.
Scholarship Eligibility
To be eligible to apply, applicants must meet the following criteria.
Eligible Grade: Undergraduate
Maximum Age: Any
Required GPA: 2.5
Geographic Eligibility: United States
Gender: Any
Race/Ethnicity: Any
Application Requirements
Here's what you need to submits besides your application.
How to ace the UNCF/Best Buy Scholars Program for Undergraduates
1
Complete your online application
Completing your application for Federal Student Aid is the first step. Complete your online registration. You must have a CGPA no lower than 2.5 on a 4.0 scale.
2
Focus on your essay
Your essay must detail your career aims and aspirations. Be bold with your dreams and show your full potential.
3
Brainstorm and plan your essay
The essay is the only chance for you to express your goals and career aspirations. Take the time to plan out your essay and jot down key points before you begin drafting it. This will help you craft a well-written essay that is passionate but also coherent.
4
Include how the scholarship is vital
Mention in your essay how the scholarship will help you reach your goals. It may be beneficial to highlight that it would be extremely difficult for you to afford the education you need to succeed without it.
How the UNCF/Best Buy Scholars Program for Undergraduates is Judged
Being able to prove that you deserve financial support to complete your education and gain meaningful employment is paramount to winning the scholarship.
Why We Love the UNCF/Best Buy Scholars Program for Undergraduates
Renewable scholarship
The scholarship is extended to candidates for up to three years. This amounts to $60,000 in total over three years.
Opportunity for coaching
You will receive college success coaching once you are part of the program.
Online community
The award allows you access to an online community and resources. It aims to inspire and empower all students towards personal success.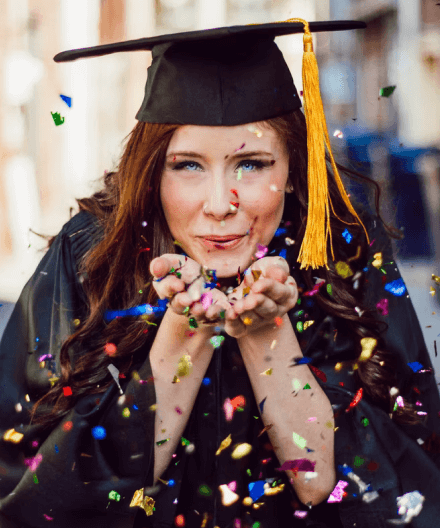 5 facts about the UNCF/Best Buy Scholars Program
Career coaching
Students will receive early career coaching from industry leaders.
Free conference access
You may attend the UNCF student leadership conference free of cost.
Mentoring
Best Buy provides all students with free mentoring with the best mentors in the industry.
Possible job offer
Participants may receive an opportunity to intern at the Best Buy HQ in Minneapolis, MN.
Vast eligibility
The award is open to all students except for those studying to become teachers, doctors, nurses, or vets.