UNCF/Best Buy Scholars Program For HBCU(s)
$20,000–$40,000
Award Amount
10/29/2022
Submission Deadline
Explore Similar Scholarships
This program was born out of the partnership between UNCF and Best Buy to launch a scholarship fund that not only helps reduce financial barriers for African American students attending HBCUs but adequately prepares them for promising tech-reliant jobs of the future.
The United Negro College Fund (UNFC) is the biggest private scholarship provider to minority groups within the U.S. Up to 600,00 students are about to continue with their college education today because of the activities of the UNCF. Partnered with Best Buy, the scholarship award of $20,000 in financial assistance will be made available to only one person eligible to receive each year for up to two years.
HBCU students of Bowie State University, Delaware State University, Howard University, North Carolina A&T State University, and Tuskegee University, Alabama are advised to apply for the scholars program if they require financial aid to continue their education.
Key Information of UNCF/Best Buy Scholars Program For HBCU(s)
Study Details
Country of Study
United States
Specific Schools
Bowie State University
Delaware State University
Howard University
North Carolina A&T State University
Tuskegee University, Alabama
Scholarship Details
Intended Level of Study
Undergraduate
Award Amount
$20,000–$40,000
UNCF/Best Buy Scholars Program For HBCU(s) Timeline
September 10, 2022
Application Opening Date
Applications usually open early September.
October 29, 2022
Submission Deadline
The deadline for this scholarship application is around the end of October.
Scholarship Eligibility
To be eligible to apply, applicants must meet the following criteria.
Eligible Grade: Undergraduate
Maximum Age: Any
Required GPA: 2.5
Geographic Eligibility: United States
Gender: Any
Race/Ethnicity: Black
Application Requirements
Here's what you need to submits besides your application.
Financial Information
Grade transcript
How to ace the UNCF/Best Buy Scholars Program For HBCU(s)
1
Start preparing your transcript
If your GPA is above 2.5 on a 4.0 scale and you meet the other requirements, you're eligible for this award. Keep your grades up and process your spring transcript on time.
2
Emphasize your need for financial aid
Since you require financial aid, you will need to complete the Free Application for Federal Student Aid (FAFSA). It wouldn't hurt to share your struggles in your application essay.
3
Emphasize participation in relevant activities
If you're among the alumni participants of the Best Buy Teen Tech Center, you may enjoy preferential treatment during the selection process. Be sure to include this in your application.
4
Include leadership roles and community service
Scholarships like this will most likely favor students with outstanding leadership abilities and those committed to community development. Include as many experiences or roles as allowed so that you stand out from the crowd.
How the UNCF/Best Buy Scholars Program For HBCU(s) is Judged
This award will be judged based on the eligibility criteria and the answers provided in your application form. Note that students who are alum participants in a Best Buy Teen Tech Center or key Best Buy nonprofit partner will be given preferential treatment. The selection process will also focus first on students from Wisconsin, Indiana, Iowa, Michigan, Minnesota, Illinois, Missouri, and Ohio.
Why We Love the UNCF/Best Buy Scholars Program For HBCU(s)
The scholarship provides tuition for two years
Many of the scholarships out there fund students on a one–time basis only which makes those of their recipients have to apply for more forms of financial aid to remain in school. This scholarship eliminates the financial burden for up to two years, enabling the recipients to focus solely on their academics without worry.
The program provides internships for students
On–the–job experiences are necessary for resumes and other aspects of career development. To help with this, Best Buy will provide up to two paid summer internships at their headquarters in Minneapolis for relevant pieces of training.
Mentorship will be made available for winners
To address the underrepresentation of African Americans in certain areas of technology, mentorship programs, including in-person and e- mentorship opportunities will be provided to the winner throughout their college tenures.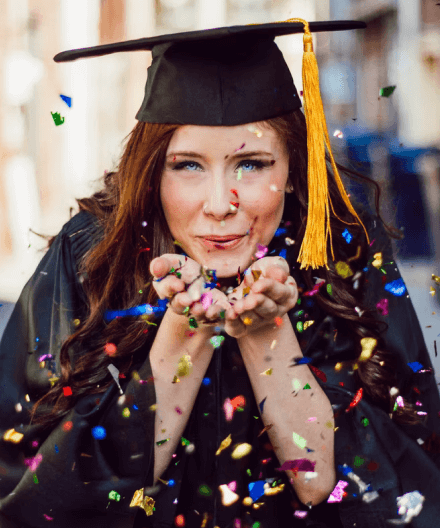 5 Facts about the UNCF/Best Buy Scholars Program
Notable accolades
In 2020, one of the co-founders of this scholarship, Best Buy, was named the top employer of graduates from historically African American colleges and universities. (HBCU)
Intended commitment
The plan behind this partnership is to help support up to 24 students within eight years and thus propel students in HBCUs to success.
Geographical eligibility
The UNCF/Best Buy Scholars Program for HBCU(s) is only for African American citizens, who are enrolled in selected HBCU schools. International students are not eligible.
Exempted Majors
African American students, who are studying to become doctors, nurses, vets, or teachers are not eligible for this scholarship.
Recommendations are optional
Upon review of previous applications, a recommendation form is optional but it may be attractive to the board if you decide to add one.