UNCF – Anthem Corporate Scholars Program
3/31/2023
Submission Deadline
Explore Similar Scholarships
College Major:
Grade Level:
Anthem, Inc. is a Fortune 500 company and one of the leading healthcare companies in the world. Anthem Foundation is the arm of the company responsible for creating and funding several charitable events and programs.
In association with UNCF, Anthem foundation awards one $5,000 scholarship to a college junior or senior from a minority race to be used at any four-year university. The scholarship is offered once a year to only one student.
Along with the money, the program also grants an internship to winners. The internship takes place at Anthem, Inc. and lasts for ten weeks.
Key Information of UNCF – Anthem Corporate Scholars Program
Study Details
Country of Study
United States
Scholarship Details
Intended Level of Study
Undergraduate
UNCF – Anthem Corporate Scholars Program Timeline
January 4, 2023
Applications begin
Eligible students start to submit their resumes and details for consideration.
March 31, 2023
Applications close
This is the deadline for applying, no applications will be considered after this date.
Scholarship Eligibility
To be eligible to apply, applicants must meet the following criteria.
Eligible Grade: College Freshman – College Senior
Maximum Age: Any
Required GPA: 3
Geographic Eligibility: Any
Gender: Any
Race/Ethnicity: Alaskan Native, Asian American, Black, Hispanic, Native Hawaiian, Native North American, Pacific Islander
Application Requirements
Here's what you need to submits besides your application.
How to ace the UNCF – Anthem Corporate Scholars Program
1
Upgrade your Microsoft software skills
Applicants are expected to exhibit proficiency in Microsoft Windows software applications such as Microsoft Word, Excel, Powerpoint, and Outlook. This is one of the requirements for internship eligibility.
2
Follow the résumé template
The scholarship website offers a résumé template as a supporting document. While it is not compulsory to use the same template for your résumé, we recommend that you make sure all the fields listed in the template are present in your résumé with the correct information.
3
Take on leadership roles
You will need to demonstrate leadership ability, innovative thinking, and teamwork, to stand out. Consider taking on extracurricular activities and joining groups that would allow you to display these skills.
4
Make sure your major is listed
The scholarship is granted only to students pursuing a degree within the listed areas of study. Before applying, log on to the scholarship website to confirm that your course is listed.
How the UNCF – Anthem Corporate Scholars Program is Judged
Anthem is looking for creative, motivated students who are capable of collaborating to achieve team goals, and eager to learn and create innovative solutions. These young interns must possess strong communication skills and leadership abilities.
Why We Love the UNCF – Anthem Corporate Scholars Program
Work at a leading health insurance company
Anthem, Inc. is one of the largest health insurers in America, serving over 108 million people with 43 million health plans covered. An internship with this company would serve as a significant resume boost.
Full-time job available after graduation
After the internship, interns who make valuable contributions can be retained for full-time paid employment.
Scholarship can be used at any university
There is no specified school for the scholarship. The $5,000 can be used at any four-year university in America.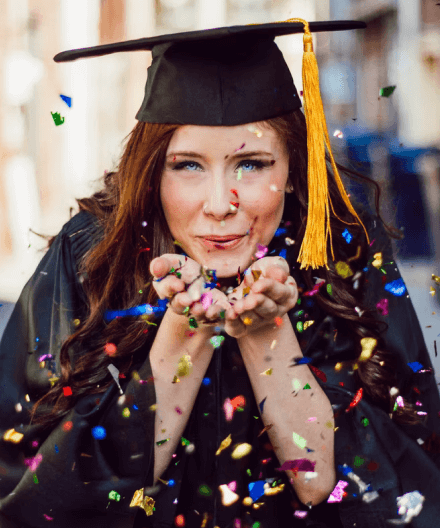 5 Facts About Anthem, Inc.
The internship supports a career in sales
The internship allows students to gain insight and make contributions to the company's business, this makes it a great stepping stone for students who are interested in a career in sales.
2019 Forbes best employer for diversity
Anthem was named 2019 Forbes best employer for diversity, due to the company's commitment to inclusion and unification among employees.
Free training for interns
The selected applicants are required to attend the UNCF Student Leadership Conference, a three-day professional training for interns, with all accommodation and travel costs covered by the program.
Helpful intern relations team
The company has a university recruiting and relations team that assists interns with settling into the company and getting used to the corporate environment.
Great networking opportunities
During your time as an intern, you will meet different new people and speakers at the conference who could help you later down the road.