Tocris Scholarship Program
12/8/2022
Submission Deadline
Explore Similar Scholarships
Location:
Grade Level:
The Tocris organization is pleased to assist students who are pursuing a course of study in a scientific subject (Life Science, Medical Science, Health Science). This is through awarding the Tocris Scholarship Program every year to eligible students.
A $1,500 scholarship (or its equivalent in another currency) will be given out twice a year for the fall and spring semesters under the program. In the event that you are chosen, the program will apply the funds to the university you listed on your application.
The award is also available to students accepted or enrolled at a college, university, or other institution in the United States, Canada, or a country in Europe who are majoring in a science-related subject (life sciences, medical sciences, or health sciences). However, computer sciences, electrical engineering, etc. are not eligible majors for the scholarship.
Key Information of Tocris Scholarship Program
Study Details
Area of Study
Science
Technology
Engineering
Mathematics
Healthcare
Nursing
Veterinary Science
Country of Study
United States
Canada
Europe
Scholarship Details
Intended Level of Study
Undergraduate
Tocris Scholarship Program Timeline
August 2022
Spring Application Opening Date
Applications open on August 1.
December 2022
Spring Submission Deadline
The submission deadline is on December 8.
January 2023
Fall Application Opening Date
Applications open on January 1 for the fall semester.
July 2023
Fall Submission Deadline
The submission deadline is on July 19.
Scholarship Eligibility
To be eligible to apply, applicants must meet the following criteria.
Eligible Grade: High School Senior – Graduate
Maximum Age: Any
Required GPA: Any
Geographic Eligibility: United States, Canada, Europe
Gender: Any
Race/Ethnicity:
Application Requirements
Here's what you need to submits besides your application.
Essay
School Verification
Short Answers
How to ace the Tocris Scholarship Program
1
Prep well ahead of the deadline
This will assist you in managing your time effectively and completing all of your paperwork before the due date. This is essential since it will save you the last-minute rush which only makes your application sloppy and prone to mistakes.
2
Emphasize your involvement in extracurricular activities
Make sure to include any extracurricular activities connected to your subject of study in your application. Consider participating in extracurricular activities related to your field of study if you still have a few years before you want to apply for the scholarship.
3
Sell yourself in your statement
Judges want to get a feel of who you are, and the only way to achieve this is to share a little about who you are, so be genuine and personal. Also, keep in mind that personal solid statements depict that the writer has reflected upon and learned from their past experiences and achievements.
4
Have your application reviewed before submission
This is essential since applications that are submitted incorrectly are automatically rejected. Check your application carefully for thoughtless errors including typos, spelling errors, and grammatical flaws. Before submitting your application, take the time to have it reviewed by a trustworthy family member, friend, instructor, or another student.
How the Tocris Scholarship Program is Judged
Applicants are evaluated on their submitted application form and written personal statement. Applicants are expected to demonstrate their involvement in any extracurricular activities related to their field of study and also be enrolled/accepted at a university.
Why We Love the Tocris Scholarship Program
High school students are eligible
The award is open to high school students who have been admitted or are presently enrolled in a university. The foundation will deliver the check straight to the university you mentioned on your application if you are chosen.
Financial need is not required
Financial need analysis is not required during the application process. This allows you to concentrate on the necessary paperwork.
All degree majors in science are eligible
The foundation accepts almost all majors that are related to a student pursuing a science-related degree (biology, dental, chemistry, nursing, medical, etc.)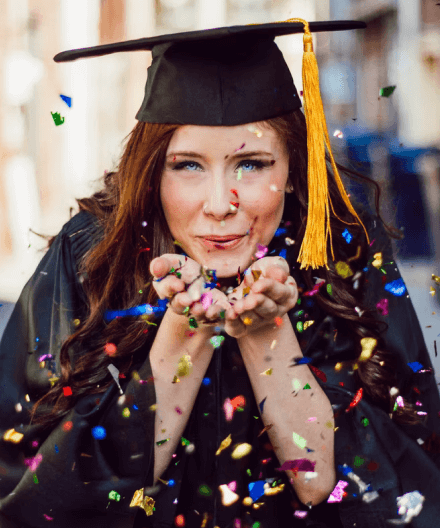 5 Facts about Tocris
Tocris has been operating for over 30 years
For more than 30 years, Tocris Bioscience has collaborated with researchers to offer the life science community the newest and most cutting-edge research tools available.
Tocrisis part of Bio-Techne
Tocris is part of Bio-life Techne's science sector, along with world-class companies Novus Biologicals, R&D Systems, ProteinSimple, and Advanced Cell Diagnostics.
Scholarship recipients are notified through email
Only the recipient will receive a direct email about the selection and the announcement can be found on the awarding body's website for everyone else.
Tocris was awarded the Queen's Awards
Tocris Cookson won The Queen's Awards for Enterprise in the international trade category in 2002, and in 2006, he was nominated for the renowned Life Science Industry Awards in five different categories.
Tocris is committed to environmental protection
The foundation is dedicated to integrating environmental protection, health, and safety into every aspect of its operations, as it aims to avoid, reduce, and regulate their ecological effect as well as to safeguard the health and safety of its staff, clients, and the general public.