TMCF | GEICO Scholarship
8/1/2023
Submission Deadline
Explore Similar Scholarships
College Major:
Location:
Grade Level:
The Thurgood Marshall College Fund (TMCF) was founded in 1987 and is the nation's largest organization dedicated to representing the Black college community. Full-time freshmen, sophomores, juniors, and seniors at a TMCF member school with a current cumulative grade point average of 3.0 or higher during the academic school year are eligible for the scholarship.
Four applicants will receive a need-based scholarship of up to $10,250 for the academic year, which can only be allocated to verified expenditures related to the average tuition and normal fees. Applicants are evaluated on their academics, leadership talents, a video essay, true financial need as well as a desire to pursue a degree.
The Thurgood Marshall College Fund (TMCF) and GEICO provide financial aid to deserving students enrolled in historically black colleges and universities (HBCUs) and Predominantly Black Institutions (PBIs).
Key Information of TMCF | GEICO Scholarship
Study Details
Area of Study
Business
Finance
Information Technology
Marketing
Country of Study
United States
Specific Schools
TMCF Member-School
Scholarship Details
Intended Level of Study
Undergraduate
TMCF | GEICO Scholarship Timeline
July 4, 2023
Application Opening Date
Applications open in early July.
August 1, 2023
Submission Deadline
The deadline for applications is in early August.
Scholarship Eligibility
To be eligible to apply, applicants must meet the following criteria.
Eligible Grade: College Junior – College Senior
Maximum Age: Any
Required GPA: 3.0
Geographic Eligibility: United States
Gender: Any
Race/Ethnicity: Any
Application Requirements
Here's what you need to submits besides your application.
Grade transcript
Video Submission
Financial Information
How to ace the TMCF | GEICO Scholarship
1
Consult your Campus Coordinator for assistance
Discuss with your TMCF Campus Coordinator which of your skills, abilities, and experiences you'd like to showcase to the TMCF team.
2
Submit a well-thought-out video
Take the time to plan out your video. Write a script and record a few takes. Ensure that you record with good, but not harsh, lighting. Ensure that background noise is kept to a minimum so that the audio is clear.
3
Be sincere and forthright
Keep in mind that the awards process is extremely competitive, and only the best and most qualified pupils receive them. It's better if you pick the experience that best identifies you and your financial aid needs.
4
Examine the application and seek help if needed
Before submitting your essay, get the support of a trusted friend, family member, mentor, or advisor to help you generate ideas and proofread your final piece for both content and writing quality.
How the TMCF | GEICO Scholarship is Judged
Academics, leadership talents, and a video of up to two minutes, addressing the questions presented are used to evaluate the applicants. Applicants must also demonstrate true financial need as well as a desire to pursue a baccalaureate degree.
Why We Love the TMCF | GEICO Scholarship
You may apply for multiple scholarships
Yes, you can apply for all of the scholarships that you are eligible for. You'll only have to fill up your Student Profile once, and then you'll be able to submit specialized application materials for each opportunity using a streamlined method.
The winners are exposed to potential employers
The organization serves as a resource for leading organizations looking for qualified candidates for competitive internships and full-time positions. This is crucial because you might be able to get a job and a scholarship at the same time if you do it right.
It lowers future debt
The scholarship aims to expand students' access to high-quality education while also reducing their financial burden, allowing them to focus exclusively on their studies and achieving their goals. This will assist you in graduating from college debt-free.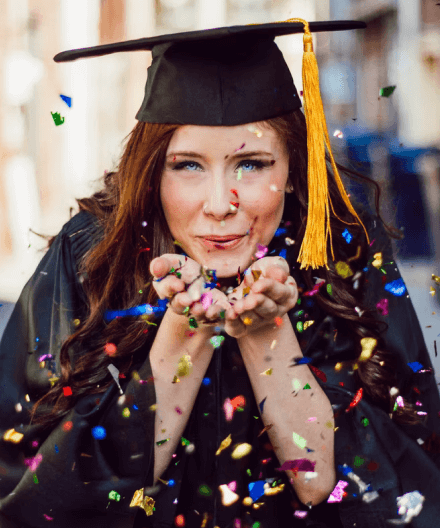 5 Facts About TMCF | GEICO Scholarship
The scholarship sponsor collaborated with the NSCS
GEICO teamed up with the National Society of Collegiate Scholars (NSCS) to award scholarships to honor society members at over 300 colleges and institutions across the country, including the District of Columbia and Puerto Rico.
Fund honors former U.S. Supreme Court Justice
Thurgood Marshall, a former United States Supreme Court Justice, was honored with a college name in 1993 — he is well-known for his commitment to equal access to education, civil rights, freedom of speech, women's rights, and the right to privacy.
The TMCF has member schools
Historically Black Colleges and Universities (HBCUs) and Predominantly Black Institutions (PBIs) are among the TMCF's member schools.
Awarding body is accredited to highest level
Two prominent non-profit review agencies have awarded TMCF the highest level of accreditation: Charity Navigator is a website that helps people find charities.
Many organizations have partnered with TMCF
TMCF has been able to successfully manage projects ranging from internships to full-time positions thanks to its highly selected approach and strong affiliation with member schools.