Target Scholars
$2,500–$5,000
Award Amount
7/22/2022
Submission Deadline
To help first-year Black students who are enrolled at a specific list of Historically Black Colleges or Universities pursue their dream careers, the Target Corporation in partnership with UNCF created a scholarship. The scholarship is open to students who have an interest in technology, design, or leadership careers.
Every year, the Target Corporation provides college scholarships worth over $2.5 million to African American students enrolled in different colleges in the United States. The applicants are assessed on their academic records, financial need, and their passion for technology, design, or leadership-oriented careers. The scholarship award amount is used to help finance their college education.
The Target Corporation Scholars' Program is one of the biggest scholarships in the United States, awarding up to 1,000 scholarships in some years to African American students. The scholars have a huge network of students, alumni, and industry mentors who greatly influence their career paths. The scholars end up building excellent careers and giving back to the African American communities in the country, having benefited from the scholars' community.
Key Information of Target Scholars
Study Details
Country of Study
United States
Specific Schools
Alabama Agricultural and Mechanical University
Bethune-Cookman University
Bowie State University
Central State University, Ohio
Clark Atlanta University
Florida Agricultural and Mechanical University
Howard University
Kentucky State University
Morehouse College
Morgan State University
Norfolk State University
North Carolina Agricultural and Technical State University
Savannah State University
Southern University and A&M College
Spelman College
Texas Southern University
Scholarship Details
Intended Level of Study
Undergraduate
Award Amount
$2,500–$5,000
Target Scholars Timeline
April 19, 2022
Application Opening Date
Applications usually open in April. Check the website for accurate dates closer to the time.
July 22, 2022
Submission Deadline
The submission deadline is often in July.
October 2022
Award Announcement Date
Recipients of the award are contacted within eight to 10 weeks after the submission deadline.
Scholarship Eligibility
To be eligible to apply, applicants must meet the following criteria.
Eligible Grade: High School Graduate – College Freshman
Maximum Age: Any
Required GPA: 2.75
Geographic Eligibility: United States
Gender: Any
Race/Ethnicity: African American
Application Requirements
Here's what you need to submits besides your application.
How to ace the Target Scholars
1
Review the two essays before submitting
Part of the application process involves writing two essays that are very important in the evaluation process. Have trusted friends or family members go through them for you, pointing out mistakes in the writings.
2
Reach out to recent award winner
Reaching out to previous winners will give unique ideas and insights on how to ace your application. The scholarship winners are thousands, reaching any of them will give you an edge over other applicants with fresh ideas on how to win the scholarship.
3
Highlight your passion for your career
The scholarship is open to students passionate and pursuing careers in technology, design, or leadership. Passionately give compelling reasons how the scholarship will help you achieve your career goals.
4
Prepare all family financial documents
The scholarship is a need-based one. Therefore prepare all the necessary documents needed to prove your family's financial standing and their inability to finance your college education with ease.
How the Target Scholars is Judged
Applicants are evaluated on academic excellence, leadership and service record, passion for a career goal, and level of financial need.
Why We Love the Target Scholars
The award is not restrictive
Scholarship recipients can use the award money for many expenses in college. Most scholarships do not allow for such flexibility, only providing tuition support.
Scholars can defer the award
Scholarship recipients who choose to go for a study abroad program or a meaningful gap year project can defer their award until they resume their studies.
Scholarship open to many academic majors
The scholarship is open to many academic majors, ensuring that most students have the opportunity to apply for it and benefit from Target Corporation's benevolence.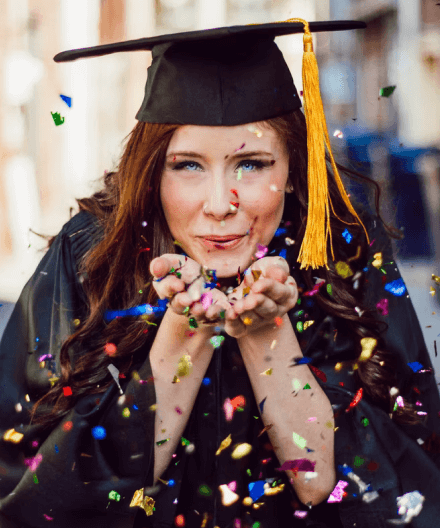 5 Facts about Target Corporation Scholars Program
Provide mentorship programs to scholars } The scholars not only benefit from the academic aspect only, but they get to be mentored by industry experts and high-profile individuals in the country courtesy of the Target Corporation Scholars Program.
Linking scholars to internship opportunities
The Target Corporation Scholars Program also provides internships and work-study opportunities to the scholars.
Creating network opportunities for everyone
The scholars have access to great networking opportunities that give them access to further opportunities for career growth, personal development, and even entrepreneurial collaborations.
Commitment to building workforce of the future
Target Corporation's commitment to building the workforce of the future has had a resounding impact by exposing students and scholars to skills of the future, industries of the future, and how to position oneself for employment in the future.
Program was started in 2021}In 2021, Target partnered with UNCF to establish the scholarship with the aim of improving racial equality.