Synovus Bank/Calvin Smyre Endowed Scholarship
10/31/2023
Submission Deadline
Explore Similar Scholarships
The Synovus Bank, a financial services company based in Columbus, Georgia with approximately $45 billion in assets, created the Synovus Bank/Calvin Smyre Endowed Scholarship to financially assess deserving African American undergraduate students at Fort Valley State University, Georgia, who are interested in banking and finance services, to complete their studies.
The Synovus Bank/Calvin Smyre Endowed Scholarship is open to students majoring in or intending to major in accounting, business administration, communications, computer science, finance, marketing, risk management, and banking. The scholarship offers a decent renewable reward of $4,500 in junior and senior years.
Applicants must have a minimum GPA of 2.5 and be enrolled full-time in their sophomore year. They must provide their grade transcripts, recommendation letters, and essays along with their applications. They must also demonstrate financial need.
Key Information of Synovus Bank/Calvin Smyre Endowed Scholarship
Study Details
Area of Study
Accounting
Banking
Business Administration
Communications
Computer Science
Finance
Marketing
Risk Management
Country of Study
United States
Scholarship Details
Intended Level of Study
Undergraduate
Synovus Bank/Calvin Smyre Endowed Scholarship Timeline
August 2022
Application Open Date
Applications open on August 17.
October 2023
Submission Deadline
The submission deadline is on October 31.
January 2024
Awards Announcement Date
Winners are announced in January 2024, 12 weeks after the deadline.
Scholarship Eligibility
To be eligible to apply, applicants must meet the following criteria.
Eligible Grade: College Sophomore
Maximum Age: Any
Required GPA: 2.5
Geographic Eligibility: Alabama, Florida, Georgia, South Carolina, Tennessee
Gender: Any
Race/Ethnicity: Black
Application Requirements
Here's what you need to submits besides your application.
Grade transcript
Essay
Recommendation letters
Financial Information
How to ace the Synovus Bank/Calvin Smyre Endowed Scholarship
1
Start the application process right away
You should start the application process as soon as possible. This will allow you enough time to acquire all necessary documents, contact your referees or recommenders, complete all forms and work on your personal statement. Have everything organized and planned to avoid any last-minute complications.
2
Keep your grades up
Academic excellence is always an attractive feature of any scholarship. Maintain above-average grades. A minimum GPA of 2.5 is required yet those who have higher GPAs stand a better chance. Keep a good record to qualify for any scholarship. Grades will be an indicator of how dedicated and serious you are and will make you stand out amongst other applicants.
3
Essay objective and review
Your essay is your voice and the complete picture of your character, ambitions, and abilities. Answer the required questions carefully and make your piece concise and interesting, capturing your pursuit of your degree of choice. Tell the judges your story and what you hope to achieve. Add your extracurricular activities as well to add to your profile. Stay focused and get a second or third eye review from your mentor or instructor.
4
Choice of references and early notifications
Your references or recommenders must be those who know you well enough to be willing to speak to your abilities and demonstrate why you make the perfect candidate for this scholarship. So, choose them wisely. Also, contact them and send them the required forms very early on to allow them enough time to complete them.
How the Synovus Bank/Calvin Smyre Endowed Scholarship is Judged
Applications will be judged on recommendation letters, the quality of an essay in response to prompts, and the academic prowess of the applicant as attested to by grade transcript.
Why We Love the Synovus Bank/Calvin Smyre Endowed Scholarship
The scholarship offers a special preference
The scholarship has a special preference for students studying accounting, finance, business administration, computer science, marketing, communications, and risk management.
The scholarship supports minorities
The scholarship program provides financial aid to deserving African American students at Fort Valley State University to help them complete their studies and reach their career goals.
The scholarship encourages community service
The Synovus Bank/Calvin Smyre Endowed Scholarship spurs students to give back to their societies by engaging in community service.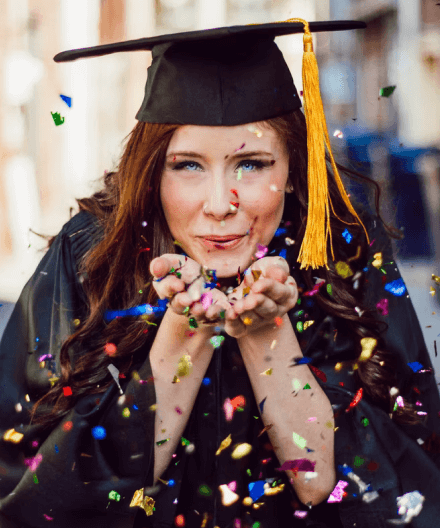 5 Facts About Synovus Bank/Calvin Smyre Endowed Scholarship
Six scholarships awarded annually
Six scholarship awards are awarded annually.
The scholarship is renewable
This scholarship may be renewed in the junior and senior years for recipients who continue to meet eligibility requirements.
The scholarship offers job and internship placement
Recipients may be contacted by Synovus Bank for further notification and communication on job opportunities and potential internships.
Eligible states
Applicants must be African Americans residing in Georgia, Alabama, Florida, Tennessee, and South Carolina.
It is an honorary scholarship
The program is in honor of Calvin Smyre, the longest-serving member of the Georgia general assembly since his election in 1974.