Sue Wiseman Scholarship
5/1/2023
Submission Deadline
Explore Similar Scholarships
Location:
Grade Level:
Sue Wiseman rendered many community services in the state of Pennsylvania. Due to her commitment and dedication to ensuring a cleaner and modest environment, the PA CleanWays (now Keep Pennsylvania Beautiful) was established in 1990.
Every year, Keep Pennsylvania Beautiful offers the Sue Wiseman Scholarship to a high school senior who has demonstrated outstanding commitment to the environment by carrying out a personal project that deals with one of Keep Pennsylvania Beautiful's focus areas and programs.
The focus areas include Prevent It (recycling, community greening, workshops, littering, and illegal dumping), Clean It (cleaning illegal dumps, Great American Cleanup, International Coastal Cleanup (ICC), graffiti abatement, invasive removal of plants), or Keep It (murals, plantings, beautification, displays, and outreach). A winner is announced after reviewing all the applications from candidates. The winner receives $1,000 which covers part of their tuition in college or university.
Key Information of Sue Wiseman Scholarship
Study Details
Country of Study
United States
Scholarship Details
Intended Level of Study
High School
Sue Wiseman Scholarship Timeline
January 2023
Applications Opening Date
Applications open on January 1.
May 2023
Submission Deadline
The submission deadline is on May 1.
September 2023
Awards Announcement Date
The winner is announced in September.
Scholarship Eligibility
To be eligible to apply, applicants must meet the following criteria.
Eligible Grade: High School Senior
Maximum Age: Any
Required GPA: Any
Geographic Eligibility: Pennsylvania
Gender: Any
Race/Ethnicity: Any
Application Requirements
Here's what you need to submits besides your application.
Recommendation letters
Special Project
Essay
How to ace the Sue Wiseman Scholarship
1
Initiate the project by yourself
The projects for the scholarship have to be carried out personally by the candidates. Ensure that your project was not started by someone else or you completed the project together with another person. Make sure you started and completed the project by yourself alone. If you fail to do this, it will discredit your work.
2
Ensure your project address a focus area
Do not just carry out any project that comes to your mind. Your project must be on an environmental problem that addresses the organization's focus areas including Prevent It, Clean It, and Keep It.
3
Submit supporting materials for your project
After completing your project, make sure that you submit it along with supporting materials. The supporting materials may include newspaper articles, photographs, journals, etc. These materials serve as references to your project work, thus making the project authentic.
4
Provide two letters of recommendation
During the period of your project, you may have consulted some professionals or individuals who work on keeping the environment clean and green. These people have knowledge of the project you are carrying out. So, ask them to give you reference letters so that they can attest to your work which will solve environmental problems.
How the Sue Wiseman Scholarship is Judged
Applicants are judged based on their project and its impact that is in line with the organization's mission. Applicants must have identified a problem and work towards solving that problem. The winner must also demonstrate leadership and commitment to the environment.
Why We Love the Sue Wiseman Scholarship
Non-discrimination policy
The scholarship is offered to high school seniors irrespective of race, gender, religion, sexual orientation, and disability.
No specific GPA is required
There is no specific minimum GPA required for the scholarship application.
An opportunity to gain volunteer experience
When you offer your time and resources for free to carry out projects that will provide solutions to environmental problems, you will gain volunteer experience that will boost your resume.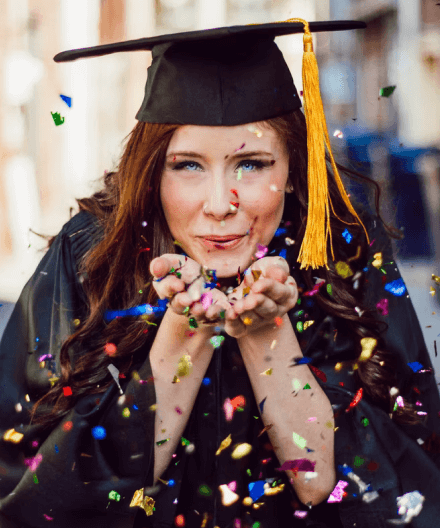 5 Facts About Sue Wiseman Scholarship
The organization has facilitated many community services
Keep Pennsylvania Beautiful has facilitated many community services that resulted in the removal of pounds of trash, scrap metal, and tires in Pennsylvania.
It is non-renewable
The scholarship is offered only once to a recipient and can't be renewed.
Thousands of volunteers have been involved
Over the years, approximately 28,786 volunteers have been involved in Keep Pennsylvania Beautiful's community-based program.
Awards are held in escrow until admission
The scholarship award will be held in escrow until the recipient is accepted into a college, trade school, or university.
Funds can be withdrawn
If the recipient does not attend a college, trade school, or university within one year after high school, Keep Pennsylvania Beautiful will withhold or withdraw the scholarship award.