Stop Texting & Driving Scholarship
4/1/2023
Submission Deadline
Explore Similar Scholarships
Location:
Grade Level:
Raybin and Weissman, P.C., who sponsors the scholarship, specializes in Personal Injury, Social Security Disability, and Criminal Defense. Stop Texting & Driving Scholarship is a video contest to create awareness of the dangers of texting while driving. The firm took matters into its own hands as the number of car accidents and deaths of young drivers and teen drivers have increased over the years because of texting while driving.
Stop Texting & Driving Scholarship is valued at $1,000 and awarded to three winners, each, every year. This is financial support from the firm to encourage students of all levels to complete their high education. The scholarship is in two categories, the National and Regional Scholarships.
For the National Scholarship, a resident student gets $1,000. Students enrolled in a school in Davidson County and Tennessee may apply for the Regional Scholarship and get the chance to win $1,000, each. Winners from each category will provide proof of enrollment in an accredited school in the specified region. Awards are determined two weeks post deadline on average.
Key Information of Stop Texting & Driving Scholarship
Study Details
Country of Study
United States
Scholarship Details
Intended Level of Study
Undergraduate
Postgraduate
Stop Texting & Driving Scholarship Timeline
May 2022
Application Opening Date
Applications open on May 2022
April 2023
Submission Deadline
The submission deadline is on April 1.
April 2023
Awards Announcement Date
Winners are announced in late April.
Scholarship Eligibility
To be eligible to apply, applicants must meet the following criteria.
Eligible Grade: High School Junior – Postgraduate
Maximum Age: Any
Required GPA: Any
Geographic Eligibility: Tennessee, Davidson County
Gender: Any
Race/Ethnicity: Any
Application Requirements
Here's what you need to submits besides your application.
How to ace the Stop Texting & Driving Scholarship
1
Use royalty-free content
Avoid using copyrighted materials on your video, but rather royalty-free content to avoid disqualification. So get creative and produce an authentic message that delivers and impresses the judges.
2
Adhere to the video length
The sponsors maintain that the video length should be 30 - 60 seconds. Stick to that and do not deviate to avoid disqualification.
3
Watch past winners' entries for inspiration
A collection of past winners' videos are on the program's website. Ensure you go through them for inspiration. Also, do not plagiarize.
4
Use statistics
We advise you to use statistics to back your claims. The sponsors recommend that all statistics come from www.distraction.gov.
How the Stop Texting & Driving Scholarship is Judged
Raybin & Weissman will judge eligible entries on the capacity to attract the attention of young drivers and the ability to persuade others to change their driving habits. The judges may consider the quantity and quality of shares, views, likes, or comments.
Why We Love the Stop Texting & Driving Scholarship
Addresses a prominent issue
One of the reasons we love this contest is that it solves the prevalent issue of texting and driving. By educating the younger generation, young drivers learn the implications of texting and driving and put an end to it.
Open to all students
All students can participate in the video contest. The sponsors invite applications from high school juniors, seniors, first-year college students, undergraduate and postgraduate students to apply.
Inclusive scholarship
The scholarship has a national category to accommodate students outside of the host community of the sponsors.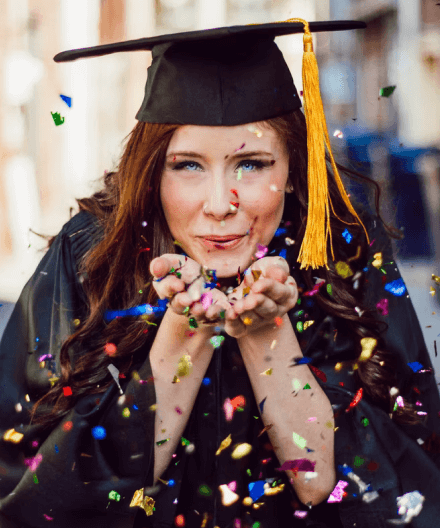 5 Facts About The Stop Texting & Driving Scholarship
David Weissman has been in an accident
One of the firm's partners, David Weissman, was in a texting and driving accident with his family. The driver was texting and driving. This experience motivated the video contest.
Over 5,000 students have participated
Since its inception, 5000 students have participated in the Stop Texting & Driving video contest. It demonstrates that the scholarship has met its goal.
Students can apply as a team
The contest allows the submission of applications from students in a team of four, maximum. If the application wins, students will split the award equally amongst them.
The target audience is young adult drivers
Applicants should consider that the target audience is teens and young adult drivers taking the road for the first time.
The contest has official terms and conditions
The contest has official terms and conditions and rules and regulations. Ensure you go through all of them. You can find this on the scholarship program website.