Stewardship Scholarship Essay Contest
11/29/2022
Submission Deadline
Explore Similar Scholarships
Location:
Grade Level:
The Southern Utah Wilderness Alliance (SUWA) calls on members and volunteers to help them fight to protect the beauty of Utah's public lands and some of its important natural and cultural resources. This is essential as people of color have been historically ignored by the U.S. public land conservation movement. SUWA does not only protect Utah's outstanding wilderness in historically underrepresented regions but also offers scholarship opportunities to individuals in the region.
Every year, SUWA organizes the Stewardship Scholarship Essay Contest for Black, Indigenous, and People of Color (BIPOC). Participants will write an essay on "Land Stewardship or Trust in the More-Than-Human World".
Three winners will be announced. A grand prize of $1000 will be given to the overall winner while $500 will be given to two runners-up, each. The award amount will be used for their tuition at their respective higher institutions.
Key Information of Stewardship Scholarship Essay Contest
Study Details
Country of Study
United States
Scholarship Details
Intended Level of Study
Any
Stewardship Scholarship Essay Contest Timeline
September 2022
Application Opening Date
Applications open on September 22.
November 2022
Submission Deadline
The submission deadline is on November 29.
Scholarship Eligibility
To be eligible to apply, applicants must meet the following criteria.
Eligible Grade: Undergraduate
Maximum Age: Any
Required GPA: Any
Geographic Eligibility: Arizona, Colorado, Nevada, New Mexico, Utah
Gender: Any
Race/Ethnicity: Alaskan Native, Asian American, Black, Hispanic, Native American, Native Hawaiian, Pacific Islander
Application Requirements
Here's what you need to submits besides your application.
How to ace the Stewardship Scholarship Essay Contest
1
Prepare your application on time
Start early on and don't wait until you are close to the deadline to submit your application. Now is the time to prepare your application so that you can avoid mistakes caused by a last-minute rush.
2
Conduct thorough research for your essay
In any writing contest, applicants must conduct thorough research of the topic before writing no matter how familiar the topic is. Interviews with individuals who work to enhance the wilderness character of public lands in Utah, fact-checking, and statistics can make your statements stronger. You will gain insights that will help you write a compelling essay.
3
Abide by the essay word count
There is a lot to write on the essay topic. However, you should only focus on stating and explaining briefly the most important points. If you do this, it will help you stay within the 750-1250 word count that is required.
4
Cross-check properly before submitting your application
Edit and proofread your piece before submitting it. Getting a second or third eye review is always a plus. Review all information provided on your application as well to avoid any typos or mistakes.
How the Stewardship Scholarship Essay Contest is Judged
The contest is based on creative writing and it is judged on the correct information provided, how concise and interesting the essay is, and whether it fits the brief. Applicants must meet all eligibility criteria so that their essay submissions are not disqualified.
Why We Love the Stewardship Scholarship Essay Contest
It is open to all ages
Both young and adult BIPOC students, who are enrolled at any higher institution in the U.S., are eligible for the contest.
Hone your essay writing skills
If you do not win the scholarship essay contest, your essay writing skills will help you to win other opportunities in the future that require essay writing.
Awards are applied to any school
Recipients of the essay contest can use the award in any college, technical or vocational school, or university in the United States.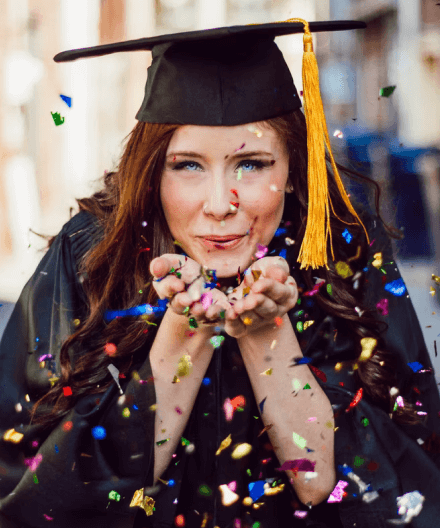 5 Facts About Stewardship Scholarship Essay Contest
No specific minimum GPA is required
The application for the essay contest does not require applicants to possess a certain minimum GPA.
Awards are paid directly to schools
The scholarship money is not paid directly to the recipient, however, it is paid directly to OSU as part of the recipient's tuition.
No proof of a financial need
Applicants will not have to declare financial need when applying for the scholarship essay contest.
Empowering minorities
SUWA offers the award to support black people in education as they have faced different types of discrimination and prejudice in the U.S.
The scholarship is funded by donations
The money for the scholarship program is raised from numerous donations from organizations and public individuals.