Special Higher Education Program
$20,000–$30,000
Award Amount
6/1/2023
Submission Deadline
Explore Similar Scholarships
Location:
Grade Level:
The Native Forward Scholars Fund is a national organization that assists Native American and Alaska Native graduate and undergraduate students across the United States with their education.
The fellowship amount changes from year to year, depending on the number of qualifying applications, money available, and unmet financial need.
The prize goes to the recipient's school on behalf of the recipient. Applicants who are pursuing postgraduate or professional graduate studies may apply.
Key Information of Special Higher Education Program
Study Details
Country of Study
United States
Scholarship Details
Award Amount
$20,000–$30,000
Special Higher Education Program Timeline
January 1, 2023
Application Open Date
The call for application goes out on this date.
June 1, 2023
Application Submission Deadline
Application for the scholarship officially closes on this day.
Scholarship Eligibility
To be eligible to apply, applicants must meet the following criteria.
Eligible Grade: Graduate – Postgraduate
Maximum Age: Any
Required GPA: Any
Geographic Eligibility: United States
Gender: Any
Race/Ethnicity: Alaskan Native, Native North American
Application Requirements
Here's what you need to submits besides your application.
Short Answers
Grade transcript
Financial Information
How to ace the Special Higher Education Program
1
Use official transcript
We advise you to use the official transcript of your undergraduate studies for the application.
2
Prepare short answers on word processing software
The scholarship has short questions for applicants to answer — we advise that you use word processing software to format your answers before pasting them on the application portal. This will allow you to ensure that there are no grammatical or spelling errors. It also gives you a chance to plan out and tweak your answers.
3
Fill the financial document correctly
Take time out to fill out the financial information document. The scholarship considers students with financial needs.
4
Make a checklist
A checklist of all application requirements will assist you in keeping track of your progress.
How the Special Higher Education Program is Judged
The scholarship evaluates how well the applicant meets the scholarship requirements listed on the application page, including how their education can benefit them, their family, and their community.
Why We Love the Special Higher Education Program
Ensures education continuity
The grant encourages students to complete their education.
Provides financial assistance
The scholarship provides financial assistance to those in financial need.
Easy to apply
It is easy to apply for a scholarship.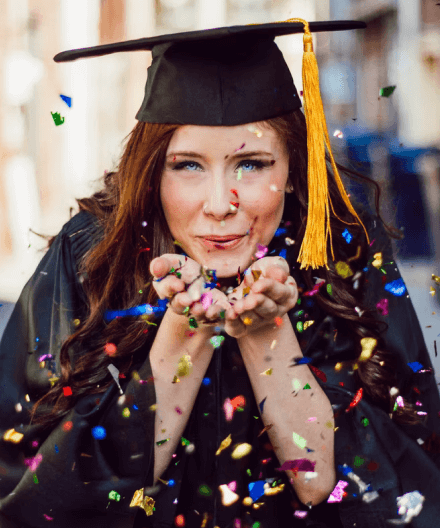 5 Facts About the Special Higher Education Program
Available to all fields of study
The scholarship is for all students, no matter their field of study.
The sponsors have supported about 16,000 students
The scholarship sponsors have awarded about 16,000 students with different scholarship funds.
Open to students of all levels
The scholarship is for undergraduates, graduate students, and postgraduate students.
It's only for Native students
The grant is open to students who are Native American and Alaskan Native.
The fund has partnerships for scholarships
The Native Forward Scholars Fund collaborates with tribes, the federal government, foundations, corporations, and people to provide these possibilities.