Society of Women Engineers Scholarships
$1,000–$17,000
Award Amount
5/2/2023
Submission Deadline
Explore Similar Scholarships
College Major:
Grade Level:
Founded in 1950, the Society of Women Engineers is the world's largest catalyst for change for women in engineering and technology. The scholarship program was set to empower women to succeed in this field and to also be recognized and awarded for their contributions.
Every year, the Society of Women Engineers provides scholarships totaling more than $1,000,000 to about 300 students studying engineering, engineering technology, and computer science in the U.S. The categories of scholarships awarded include freshmen, sophomores, juniors, seniors, and graduate students. The scholars are drawn from members of SWE and nonmembers as well, with some scholarships being exclusive to just SWE members.
The Society of Women Engineers scholars program is very competitive and introduces the scholars to an elite force of women drawn from every ethnic and racial background united to build a community of high achieving women in the field of engineering.
Key Information of Society of Women Engineers Scholarships
Study Details
Area of Study
Computer Science
Engineering
Scholarship Details
Intended Level of Study
Undergraduate
Award Amount
$1,000–$17,000
Society of Women Engineers Scholarships Timeline
December 1, 2022
Upperclassman Application Opening Date
Applications for currently enrolled students open at the end of the year.
February 15, 2023
Upperclassman Submission Deadline
Current students need to submit their applications by February.
March 1, 2023
Freshman Application Opening Date
Applications for the academic year open.
May 2, 2023
Freshman Submission Deadline
The deadline for applications is 5 pm Central Time.
May 9, 2023
Reference Letters Deadline
All reference letters are due by 5 pm Central Time.
September 2023
Scholarship Awards Announcement
The recipients of the scholarship are announced.
Scholarship Eligibility
To be eligible to apply, applicants must meet the following criteria.
Eligible Grade: College Freshman – Graduate
Maximum Age: Any
Required GPA: Any
Geographic Eligibility: Any
Gender: Women
Race/Ethnicity: Any
Application Requirements
Here's what you need to submits besides your application.
School Verification
Financial Information
How to ace the Society of Women Engineers Scholarships
1
Choose strong referees to write your letters
Carefully select people who best acknowledge your leadership and volunteer work experience. Since the application pool is very big, you will need to stand out in your application through great reference letters.
2
Review your application before submission
Thoroughly examining your application details is paramount. Before submitting any information requested, go through it for any mistakes.
3
Adhere to the different deadlines
Two deadlines are very different and equally important; application deadline and reference letters deadline. The first deadline is for your application and the second one is for the reference letters.
4
Reach out to SWE scholars
Take advantage of the ease of reach of the past winners of SWE scholarships. They will give you much-needed specific feedback that you would need to ace your application.
How the Society of Women Engineers Scholarships is Judged
Applicants are evaluated on their academic achievements as well as their involvement in serving/leading their community. It is expected of applicants to be high achievers in academics and involved in civic responsibilities in their communities.
Why We Love the Society of Women Engineers Scholarships
You join the powerful SWE alumni association
The Society of Women Engineers does not only provide scholarship awards but also introduces the winners to a robust network of high achieving women that meet in different summits for peer learning and collaboration.
It is an unrestricted grant
The scholarship grant is unrestricted, which denotes the trust SWE has in the scholars to use the grant to further their education and transform their lives.
You can apply without an acceptance letter
When applying for the scholarship, you don't have to have an acceptance letter from a university/college. You will be requested to send proof of acceptance once you get the scholarship.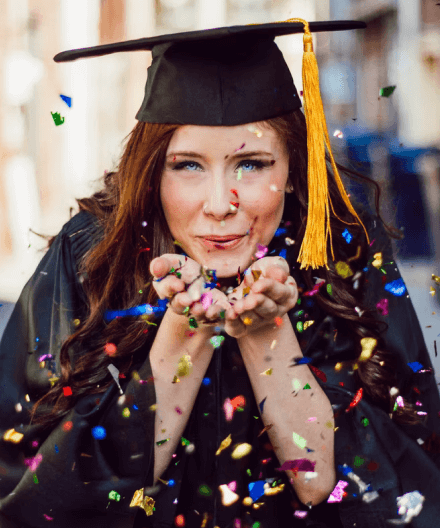 5 Facts about Society of Women Engineers
The SWE Scholars are high achievers
The scholars are trained to be high achievers by industry experts from 100 professional sections, 300 collegiate sections, and over 60 global affiliate groups located in different parts of the world.
Worldwide membership of more than 40,000
Once an SWE scholar, always an SWE scholar - backed by a strong worldwide membership of women engineers of over 40, 000 members.
A diverse and multiracial group of scholars
SWE scholars come from different ethnic and racial backgrounds, representing all the continents of the world.
Supporting future women leaders
Through SWE Next and SWE next clubs, the society is nurturing girls under 18 years to be great engineers in the future through programs, mentors, and resources.
Champions of diversity, inclusion, and equity
The Society of Women Engineers has free and premium products available for everyone to use, that helps to uncover bias, cultural competence, and inclusion in the workplace and society in general.