Shout It Out Scholarship
9/30/2023
Submission Deadline
Explore Similar Scholarships
Location:
Grade Level:
Candidates who wish to participate in the Shout It Out Scholarship must submit a short, unique, previously unpublished response on any topic of their choice.
It should be in a mini-essay format not exceeding 250 words and have correct grammar and spelling. Once writers submit their applications, no further changes can be made.
The submitted essay will be considered the final draft, and pornographic, obscene, objectionable, or libelous responses will not be accepted. By submitting such content, students will get disqualified from the competition.
Key Information of Shout It Out Scholarship
Study Details
Country of Study
United States
Scholarship Details
Intended Level of Study
Any
Shout It Out Scholarship Timeline
January 1, 2023
Application Open Date
Applications open at the beginning of the year.
September 30, 2023
Submission Deadline
Candidates should submit their application with the essay and other requirements by September 30.
December 30, 2023
Award Announcement Date
The lucky one, who will get $1,500, is notified by December 30.
Scholarship Eligibility
To be eligible to apply, applicants must meet the following criteria.
Eligible Grade: 7th Grade – High School Freshman
Age: 14 – 17
Required GPA: Any
Geographic Eligibility: United States
Gender: Any
Race/Ethnicity: Any
Application Requirements
Here's what you need to submits besides your application.
How to ace the Shout It Out Scholarship
1
Write a good essay
Applicants need to write a good essay on any topic that's on their minds. Also, the copy should not have been published earlier, or the writing won't be accepted.
2
Get your essay checked by professionals
Getting your essay checked by professionals increases your chances of winning. They can eliminate the grammar and spelling mistakes that otherwise lead to rejection.
3
Check the eligibility grades
Checking and maintaining the eligibility grades are important. Applicants should be at least in 9th grade — a High School Freshman and must be between the age of 14 and 17.
4
Look for what UNIGO wants
UNIGO.com offers the Shout It Out Scholarship, and they provide college statistics and reviews, which help students match the requirements. That's why you should check all necessary aspects before writing the essay.
How the Shout It Out Scholarship is Judged
The essays written by applicants will be judged by the professionals of UNIGO.com, who will be looking at originality, creativeness, and a lack of errors.
Why We Love the Shout It Out Scholarship
Allows you to tell what you feel
This scholarship gives a chance to all candidates to speak about their ideas to the world.
Scholarship is for full-time and part-time students
The scholarship is for both full-time and part-time students of the United States. They can be from any specific school and of any gender.
No specific area of study
There is no specific area of study, which means candidates from any background can participate in the competition and claim the prize.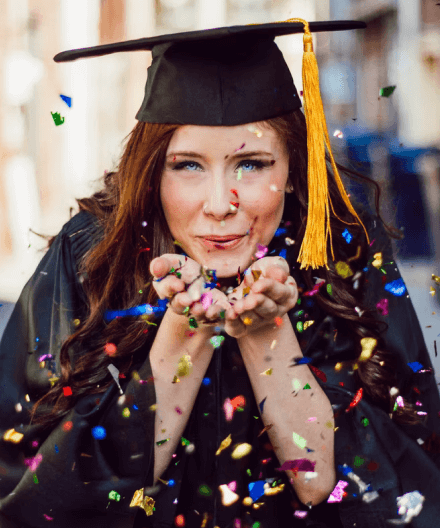 5 Facts About the Shout It Out Scholarship
Your financial status is not a barrier
The students applying for this scholarship program do not have to reveal details about their financial status, as it is not a criterion for selection.
Candidates are judged based on their essay
The organization judges candidates who apply for this scholarship program based on their essays.
UNIGO.com staff and family cannot apply
Persons like current officers, employees, agents, and directors of UNIGO.com or any other related organizations and their extended family members do not have the permission to apply.
Details to include in the application form
When applicants apply for the Shout It Out Scholarship, they must include their background details, and information such as their name, contact number, and academic details.
No minimum GPA
The authorities specify no minimum GPA that students need to attain to become eligible for this scholarship program.