Service League Nursing Scholarship
$20,000–$60,000
Award Amount
3/1/2023
Submission Deadline
Explore Similar Scholarships
College Major:
Location:
Grade Level:
The Service League Nursing Scholarship is a scholarship for nursing students who are enrolled or already accepted into an accredited college of nursing and require financial aid.
The scholarship is funded by the Akron General Service League and administered by the Akron General Development Foundation. The scholarships are awarded based on applicants' academic performance and financial needs. Applicants are required to have a minimum GPA of 3.0 and be able to prove they require financial assistance to pursue their degree.
The application process requires applicants to submit a form with three letters of recommendation, an essay, a transcript, the latest copy of the applicants' or guardians' Federal Income Tax Form, and an interview for finalists.
Key Information of Service League Nursing Scholarship
Study Details
Country of Study
United States
Scholarship Details
Intended Level of Study
Undergraduate
Award Amount
$20,000–$60,000
Service League Nursing Scholarship Timeline
January 2023
Applications Opening Date
Applications open on January 1.
May 2023
Submission Deadline
The submission deadline is on May 1.
April 2023
Awards Announcement Date
Winners are announced on April 30.
Scholarship Eligibility
To be eligible to apply, applicants must meet the following criteria.
Eligible Grade: High School Senior – High School Graduate
Maximum Age: Any
Required GPA: 3
Geographic Eligibility: Ohio
Gender: Any
Race/Ethnicity: Any
Application Requirements
Here's what you need to submits besides your application.
Financial Information
Grade transcript
Essay
Recommendation letters
How to ace the Service League Nursing Scholarship
1
Get stellar recommendations
While getting three letters of recommendation might seem daunting, you should consider reaching out to past and current teachers/professors or employers. Reach out to them early to give them enough time to write a good recommendation that touches on why you're a great candidate for the scholarship.
2
Essay objective and review
Your essay is your voice and the complete picture of your character, ambitions, and abilities. Make it concise and interesting – capture your pursuit of your undergraduate degree in nursing. Tell the judges your story and what you hope to achieve. Stay focused and get a second or third eye review from your mentor or instructor.
3
Prepare for the interview
The interview is a major step to getting the scholarship if you're selected as a finalist. You could prepare answers to basic interview questions on yourself, goals, and interests and have someone conduct a mock interview.
4
Show financial aid
Only apply to this scholarship if you could prove that you won't be able to pursue your interest in nursing due to financial reasons.
How the Service League Nursing Scholarship is Judged
Applicants are judged based on their financial needs and academic performance. Applicants are required to have a minimum GPA of 3.0/
Why We Love the Service League Nursing Scholarship
Service league luncheon
Recipients of the scholarship are invited to the May Service League Luncheon meeting. The luncheon is a great place to network and connect with experienced professionals in the field.
Open to all
The scholarship is open to everyone irrespective of age, sex, race, religion, or nationality, as long as they meet the eligibility criteria.
Shadow a nurse
Cleveland Clinic Akron General offers student nurses the opportunity to learn on the job by providing professional mentors and a supportive environment.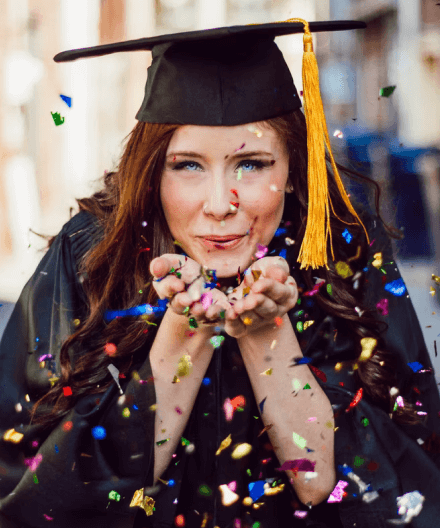 5 Facts About Cleveland Clinic
Cleveland Clinic Akron General
The Cleveland Clinic Akron General is a not-for-profit healthcare organization that includes a 532-registered-bed teaching and research center, Lodi hospital, and three wellness and health centers.
Founded in 1914
The Cleveland Clinic Akron General was originally Peoples Hospital before it was renamed Akron General Medical Center in 1954.
International presence
With over 309 locations across the U.S. and the world, Cleveland Clinic is not just localized in Ohio but is present in various other cities including Florida, London, Nevada, Abu Dhabi, and Toronto.
Affiliated universities
Cleveland Clinic is affiliated with Case Western Reserve University School of Medicine, Heritage College of Osteopathic Medicine, and Kent State University College of Podiatric Medicine.
Ohio's largest employer
In 2019, Cleveland Clinic was the largest employer of labor in Ohio, helping grow the state economy by generating over $17billion.