Self Scholarship
7/31/2023
Submission Deadline
Explore Similar Scholarships
Location:
Grade Level:
The Self Scholarship, offered by Self Financials, is a program launched back in 2015. Since then, it has provided an incentive each year to a student who wants to pursue a profession in accounting, business, or economics. Self will have their team select the winner once they have received all of the needed information. One candidate will receive a $1,000 award to invest in their training.
To apply, candidates must write an essay in which they respond to the following questions: How do you handle credit? Are you currently taking any steps to establish a credit history? If yes, do you make use of a credit card or another credit-building instrument?
Additionally, those interested must send a current college transcript and a current résumé. Submit your essay to scholarship@self.inc. There are no academic scores, race, religion, or gender restrictions. Nevertheless, self-employees, contractors, and their family members are not eligible to participate in this program.
Key Information of Self Scholarship
Study Details
Area of Study
Accounting
Business
Computer Science
Economics
Entrepreneurship
Finance
Mathematics
Country of Study
United States
Scholarship Details
Intended Level of Study
Undergraduate
Postgraduate
Self Scholarship Timeline
January 2023
Application Opening Date
Applications open on January 31.
July 2023
Submission Deadline
The submission deadline is on July 31.
September 2023
Awards Announcement Date
The winner is announced in September.
Scholarship Eligibility
To be eligible to apply, applicants must meet the following criteria.
Eligible Grade: Undergraduate – Postgraduate
Maximum Age: Any
Required GPA: Any
Geographic Eligibility: United States
Gender: Any
Race/Ethnicity: Any
Application Requirements
Here's what you need to submits besides your application.
Grade transcript
Present Work Experiences
Essay
How to ace the Self Scholarship
1
Check the word limit
The essay that applicants must write for this prize must be between 500 and 800 words long. Comply with this criteria without going beyond it to avoid being disqualified.
2
Show your focus
Supporting students, who are interested in occupations relevant to this program's objective, is a top priority. Demonstrate your interest in pursuing one of the aforementioned professions. Prepare documentation of your prior academic and professional experience as well.
3
Don't miss the deadline
The application procedure is fairly straightforward and does not call for any challenging-to-obtain documentation. However, don't wait until the last minute to finish everything; complete all the information and obligations on time.
4
Find out about other experiences
On the Self website, you may learn about the goals and experiences of previous winners. This could serve as a guide for applicants.
How the Self Scholarship is Judged
The caliber of the essay that is submitted will be evaluated, along with the responses' clarity and alignment with the Self Scholarship's vision and goal.
Why We Love the Self Scholarship
The Self mission
The Self Scholarship is one strategy for assisting the upcoming generation of business owners. This incentive encourages aspiring entrepreneurs not to give up on their dreams.
The essay is short
This will give you the attention and time needed to produce work of the highest caliber. Since there aren't too many words in it, you can edit and check it numerous times before emailing it.
The whole process is online
With this online process, you are able to finish everything required in a timely manner. Physical shipping is not a concern for you.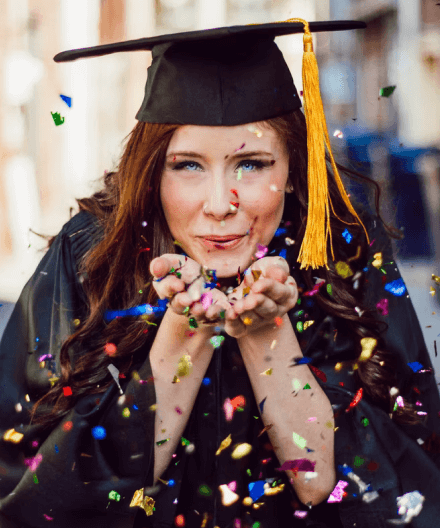 5 Facts About the Self Scholarship
Previous winners of the Self scholarship
Some scholars have attended universities such as the University of Texas at Austin, the University of New Orleans, and UC Berkeley.
The support provided
Through this award, Self has so far provided financial assistance to eight students from various states and interests.
More annual incentives
Self gave away not just one annual scholarship but two in 2020 and 2021.
Open to full-time students
Only full-time undergraduate and graduate students are eligible to apply.
Their Diversity, Equity, and Inclusion program
They want to work in an environment where everyone is acknowledged and valued so they encourage everyone to contribute using their skills, which improves the workplace environment at Self.