Science Post Graduate Scholarship Fund (BIE-SPGSF)
$20,000–$30,000
Award Amount
6/1/2023
Submission Deadline
Explore Similar Scholarships
The Bureau of Indian Education provides educational opportunities and support to Natives from early childhood through higher education. It sponsors the Science Post Graduate Scholarship Fund (SPGSF) which supports Native students pursuing studies in STEM fields. The Native Forward Scholars Fund administers the scholarship.
The scholarship awards a maximum of $20,000 to undergraduate scholars and $30,000 to graduate scholars. The annual scholarship is need-based and goes to American Indian or Alaskan Native students. The scholarship is open to undergraduate, graduate, and professional students.
Applicants must be enrolled members of a federally recognized American Indian Tribe or Alaska Native group or provide proof of ancestry. Applicants are required to submit academic transcripts, a personal statement, and a high-quality photo. They should also provide two references and details of a Financial Aid Officer who will submit the Financial Needs Form.
Key Information of Science Post Graduate Scholarship Fund (BIE-SPGSF)
Study Details
Country of Study
United States
Scholarship Details
Intended Level of Study
Undergraduate
Postgraduate
Award Amount
$20,000–$30,000
Science Post Graduate Scholarship Fund (BIE-SPGSF) Timeline
March 2023
Application Open Date
The application opens in early March.
June 1, 2023
Application deadline
All applications must be submitted by 11:59 pm MDT.
July 15, 2023
Referees' deadline
Referees must submit their questionnaires by 11:59 pm MDT.
Scholarship Eligibility
To be eligible to apply, applicants must meet the following criteria.
Eligible Grade: College Freshman – Graduate
Maximum Age: Any
Required GPA: Any
Geographic Eligibility: United States
Gender: Any
Race/Ethnicity: Alaskan Native, Native North American
Application Requirements
Here's what you need to submits besides your application.
How to ace the Science Post Graduate Scholarship Fund (BIE-SPGSF)
1
Apply for FAFSA early
Fill out the FAFSA form early to give your Financial Aid Officer enough time to compile your Financial Need Form. You'll need to have your social security and driver's license numbers, your parent's social security numbers, bank balances, federal tax return from two years ago, records of untaxed income, and business and investment details. If you are an independent student, provide your financial details. Create a Federal Student Aid (FSA) ID and fill out the form.
2
Select your referees carefully
You will need two referees who will fill out a questionnaire. Select referees who know you well and can speak positively about your abilities. Inquire whether they are available and send them the referral requests early to give them enough time to fill them out. Verify that all email addresses are accurate.
3
Nail the personal statement
The personal statement is the place to express your goals and how they connect to the BIE's Mission. Outline your long and short-term career goals. Also express your interest in and commitment to pursuing a career with organizations that serve Native communities, such as the BIE. Revise and rewrite your essay to improve conciseness and flow,
4
Proofread your application
After completing the application, proceed to review it severally. Plan your reviews to be at least 24 hours apart — fresh eyes pick out errors easily. Request your advisor or mentor to review the application. Incorporate any feedback you receive.
How the Science Post Graduate Scholarship Fund (BIE-SPGSF) is Judged
Applicants are judged on leadership qualities, academic aptitude, community engagement, and professional goals. Commitment to serving Native communities is also considered. Applications that fail to meet the eligibility criteria or are submitted late are disqualified.
Why We Love the Science Post Graduate Scholarship Fund (BIE-SPGSF)
It supports many degree programs
The STEM category supports a wide range of degree programs ranging from medical, environmental, and social sciences to computer studies and a wide range of technology and engineering programs.
Students from any university can apply
Eligible students from any university can apply for the scholarship
They provide a scholarship application guide
The Student Resources page of the website provides key information to help you navigate the scholarship application process.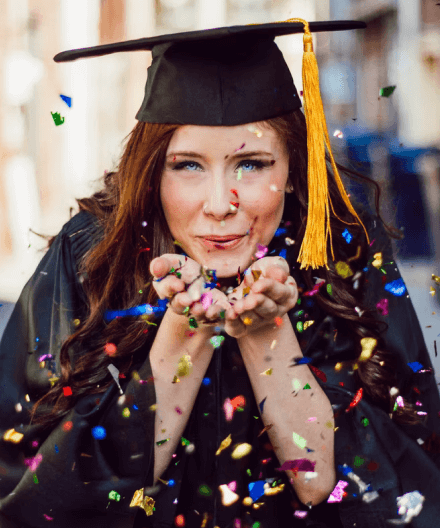 5 Facts About BIE
It was established in 2006
The Bureau of Indian Education was founded on August 29.
It funds 183 elementary and secondary schools
The BIE funds 183 schools in 64 reservations spread across 23 states.
It operates 53 schools
BIE runs 53 of the 183 schools it funds while the rest are controlled by the Tribes
It runs two post-secondary institutions
The Southwestern Indian Polytechnic Institute(SIPI) in Kansas and the Haskell Indian Nations University(HINU) in New Mexico are run by BIE.
It supports educators' professional development
BIE provides educators with opportunities and resources to further their skills so they can better serve Native students.