Rosenfeld Injury Lawyers' Annual Single Mother Scholarship
12/5/2022
Submission Deadline
Rosenfeld Injury Lawyers LLC sponsors the Rosenfeld Injury Lawyers LLC Annual Single Mother Scholarship. Rosenfeld Injury Lawyers LLC is a legal practice devoted to helping individuals and families receive the best possible results in their injury cases.
Two $1,000 scholarships are available from the sponsors. A single mother enrolled in an undergraduate or community college program will receive one of the prizes. A single mother enrolled in an accredited law school gets the other.
Tuition fees, registration fees, supplies, and books are examples of school-related expenses that the scholarship may cover.
Key Information of Rosenfeld Injury Lawyers' Annual Single Mother Scholarship
Study Details
Country of Study
United States
Scholarship Details
Intended Level of Study
Undergraduate
Postgraduate
Rosenfeld Injury Lawyers' Annual Single Mother Scholarship Timeline
April 1, 2022
Application Open Date
The call for application is made on this date
December 5, 2022
Application Submission Deadline
Application for the scholarship officially closes on this day.
January 15, 2023
Award Announcement Date
The sponsors announce the winners of the scholarship on this date.
Scholarship Eligibility
To be eligible to apply, applicants must meet the following criteria.
Eligible Grade: High School Freshman – Postgraduate
Maximum Age: Any
Required GPA: 3
Geographic Eligibility: United States
Gender: Women
Race/Ethnicity:
Application Requirements
Here's what you need to submits besides your application.
How to ace the Rosenfeld Injury Lawyers' Annual Single Mother Scholarship
1
Ensure you answer all expected essay questions
The sponsor on the application page listed out questions they expect the ideal essay to answer. Make sure you craft your writing to answer those questions.
2
Use grammar check software for proofreading
We advise you use grammar check software to make sure your essay is free of errors. Although some of the software is expensive, Google can help you find free alternatives.
3
Submit all required documents
Asides from the essay, the applicant is required to submit a transcript showing their Grade Point Average (GPA). Unofficial transcripts are accepted.
4
Be unique
An applicant can be original by telling their story. Everyone has their point of difference. Use yours when writing your essay, and avoid telling false stories.
How the Rosenfeld Injury Lawyers' Annual Single Mother Scholarship is Judged
The scholarship committee selects five applicants' applications as finalists. The company posts entries of the five finalists on social media for the public to vote. Entries that receive the most support on social media win the award.
Why We Love the Rosenfeld Injury Lawyers' Annual Single Mother Scholarship
Supports a good cause
The scholarship aims to educate single mothers. It helps them give their children a good life to escape poverty.
Not region specific
The scholarship is open to all 50 states in America and the District of Columbia.
Easy to apply
This scholarship is easy to apply for. Email submissions are allowed.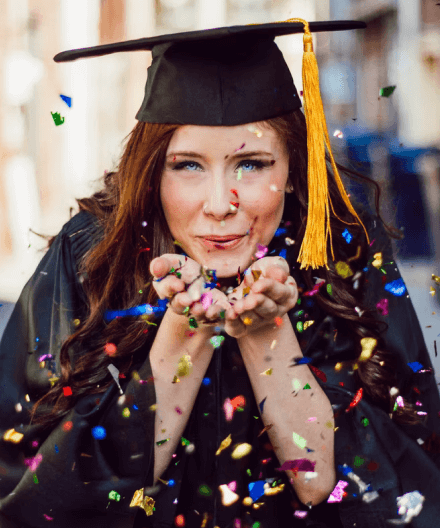 5 Facts About the Rosenfeld Injury Lawyers' Annual Single Mother Scholarship
The scholarship is not profession specific
One scholarship is open to single mothers in law school. The other is open to all undergraduate categories.
The sponsors select winners through social media
The sponsors publish five finalists' essays on their social media page, and the two with the highest engagements win.
Statistics backs the scholarship
In the United States of America, four out of ten children are born to single mothers, with more than two-thirds of these women under thirty.
Educates single mothers
The scholarship, for a fact, is not offered to single mothers as a financial grant for their upkeep. Instead, it is for their education.
Members of Best Attorneys of America
The scholarship sponsors, Rosenfeld Injury Lawyers LLC, are members of the Best Attorneys of America. Best Attorneys of America is an invitation-only group made up of lawyers who have passed the organization's screening and qualification process.