Randy Thurman Scholarship for Environmental Studies
9/19/2023
Submission Deadline
Explore Similar Scholarships
College Major:
Location:
Grade Level:
The Arkansas Environmental Federation (AEF) is a nonprofit educational organization whose members include businesses and industries that are subject to environmental, safety, and health regulations daily. AEF was founded in 1967 when the Arkansas State Chamber saw a need to assist enterprises that fall under environmental regulation. They provide several educational opportunities, including the Randy Thurman Environmental Studies Scholarship.
Through the Randy Thurman Scholarship for Environmental Studies, the AEF provides financial assistance of $2,500 to graduate and undergraduate students with ties to Arkansas. Students interested in applying must be majoring in environmental studies, natural resources, or a related field. Qualifying majors include but are not limited to, environmental science, agriculture with environmental emphasis, civil engineering with environmental emphasis, chemical engineering with environmental emphasis, and environmental engineering.
The Randy Thurman Scholarship was named for the longtime director of the Arkansas Environmental Federation. Scholarship funding comes from the Randy Thurman Scholarship Endowment Fund and the federation's Public Education Program Fund. The Public Education Programs of the Arkansas Environmental Federation provide environmental education opportunities to college students, junior high and high school students and teachers, and college professors.
Key Information of Randy Thurman Scholarship for Environmental Studies
Study Details
Area of Study
Agriculture
Biology
Chemical Engineering
Civil Engineering
Engineering
Environment
Environmental Engineering
Environmental Science
Fisheries
Forestry
Geology
Natural Resources
Wildlife Science
Country of Study
United States
Scholarship Details
Intended Level of Study
Undergraduate
Postgraduate
Randy Thurman Scholarship for Environmental Studies Timeline
July 2023
Application Opening Date
Applications usually open on July 1.
September 2023
Submission Deadline
The submission deadline is on September 19.
October 2023
Awards Announcement Date
Winners are announced in October.
Scholarship Eligibility
To be eligible to apply, applicants must meet the following criteria.
Eligible Grade: Undergraduate – Graduate
Maximum Age: Any
Required GPA: 2.8
Geographic Eligibility: Arkansas
Gender: Any
Race/Ethnicity: Any
Application Requirements
Here's what you need to submits besides your application.
Grade transcript
Recommendation letters
Essay
Faculty endorsement
How to ace the Randy Thurman Scholarship for Environmental Studies
1
Showcase your participation in school community
Demonstrate your involvement in your school's community. Highlight your volunteer efforts and activities that demonstrate your leadership abilities. Extracurricular activities and community service or volunteer work are always a plus on any application.
2
Choice of references and early notifications
Your references or recommenders must be those who know you well enough to be willing to speak to your abilities and demonstrate why you make the perfect candidate for this scholarship. So, choose them wisely. Contact them and send them the required forms very early on to allow them enough time to complete them.
3
Essay objective and review
Explain your professional career objectives in environmental, health, and safety – make it concise and interesting. Tell the judges your story and what you hope to achieve. Stay focused and get a second or third eye review from your mentor or instructor. Don't forget to mention how the scholarship will assist you in reaching your goals.
4
Talk to former winners
You can contact previous scholarship recipients. This will help you learn what they did differently that earned them the award. They will surely provide some tips and insights.
How the Randy Thurman Scholarship for Environmental Studies is Judged
Applicants are judged on academics, leadership, and service. During the application review, representatives of the federation may interview candidates.
Why We Love the Randy Thurman Scholarship for Environmental Studies
Financial support for environmental scientists
The scholarship provides financial assistance to environmental science students or students studying in related fields, thereby lowering the overall cost of education and helping them pursue their goals.
No discrimination
The program is open to all students as long as they meet the scholarship requirements. The program supports equality and has no discrimination against gender, race, ethnicity, religion, etc.
You join a robust alumni
The foundation offers recipients not only monetary awards but also academic opportunities.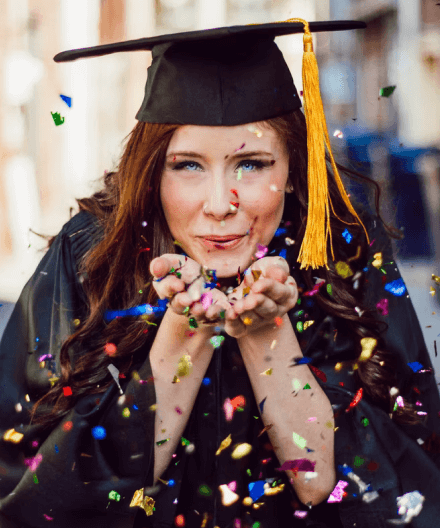 5 Facts About The Randy Thurman Scholarship for Environmental Studies
The scholarship is for U.S. citizens
You must be an Arkansas high school graduate or a U.S. citizen attending an Arkansas university to be eligible for the award.
Candidates must be graduate or undergraduate students
The Randy Thurman Scholarship only accepts applications from undergraduate or graduate students.
Completion of 40 credit hours
Candidates for undergraduate study must have completed 40 credit hours at the time of application.
Status as a full-time student
Applicants must have full-time student status at the time of application and for the year scholarship is awarded.
The minimum GPA requirement is 2.8
You must have a minimum cumulative GPA of 2.8 to be eligible for this scholarship.