Phoenix AISES Scholarship
8/31/2023
Submission Deadline
Explore Similar Scholarships
College Major:
Location:
Phoenix American Indian Science and Engineering Society (AISES) offers the Phoenix AISES Professional Chapter Scholarship to increase the representation of American Indians, Alaskan Natives, and Native Hawaiians in science, technology, engineering, math, and medical (STEM) related disciplines.
The Phoenix AISES Professional Chapter Scholarship is to encourage students to pursue a STEM-related major. It is open to all minority students across the United States who meet eligibility requirements. Applicants must be high school seniors and continuing college/ university students who attend an accredited two- or four-year college/university in the state of Arizona. Two scholarships are awarded each year: $1,000 is awarded to an undergraduate student and $500 is awarded to a high school senior.
This scholarship is the efforts of Phoenix AISES's mission Phoenix AISES members are strong advocates for education and are proud to make a positive step forward to assist future leaders with the creation of The Phoenix AISES Scholarship.
Key Information of Phoenix AISES Scholarship
Study Details
Area of Study
Engineering
Mathematics
Science
Technology
Country of Study
United States
Scholarship Details
Intended Level of Study
Any
Phoenix AISES Scholarship Timeline
January 2023
Application Opening Date
Submissions open in January.
August 2023
Submission Deadline
The submission deadline is on August 31.
Scholarship Eligibility
To be eligible to apply, applicants must meet the following criteria.
Eligible Grade: All
Maximum Age: Any
Required GPA: 3
Geographic Eligibility: Arizona
Gender: Any
Race/Ethnicity: Alaskan Native, Native American, Native Hawaiian
Application Requirements
Here's what you need to submits besides your application.
How to ace the Phoenix AISES Scholarship
1
Proofread your application
Proofread your application form to avoid any mistakes. Have a mentor, teacher or parent read your application before submission. Correct all grammar errors and typos.
2
Read the instructions
Don't skim through instructions. Read them thoroughly to determine the correct forms needed to apply and when.
3
Include all the documents
Attach all the required documents. Pay attention to the format and size of the file.
4
Apply early
Write down all the key dates. Apply early on to avoid last-minute complications and allow yourself and your mentors time to review your application and forms.
How the Phoenix AISES Scholarship is Judged
Awards are based on academic achievement, student activities, and community service.
Why We Love the Phoenix AISES Scholarship
The scholarship is for minority groups
AISES Scholarship supports the American Indian/Alaskan Native or Native Hawaiian Tribe.
High school students are eligible
High school seniors can apply to pursue STEM-related disciplines in college.
Financial need is not required
Applicants are not required to prove financial need.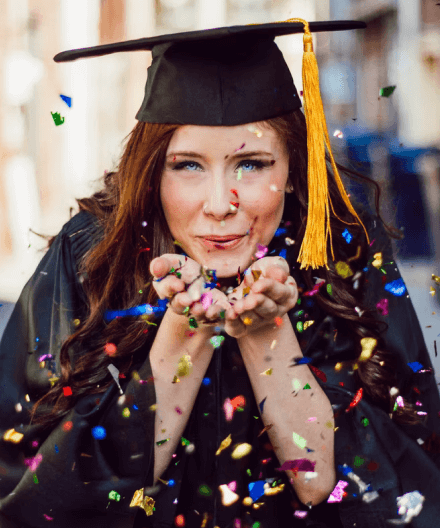 5 Facts About Phoenix AISES Professional Chapter Scholarship
The scholarship is restricted to certain schools
To be eligible applicants must show proof of acceptance or be enrolled at any Arizona college or university.
Part-time students are not eligible
The scholarship is restricted to full-time students.
AISES membership is required
Applicants must be national AISES members to apply.
The organization is nonprofit
The American Indian Science and Engineering Society (AISES) is a nonprofit organization supporting the indigenous peoples of North America.
The scholarship is not renewable
The scholarship is a one-time opportunity.