Patrick Dwyer College Scholarship
11/30/2022
Submission Deadline
Explore Similar Scholarships
Location:
Grade Level:
As one of the country's top financial advisors, Patrick Dwyer is well aware of the increasing costs of higher education. Wanting to do his part in helping ease the financial burden for students, the Patrick Dwyer Scholarship asks prospective recipients one question: How can philanthropy change the world? Provide the best short essay (under 500 words) and you could be awarded $1,000.
Patrick Dwyer and his family also established the Dwyer Family Foundation. Patrick was inspired after seeing his father frequently donate money to their church when he was a child. The FOundation is also focused on education and supports numerous schools.
Key Information of Patrick Dwyer College Scholarship
Study Details
Country of Study
United States
Scholarship Details
Intended Level of Study
Undergraduate
Vocational/Technical School
Patrick Dwyer College Scholarship Timeline
January 2022
Applications open
Applications usually open at the beginning of the year.
November 30, 2022
Deadline
Applications must be submitted by the end of November.
December 2022 - January 2023
Winner selection
The winner will be selected in December and be connected in January.
Scholarship Eligibility
To be eligible to apply, applicants must meet the following criteria.
Eligible Grade: High School Senior
Maximum Age: Any
Required GPA: Any
Geographic Eligibility: United States
Gender: Any
Race/Ethnicity:
Application Requirements
Here's what you need to submits besides your application.
How to ace the Patrick Dwyer College Scholarship
1
Plot out your points
Given a broad prompt, it's easy for responses to fall into more general terms. In order to stand out from the crowd, you will want to outline all of the points you want to make so that your essay is well-written and unique.
2
Make every word count
While 500 words might sound like more than enough for an essay, when answering a question like "How can philanthropy change the world?", it goes quickly. Take the time to rewrite and condense sentences, and eliminate any that aren't integral to your message.
3
Pull from your own volunteer efforts
The best way to answer how philanthropy can change the world is to first examine how you've seen your own charitable efforts make a difference in the lives of others. In an essay like this, emotional depth is guaranteed to garner attention.
4
Include your own hardships
Highlight the ways in which you overcame adversity and hardship in your own life.
How the Patrick Dwyer College Scholarship is Judged
Applicants are largely judged on their essay submissions. The judging panel is looking for a creative and unique approach. Including personal stories and real-life experiences will be beneficial.
Why We Love the Patrick Dwyer College Scholarship
It keeps things simple
Students already have enough on their plate on top of worrying about how they're going to pay for their education. This scholarship believes you should earn the money, but it doesn't ask you to dedicate a huge portion of time to apply.
It reminds us of the power of giving
The concept of "changing the world" might seem like a daunting — perhaps impossible — undertaking. However, by donating our time, efforts, and resources to those in need within our immediate radius, we can bring about meaningful, positive change.
It encourages us to think bigger
While many scholarships focus on niche areas of study or interest, the Patrick Dwyer Scholarship is more universal. While it's easy to get caught up in the day-to-day noise, it's important for us to take a step back every once in a while and think about our role in the greater community.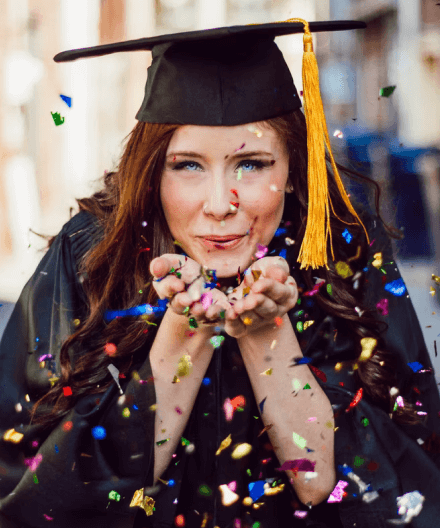 5 Facts About Patrick Dwyer
He oversees $4 billion
As the managing director at NewEdge Wealth in Miami, he helps oversee his client's assets.
He helps run the Dwyer Family Foundation
It serves children in need in the Miami-Dade area through multiple organizations.
He sits on several boards
Included are the Neuroscience Centers of Florida Foundation and the Telluride Science Research Center.
Forbes recognized his work
The outlet listed him as South Florida's No. 1 "Best-In-State Wealth Advisors."
It isn't all business and philanthropy
His favorite hobbies include paddle boarding, hiking, and cooking with his children.