Papa John's Scholarship
6/8/2023
Submission Deadline
Explore Similar Scholarships
Papa Johns is an American pizza restaurant chain based out of Kentucky. Since its founding in 1984, the company has grown to become the third-largest pizza delivery company anywhere in the world.
The Papa John's foundation partnered with the United Negro College Fund to provide scholarships to Black college and university students. UNCF has raised over $5 billion to help deprived students attend college.
The Papa John's scholarship is offered to students interested in pursuing business administration and STEM fields.
Key Information of Papa John's Scholarship
Study Details
Area of Study
Actuarial Science
Aerospace
Biological Science
Business
Business Administration
Chemical Engineering
Civil Engineering
Communications
Computer Engineering
Computer Science
Environmental Engineering
Environmental Science
Forest Sciences
Geosciences
Human Resources
Information Systems
Information Technology
Marketing
Mathematics
Mechanical Engineering
Neuroscience
Operations Management
Public Relations
Science Communications
Software Engineering
STEM
Supply Chain
Country of Study
United States
Scholarship Details
Intended Level of Study
Undergraduate
Papa John's Scholarship Timeline
April 26, 2023
Application Opening Date
Applications usually open in early to mid-May. Check the website for more accurate dates closer to the time.
June 8, 2023
Submission Deadline
The deadline for applications is around the middle of the month. Check the website for more accurate dates closer to the time.
Scholarship Eligibility
To be eligible to apply, applicants must meet the following criteria.
Eligible Grade: College Sophomore – College Senior
Maximum Age: Any
Required GPA: 2.5
Geographic Eligibility: United States
Gender: Any
Race/Ethnicity: Black
Application Requirements
Here's what you need to submits besides your application.
How to ace the Papa John's Scholarship
1
Demonstrate a strong interest in business management
This opportunity is exclusively for students who want to build a career out of business. Show that you're capable enough to run a successful business through your prior experiences.
2
Formalize well-defined career plans
You will be asked to write an essay on your long-term career plans. Link your college studies to those objectives. Explain how this opportunity will allow you to fulfill them.
3
Draft a coherent essay
In your essay, you will have very few words to play with. Try to make each one count. Link your subsequent ideas in a manner that the reader remains engrossed in your essay.
4
Avoid making tall claims
No one likes a candidate who reveals unrealistic aspirations. Be logical. While your goals may be big, make sure they are digestible.
How the Papa John's Scholarship is Judged
The selection committee will assess candidates based on their academic record, essay, and commitment to the required majors.
Why We Love the Papa John's Scholarship
A scholarship for the minority community
This scholarship opportunity is only available to African American students. This makes it easier for the community members to compete and win.
There are 24 scholarships available
The sponsor offers 24 awards worth $5,000 each to the successful applicants. More scholarships mean greater chances of securing one.
It's a career-focused opportunity
The program requires applicants to be very clear about what it is they want to pursue in their lives. This allows them to truly dedicate their time and energy to following their passions.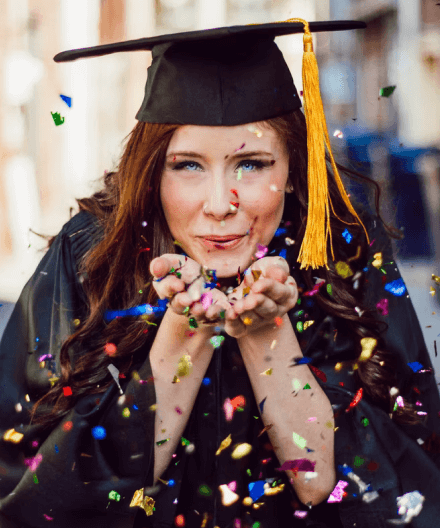 5 Facts about Papa John's
Papa John's was founded by John Schnatter
"Papa" John Schnatter founded the restaurant chain in 1984, after selling his Chevrolet.
The company HQ is in Atlanta
In 2020, Papa John's decided to shift its headquarters to a new location–Three Ballpark Center, Atlanta was selected for the purpose.
Papa John's pioneered online ordering
The company made online ordering available to its customers across the U.S. back in 2002.
There are 300 franchises in the UK
Papa John's launched its first franchise in the UK in 1999. Currently, it has more than 300 shops.
The company suspended Russian operations
In 2022, the pizza chain suspended operations in Russia in response to the country's invasion of Ukraine.