NEWH | Atlantic City/Philadelphia Scholarship
$1,000–$7,500
Award Amount
10/27/2022
Submission Deadline
Explore Similar Scholarships
College Major:
Grade Level:
NEWH, founded in 1984, is an international nonprofit organization that provides access to the hospitality industry through scholarships, mentorship, and education. Every year, NEWH chapters and regional groups award scholarships to students pursuing a career in the hospitality industry and its related fields.
The NEWH Atlantic City/Philadelphia Scholarship is available to students pursuing a degree in hospitality-related fields such as interior design, hospitality management, culinary arts, architecture, and so on.
To be eligible for the scholarship, applicants must be from the Atlantic City/Philadelphia Chapter and demonstrate financial need through previous financial receipt of tuition or program-approved books or supplies. Candidates must also be actively enrolled in a two-year, four-year, or graduate-level program and have a GPA of at least 3.0.
Key Information of NEWH | Atlantic City/Philadelphia Scholarship
Study Details
Area of Study
Architecture
Culinary
Hospitality
Interior Design
Country of Study
United States
Scholarship Details
Intended Level of Study
Undergraduate
Award Amount
$1,000–$7,500
NEWH | Atlantic City/Philadelphia Scholarship Timeline
July 2022
Application Opening Date
Applications open on July 1.
October 2022
Submission Deadline
The submission deadline is on October 27.
December 2022
Award Announcement Date
The winner is announced in December.
Scholarship Eligibility
To be eligible to apply, applicants must meet the following criteria.
Eligible Grade: College Freshman – Undergraduate
Maximum Age: Any
Required GPA: 3.0
Geographic Eligibility: Illinois, Indiana, Michigan, Ohio, Wisconsin
Gender: Any
Race/Ethnicity: Any
Application Requirements
Here's what you need to submits besides your application.
Essay
Faculty endorsement
Financial Information
Grade transcript
Recommendation letters
School Verification
Short Answers
How to ace the NEWH | Atlantic City/Philadelphia Scholarship
1
Ensure you meet all the requirements
Take time to go through all the requirements to see if you are eligible to apply. Applying when you are eligible means that you stand a higher chance of winning the scholarship award.
2
Highlight your experience in hospitality
When writing the essay describe and reflect upon your experience in the hospitality industry. Show the scholarship selection committee that you understand the challenges and opportunities that exist in the industry.
3
Explain your motivation for choosing hospitality
Give the scholarship selection committee compelling reasons why you have chosen this career path in your essay. Tell them how funding your education will improve your life and the lives of those around you, and how you intend to put your newly gained skills to good use.
4
Be a good student
You must submit three letters of recommendation, which can come from a faculty member, a mentor, an employer, or someone else. Being a good student means the people you approach will be more likely to write positive things about you
How the NEWH | Atlantic City/Philadelphia Scholarship is Judged
Students are required to submit official transcripts, letters of recommendation, and programs of study and provide proof of financial needs. This means that candidates are judged on their grades, character, essay, academic major, and financial needs.
Why We Love the NEWH | Atlantic City/Philadelphia Scholarship
Submission is made flexible
Applications may be submitted online or via email, allowing more flexible ways so long as deadlines are met.
Opportunity for students living in that Chapter
Students may study in a college within the Atlantic City/Philadelphia region.
Encourages study in hospitality-related fields
The scholarship encourages more students to pursue fields in hospitality. There are so many career paths they can follow from there.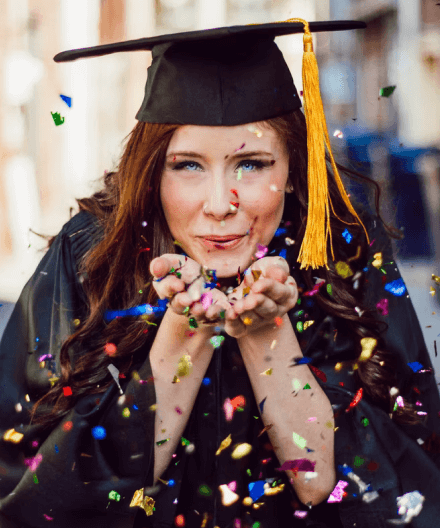 5 Facts About NEWH Atlantic City/Philadelphia Scholarship
Over $6.8 million awarded in scholarships
NEWH has given out over $6.8 million in scholarships.
More than 2555 students have received scholarships
Over 2555 students have received NEWH scholarship awards.
NEWH scholarships alumni have reputable careers
Many NEWH scholarship recipients have successful careers in hospitality-related fields all over the world.
Scholarships awarded within chapters
NEWH chapters (Atlantic City/Philadelphia) and regional groups award scholarships to students pursuing a career in the hospitality industry on an annual basis.
Previous recipients are posted on the website
Previous NEWH scholarship recipients are posted on the NEWH scholarship website.