Neal Davis Law Scholarship Essay Contest
11/1/2023
Submission Deadline
Explore Similar Scholarships
College Major:
Grade Level:
Neal Davis Law Firm has created the Neil Davis Law Scholarship as a means to pay back to the community. As a criminal lawyer, Neal Davis was given the opportunity by his mentor Dick DeGuerin and therefore wants to give young lawyers the same.
The Neil Davis Law Scholarship is valued at $1,000 to financially aid law students with their undergraduate or graduate studies. Applicants are to apply for this one-time scholarship program with a compelling essay that tackles specific topics as described on the scholarship page.
Judges are looking for those with a keen ability to write argumentative essays. The scholarship is awarded to a college student with original and creative ideas on social reforms. There can only be one winner every year.
Key Information of Neal Davis Law Scholarship Essay Contest
Study Details
Country of Study
United States
Scholarship Details
Intended Level of Study
Undergraduate
Postgraduate
Neal Davis Law Scholarship Essay Contest Timeline
Ocotber 2023
Application Opening Date
Applications open in early October.
November 2023
Submission Deadline
The submission deadline is on November 1.
January 2024
Awards Announcement Date
The winner is announced in January.
Scholarship Eligibility
To be eligible to apply, applicants must meet the following criteria.
Eligible Grade: Undergraduate
Maximum Age: Any
Required GPA: Any
Geographic Eligibility: Any
Gender: Any
Race/Ethnicity: Any
Application Requirements
Here's what you need to submits besides your application.
How to ace the Neal Davis Law Scholarship Essay Contest
1
Maintain a professional attitude
Review your application before you finally submit it to avoid rejection for spelling mistakes, grammatical errors, and typos. You can always seek guidance from your instructors and/or mentors.
2
Review earlier winning essays
To have a clear idea of what the judges are looking for in the essays, review the essays submitted by the past winners. You will also find the guidelines and tips on writing a winning essay on the scholarship page.
3
Follow the prompt of the essay
To win this competition the applicants must address the topic carefully as many of the essays do not address the topic and are rejected. Bear in mind that judges seek argumentative essays that are reader-friendly for their online readers.
4
Originality and creativity must be maintained
The scholarship organizers give credit to applicants whose ideas are original and not published earlier. The applicants must highlight skills in writing an argumentative essay. The judges need essays written in easy and clear language.
How the Neal Davis Law Scholarship Essay Contest is Judged
The applications are judged based on the essays submitted. The judges look for original arguments provided by the applicant. The essays need to be written in a language that is easily understood.
Why We Love the Neal Davis Law Scholarship Essay Contest
Applying for this scholarship is easy
The process for applying for this scholarship is easy and doesn't require any academic credentials as needed by most other scholarships. As an upcoming lawyer, you must present an argumentative essay that is understandable and engaging to your readers.
Gets students involved in social issues and reforms
This scholarship involves the young minds of the students to address issues of the community and society which need participation by every good citizen. The program allows young law aspiring students to reach their full potential and career goals in the future.
Providing financial support to college students
This scholarship helps the students to lessen the burden of debt in paying the college tuition fee. As college studies are costly, the scholarship is a great way to help reduce stress levels.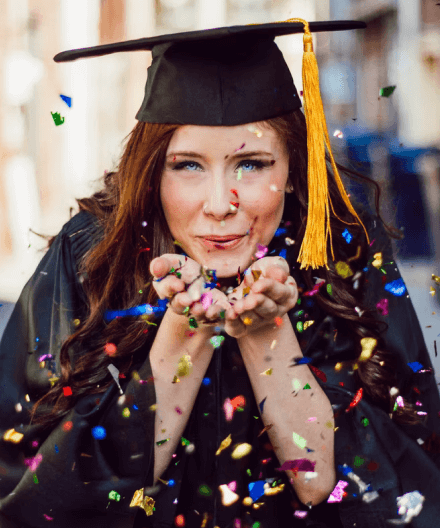 5 Facts About Neal Davis Law Scholarship Essay Contest
Essay length requirement
The minimum length of the essay is 50 words and the maximum length of the essay is 500 words.
Essay should be unique and not published
The applicants must submit original work which has not been published elsewhere.
Award other than financial reimbursement
The final winner gets scholarship funds while other notable essay winners are rewarded by publishing their names on the website of Neal Davis Law firm.
Must be U.S. residents or have valid student IDs
The applicants for this scholarship must be residents of the United States or have valid student ids issued by the federal government.
The essay must be written in English
Applicants must submit their essays in the English language as essays in other languages will be rejected.