NAWIC Quad City Chapter #50 Scholarships
8/26/2023
Submission Deadline
Explore Similar Scholarships
Grade Level:
The National Association of Women in Construction's (NAWIC) main goal is to increase the success of women in the construction industry. For this reason, Quad City Chapter #50 Scholarships are annually offered and can be used at any college or vocational school. The amount of the prize varies and is funded by donations and sales of raffle tickets.
The applicant must enroll in a program at a university, college, or vocational/trade school that is related to the construction industry; college applicants must be full-time students enrolled in a minimum of 12 hours per semester, quarter, or trimester; and the applicant must have a minimum GPA of 2.75.
The scholarship award is paid directly to your school's financial assistance office. The money can only be used for on-campus housing and board as well as tuition and fees. It is important to remember that applicants cannot be members of the National Association of Women in Construction.
Key Information of NAWIC Quad City Chapter #50 Scholarships
Study Details
Area of Study
Architecture
Civil Engineering
Construction
Construction Management
Electrical Engineering
Interior Design
Landscape Architecture
Mechanical Engineering
Structural Engineering
Country of Study
United States
Scholarship Details
Intended Level of Study
Undergraduate
Vocational/Technical School
NAWIC Quad City Chapter #50 Scholarships Timeline
May 2023
Applications Opening Date
Applications open around May.
August 2023
Submission Deadline
The submission deadline is on August 26.
Scholarship Eligibility
To be eligible to apply, applicants must meet the following criteria.
Eligible Grade: Undergraduate
Maximum Age: Any
Required GPA: 2.75
Geographic Eligibility: Illinois, Iowa, Wisconsin
Gender: Any
Race/Ethnicity: Any
Application Requirements
Here's what you need to submits besides your application.
Grade transcript
Present Work Experiences
Essay
Standardized Test Scores
How to ace the NAWIC Quad City Chapter #50 Scholarships
1
Verify everything you must send
Students must submit their grade transcripts, a completed application form, and an up-to-date resume for consideration. Prepare these documents on time. The scholarship is clearly laid out and asks that no documents with spelling or grammar mistakes be submitted.
2
Attach a complete résumé
Your résumé must include academic background, work history, volunteer work, extracurricular activities, and clubs (if applicable), as well as three personal references (names, addresses, and phone numbers are required).
3
Write a good essay
Be specific and answer the questions the program asks you directly. You can express yourself but do not forget to answer the question clearly.
4
Be careful with the sending
Don't forget to double-check the email before sending the documents. You need to send your application, CV, and PDF versions of your essay responses.
How the NAWIC Quad City Chapter #50 Scholarships is Judged
The evaluation will take into account the student's responses to the essay questions, academic background, and interest in the field of construction.
Why We Love the NAWIC Quad City Chapter #50 Scholarships
You can choose a question
You can select a question from a list provided by the application when composing the essay. This is advantageous since you can select the one with which you are most at ease and with which you can communicate more effectively.
Your academic commitment is valued
Outstanding students are recognized with this scholarship. It doesn't take into account things like financial need, belonging to a minority group, or other specifics. The most crucial factors are your devotion and experience in the sector of your interest.
Supports the construction industry
Students, who are interested in careers in architecture, landscape architecture, interior design, civil, structural, mechanical, or electrical engineering, among others, are encouraged to pursue their goals using this financial incentive.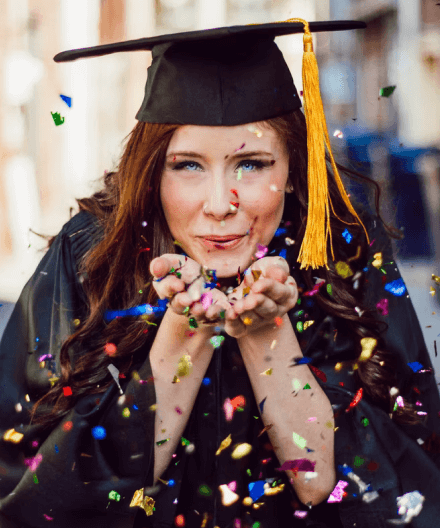 5 Facts About the NAWIC Quad City Chapter #50 Scholarships
Founded in 1953
Doris Efird and 15 other women who were looking for support created the National Association of Women in Construction (NAWIC) as Women in Construction of Fort Worth.
A non-profit group
They are a self-governing group that encourages and supports women working in disciplines related to building.
NAWIC members are ineligible
Students cannot be members of the NAWIC to apply.
The amount awarded as scholarships
The foundation has given out more than $182,000 in scholarships since it started its scholarship program.
Certification programs
The NAWIC also offers certification programs. Some of them are Construction Document Technician, Construction Bookkeeping Technician, and Construction Industry Technician.