My Alarm Center Student Scholarships
7/1/2023
Submission Deadline
Explore Similar Scholarships
College Major:
Location:
Grade Level:
My Alarm Center is a leading security and smart home automation service in the United States, serving both residential and small business customers. Since 2014, it has provided scholarships to students who are pursuing professions dedicated to keeping communities safer.
Students majoring in public safety, law enforcement, law, criminal justice, or a related subject are eligible to submit a security-related essay for a chance to earn a $1,000 award to help pay for college.
As the tagline, "You focus on your studies. We'll help with your tuition" powerfully says on its scholarship page, the corporation believes in giving back to individuals who assist make communities safe and secure, and proudly supports their work.
Key Information of My Alarm Center Student Scholarships
Study Details
Area of Study
Criminal Justice
Law
Law Enforcement
Public Safety
Country of Study
United States
Scholarship Details
Intended Level of Study
Undergraduate
My Alarm Center Student Scholarships Timeline
January 2023
Application Opening Date
Applications open on January 1.
July 2023
Submission Deadline
The submission deadline is on July 1.
Scholarship Eligibility
To be eligible to apply, applicants must meet the following criteria.
Eligible Grade: High School Senior – College Sophomore
Maximum Age: Any
Required GPA: Any
Geographic Eligibility: United States
Gender: Any
Race/Ethnicity: Any
Application Requirements
Here's what you need to submits besides your application.
How to ace the My Alarm Center Student Scholarships
1
Pick a topic that you're enthusiastic about
Let your personality and excitement shine through your writing by choosing a topic that interests you. If you pick a topic that bores you, your reader will most likely be bored as well! Don't forget a cover letter is required along with your essay and application form.
2
Follow the correct scholarship essay format
Your essay should be composed of 500-1000 words. The essay's formatting should be a double-spaced, 12-point font in a Word document with the file name format as "Lastname_Scholarship_Year". Have it reviewed by a mentor or instructor to avoid any unforeseen errors.
3
Proofread and ask for help
One great tip is to read your essay out loud to fish out those mistakes you might have overlooked. Another way is to request assistance from a family member or friend to provide you with a fresh perspective on your work and help you detect mistakes that you missed.
4
Use real-life examples
Show your reader how you've transformed as a result of your experiences rather than telling them about them. Almost every applicant will similarly respond to the essay prompt and your examples are your chance to make your essay stand out.
How the My Alarm Center Student Scholarships is Judged
Applications are assessed based on the quality of essays submitted and applicants' commitment to the community.
Why We Love the My Alarm Center Student Scholarships
You become part of distinguished alumni
Scholarship recipients get a once-in-a-lifetime opportunity to make a difference in the world. My Alarm Center Scholarship awardees are people who have a vision for making their communities safer.
Supports the next generation of security professionals
Higher education is frequently required, as an increasing number of law enforcement agencies need college credit or a degree to be considered for some positions. While some of these degrees can be rather expensive, scholarships like My Alarm Center help to make them more affordable.
It encourages self-reflection in candidates
If it weren't for the essay, applying for scholarships would be a breeze. Candidates are encouraged to build a case for themselves in the scholarship essay, demonstrating what they are most proud of in their lives and why they deserve to win.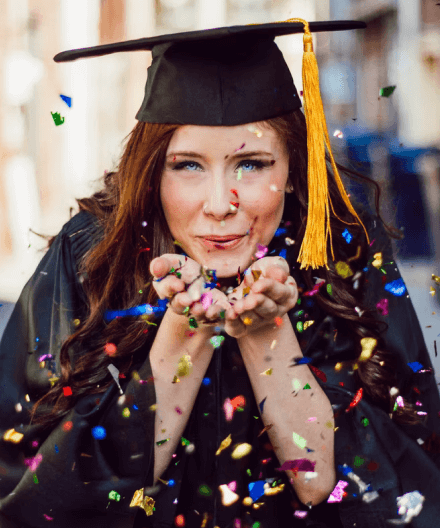 5 Facts About The My Alarm Center Scholarship
The scholarship awardees show great promise
Amy Kothari, president, and CEO of My Alarm Center was reported to have said that every year this program is offered, the caliber of applicants who want to pursue important careers in criminal justice makes her feel blown away.
Beneficiaries demonstrate competence in their respective fields
Edith Montanez is one of many recipients who, despite hailing from a tough neighborhood and serving in the profession for more than two decades, has a lifelong passion for her work.
Total number of awards may vary
In the 2020 scholarship competition, up to five winners were announced, and three applicants emerged as winners in 2021.
Serving law enforcement officials can be eligible
Kyle Bodenhorn, a Public Safety Leadership Program junior at Johns Hopkins University, won the first place $1,000 grant in the 2016 Scholarship contest to help him advance his law enforcement career.
The program covers a relatively broad spectrum
From veterans and active military to educators and members of non-profit organizations, to students making a difference through law enforcement, law, or a related career, the firm believes in giving back to those who do so much to keep neighborhoods safe and secure.