Montem Health and Wellness Scholarship
9/30/2022
Submission Deadline
A healthy lifestyle is a key component to living your best life and the habits formed early are the ones that tend to stick. Montem Outdoor Gear understands the importance of promoting a healthy lifestyle; staying active, eating well, and taking care of yourself.
To promote these fundamentals in students, Montem Outdoor Gear awards a $1,500 scholarship to students who are committed to living a healthy lifestyle. Students who are currently enrolled in high school, as an undergraduate or postgraduate student, or at a trade school may apply.
Write a 500-1,000 word essay exemplifying a healthy lifestyle while in school that can set you up for success once you graduate. The scholarship is open twice a year, in March and September.
Key Information of Montem Health and Wellness Scholarship
Study Details
Country of Study
United States
Scholarship Details
Intended Level of Study
High School
Undergraduate
Postgraduate
Vocational/Technical School
Montem Health and Wellness Scholarship Timeline
January 2022
Applications Open
Applications are open from the beginning of the year, with different deadlines for each award season.
March 31, 2022
First Submission Deadline
The first deadline is in March.
April 30, 2022
Award Announcement
The winners from the March deadline will be announced.
September 30, 2022
Second Submission Deadline
The second deadline is in September.
October 30, 2022
Award Announcement
The winners from the September deadline will be announced.
Scholarship Eligibility
To be eligible to apply, applicants must meet the following criteria.
Eligible Grade: High School Freshman – Postgraduate
Maximum Age: Any
Required GPA: Any
Geographic Eligibility: Any
Gender: Any
Race/Ethnicity:
Application Requirements
Here's what you need to submits besides your application.
How to ace the Montem Health and Wellness Scholarship
1
Be creative
Montem Outdoor Gear is looking for unique and creative content that will convince readers that you appreciate a healthy lifestyle. Have fun, be creative, and let your personality and passion come through.
2
Give great tips
While a creative approach is key it needs to be backed by substance. Be honest about your approach to staying healthy and think deeply about how your actions have contributed to your lifestyle. Where you can, provide concrete suggestions that others can replicate on their own fitness journeys.
3
Keep it simple and make a plan
Choosing what to write about is usually the biggest hurdle. Touching on too many different topics can dilute the impact of your submission and while it may seem like a lot, 1,000 words can fly by if you don't have a plan in place. Take some time before you write to decide exactly what you want to say and have a second person edit your entry critically before submitting.
4
Use the time you have
There are two submission dates in the year, which means you have plenty of time to complete your essay. Use this time to craft a well-written piece of writing.
How the Montem Health and Wellness Scholarship is Judged
Essays will be judged on how creative they were, the value of the information provided, and other criteria not disclosed by the judging panel. So ensure that you have an error-free essay.
Why We Love the Montem Health and Wellness Scholarship
It promotes a healthy lifestyle
It may seem obvious but the more people who live healthy lifestyles the better it is for all of us. This scholarship rewards students for their passion to keep healthy and we couldn't support that more.
Rewards students for creating good habits early
The stresses of being a student can often put healthfulness on the back burner. This scholarship incentivizes the creation of good habits now that will be easier to maintain later in life.
A myriad ways to be healthy
Whether you hike, bike, box, or swim, there are countless ways to keep healthy. Montem Outdoor Gear wants to hear about how you keep fit, the only prerequisite is a passion for living a healthy life.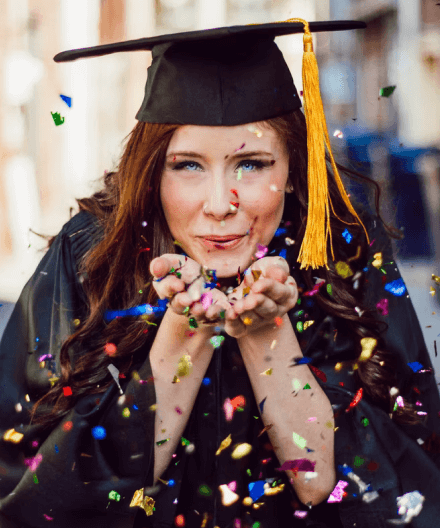 5 Facts About Montem Outdoor Gear
It began in an NYC apartment
Montem got its start in its founder's living room in New York City in 2016.
Those humble beginnings didn't last long
Montem quickly outgrew the apartment and now has a proper NYC headquarters.
Actual hikers test all their gear
Nothing leaves the building without going through testing from actual hikers, trekkers, and adventurers.
They are proudly customer supported
Montem takes pride in having never been kickstarted, incubated, or VC-funded.
They are more than just trekking poles
Though they started out seeking to create outstanding hiking poles, they have expanded to backpacks, hammocks, blankets, and more.