MIT THINK Scholars Program
1/1/2023
Submission Deadline
Explore Similar Scholarships
College Major:
Grade Level:
The goal of the MIT THINK Scholars Program is to promote science, engineering, mathematics, and technology. The organization mentors high school students and funds their project ideas. All high school students residing in the United States are eligible to apply.
Every year, six high school students receive a $1000 scholarship each. The program evaluates students on the quality of their research proposals in any technology, science, or engineering-related field.
The MIT THINK Scholars Program allows students to bring their ideas to life. Students receive funding and mentorship for their projects and get a chance to visit the MIT Campus free of charge. They will get to visit labs, present their research to the faculty and MIT students, and attend classes.
Key Information of MIT THINK Scholars Program
Study Details
Area of Study
Engineering
Country of Study
United States
Scholarship Details
Intended Level of Study
High School
MIT THINK Scholars Program Timeline
November 1, 2022
Application Open Date
Applications open online at the beginning of November on the organization's website.
January 1, 2023
Submission Deadline
Applicants must submit their research proposals by January 1
January 24, 2023
The Semi-finalists are Announced
After evaluation, semi-finalists are selected and interviewed.
January 31, 2023
Six MIT THINK Scholars Program are Announced
After evaluation, six winners are announced on January 31.
Scholarship Eligibility
To be eligible to apply, applicants must meet the following criteria.
Eligible Grade: High School Freshman – High School Senior
Maximum Age: Any
Required GPA: Any
Geographic Eligibility: Any
Gender: Any
Race/Ethnicity: Any
Application Requirements
Here's what you need to submits besides your application.
How to ace the MIT THINK Scholars Program
1
Follow the suggested format
Applicants need to carefully read the guidelines provided in the PDF file on the organization's website. The suggested format should be fully implemented.
2
Read the sample research proposal
The guidelines also contain a sample research proposal. Applicants should study this in depth to understand what the panel expects are looking for.
3
Review your research proposal
Use online tools to review your research proposal. These will help you discover issues, such as plagiarism, that could get your application disqualified.
4
Practice common interview questions
Semi-finalists to the MIT THINK Scholars Program go through a video interview. Applicants should research common scholarship interview questions and write down answers beforehand.
How the MIT THINK Scholars Program is Judged
Students are judged on the quality of their research proposals in any technology, science, or engineering-related field. The panel looks at how impactful and innovative the idea is, the clarity and feasibility of the research proposal, and how beneficial the THINK funding and mentorship will be for the project.
Why We Love the MIT THINK Scholars Program
Previous projects aren't part of the requirements
Applicants don't need to have a portfolio of completed projects to apply. The scholarship program targets students who have done extensive research on an idea and are looking for support and guidance.
Weekly meetings with the THINK team
Scholarship recipients get technical guidance and helpful resources weekly.
Scholarship winners attend MIT's tech symposium
Winners of the MIT THINK Scholars Program attend MIT's spring tech symposium and interact with key industry players.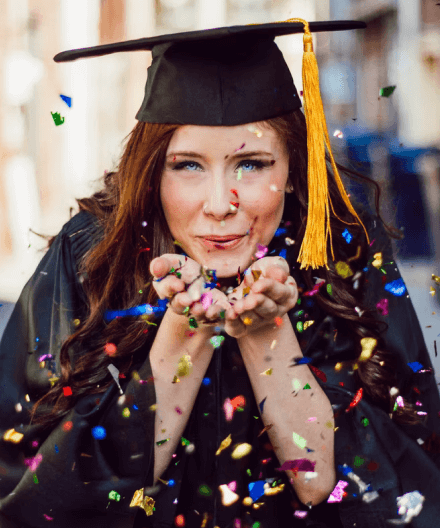 5 Facts
U.S. citizenship isn't a requirement
Students only have to be legally living in the U.S. to be eligible.
The scholarship is open to homeschooled students
Homeschooled students are eligible.
Undergraduate students run the program
MIT's undergraduate students are the panelists.
The scholarship program allows partners
Applicants can decide to work alone or with a partner.
Key industry players sponsor the scholarship program
DRW, Microsoft, AoPS, SOLIDWORKS, and JetBrains are the main sponsors of the scholarship.