Minority Fellowship Program for Mental Health Counselors Master's
12/15/2022
Submission Deadline
Explore Similar Scholarships
This program is made possible by a grant the Substance Abuse and Mental Health Services Administration (SAMHSA) gives to the National Board for Certified Counselors Foundation.
The NBCC MFP works to ensure that all Americans' behavioral health needs, regardless of language or culture, are satisfied, helping to lessen health inequalities and enhance overall community health and well-being.
The NBCC MFP strengthens the system that incorporates different people in counseling and boosts the number of counselors by proactively promoting and awarding fellowships to master's and doctoral counseling students.
Key Information of Minority Fellowship Program for Mental Health Counselors Master's
Study Details
Country of Study
United States
Scholarship Details
Intended Level of Study
Postgraduate
Minority Fellowship Program for Mental Health Counselors Master's Timeline
September 2022
Application Opening Date
Applications are open on September 22.
December 2022
Submission Deadline
The submission deadline is on December 15.
March 2023
Awards Announcement Date
Winners are announced in March.
Scholarship Eligibility
To be eligible to apply, applicants must meet the following criteria.
Eligible Grade: Graduate – Postgraduate
Maximum Age: Any
Required GPA: Any
Geographic Eligibility: United States
Gender: Any
Race/Ethnicity: Black, Hispanic, Pacific Islander
Application Requirements
Here's what you need to submits besides your application.
How to ace the Minority Fellowship Program for Mental Health Counselors Master's
1
Use the lists of acceptable documents
Be sure to use the lists of acceptable documents to verify which documents to provide. The list is to avoid you submitting the wrong documents, which will make your application incomplete and considered ineligible.
2
Demonstrate experience with minority groups
To be considered, demonstrate your knowledge of and experience working with one or more of the following groups: underprivileged minorities, children, adolescents, and geriatrics, minorities in rural and inner cities, minorities of people of color (including LGBTQIA2S+), or those who are military family members or veterans.
3
Commit to provide service to minority groups
The essence of the fellowship is to provide and improve mental health. Therefore, you must commit to teaching, administering, researching, and/or providing direct mental health services to minority and underserved populations to be awarded the fellowship.
4
Attach all supporting documentation online
Since the application is only available online, make sure you upload all supporting documents there instead of sending them. Your application won't be accepted without the essential documents.
How the Minority Fellowship Program for Mental Health Counselors Master's is Judged
Certifications grade transcripts, present work experiences, and personal statements are used to evaluate applicants. A significant portion of your overall score is based on your statement, which is a writing sample. Because of this, you must demonstrate your heart and enthusiasm by mentioning your interest in the fellowship, your identity as a professional or counselor, and your dedication to the mental health needs of one or more of the target populations.
Why We Love the Minority Fellowship Program for Mental Health Counselors Master's
It is open to underrepresented students
Applications are especially encouraged from African Americans, Asian Americans, Hispanics/Latinos, Native Americans, Native Hawaiians, and Pacific Islanders.
The fellowship covers non-monetary benefits
The fellowship covers fully paid travel expenses to participate in program-related training.
It awards more than one awardee
Unlike other scholarships or fellowships, the fellowship program awards up to 20 successful applicants.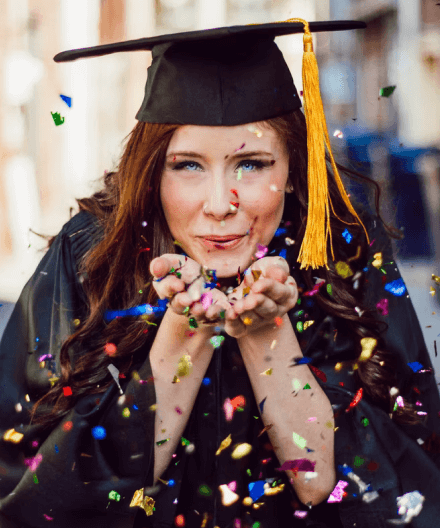 5 Facts About Minority Fellowship Program for Mental Health Counselors
Geographic eligibility is the United States
The candidate must be an American citizen or a lawful permanent resident.
Directorate qualification in related field is disallowed
Applicants must not already hold a doctorate in a discipline related to behavioral health.
Other federal funds beneficiaries are not accepted
Applicants must not receive any other federal funds (except for federal loans, work-study, or employment).
Academic status must show full enrollment
The applicant must be enrolled full-time and in good standing in a doctoral-level counseling program that has been granted accreditation by CACREP.
There is a certification requirement
Candidates must currently hold the National Certified Counselor (NCC) certificate and be board certified.