Minnesota Masonic Charities Signature Scholarship
2/15/2023
Submission Deadline
Explore Similar Scholarships
Location:
Grade Level:
Minnesota Masonic Charities (MMC) is committed to promoting greater levels of philanthropy, particularly for the people of Minnesota. Through its Signature Scholarship program, it seeks to support students in their efforts to pursue post-secondary education.
MMC will award $6,000 scholarships to six undeniably exceptional Minnesota high school seniors or graduates, each. To be eligible to apply, students must have an unweighted GPA of at least 3.9, an ACT score of at least 29, and must be enrolled in or planning to enroll in a four-year college or university.
MMC is also looking for students who demonstrate commitment to their chosen field and community, leadership skills, and well-roundedness.
Key Information of Minnesota Masonic Charities Signature Scholarship
Study Details
Country of Study
United States
Scholarship Details
Intended Level of Study
Undergraduate
Minnesota Masonic Charities Signature Scholarship Timeline
January 2023
Application Opening Date
Applications open on January 1.
February 2023
Submission Deadline
The submission deadline is on February 15.
Scholarship Eligibility
To be eligible to apply, applicants must meet the following criteria.
Eligible Grade: High School Senior – High School Graduate
Maximum Age: Any
Required GPA: 3.9
Geographic Eligibility: Minnesota
Gender: Any
Race/Ethnicity: Any
Application Requirements
Here's what you need to submits besides your application.
Grade transcript
Essay
Recommendation letters
Standardized Test Scores
How to ace the Minnesota Masonic Charities Signature Scholarship
1
Don't procrastinate
You have quite a number of documents to gather for this application, so make sure you get started on those from the jump. Contact whoever you need to for your transcript and recommendation letters, and regularly remind them to deliver, so you don't miss the deadline.
2
Choose your recommenders wisely
You're required to turn in two recommendation letters, one from a teacher, and the other from a coach, organization advisor, or community leader. Make sure you choose people who know you well enough and can sufficiently speak to attributes that qualify you for the scholarship. They should also be people you trust to deliver on time.
3
Don't just focus on academics
Be an active member of your school or community, by partaking in extracurricular activities and community service, taking on leadership positions, and even work experience. The application requires that you dazzle the scholarship committee with your extracurricular achievements as well.
4
Proofread your essay
Go through your essay multiple times so you can get rid of any spelling or typing errors. A shabby essay might instantly disqualify you.
How the Minnesota Masonic Charities Signature Scholarship is Judged
The selection committee will assess students based on their demonstrated good character, involvement in school and community, and clarity of thought concerning their educational goals.
Why We Love the Minnesota Masonic Charities Signature Scholarship
It's renewable
The scholarship may be renewed for up to three additional years, making a total possible award of $24,000. Renewal applications run from June 1 to June 30.
It applies to any program
The scholarship fund can be used for any program of the scholar's choice, provided it is at a four-year university or college program anywhere across the U.S.
It's open to homeschooled students
Homeschool students can apply for the scholarship as long as they meet all the eligibility requirements. The program seeks to support exceptional students in any discipline to earn their undergraduate degrees.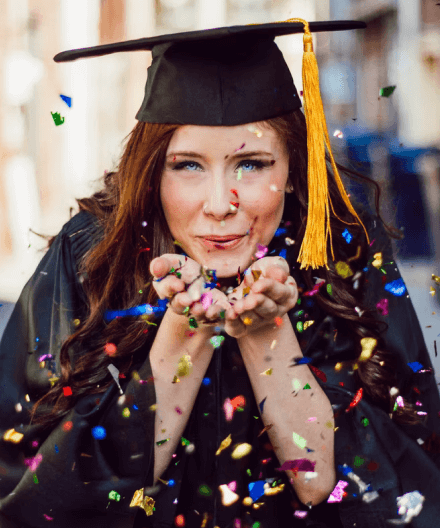 5 Facts About Minnesota Masonic Charities Signature Scholarship
It has grown over the years
The award amount has increased from $5,000 to $6,000, and may still grow in the future.
High school transcripts required
Applicants must submit their high school transcripts and ACT scores.
U.S. citizenship or permanent residency is required
Only U.S. citizens or permanent residents are eligible to apply for the scholarship.
You can't apply for multiple MMC scholarships
The organization only allows each student to apply for one of its scholarships at a time.
MMC donates over $6 million annually
The organization provides over $6 million in grants, scholarships, and missions annually.