Michael Jackson Scholarship
10/27/2023
Submission Deadline
Explore Similar Scholarships
College Major:
Location:
Grade Level:
The Michael Jackson Scholarship was created to support undergraduate and graduate students attending UNCF member schools. The scholarship is open to all college students in the U.S pursuing a degree in performing arts and communication.
Annually, the scholarship program awards up to $4,000 to deserving students depending on their financial need. The scholarship evaluates applicants on academics, majors, and financial need. The scholarship funds can be used at the recipient's discretion.
The Michael Jackson Scholarship aims to help undergraduate and graduate students complete their degrees by offering them financial assistance. UNCF has a wide alumni network that will enable students to launch successful careers. Applicants must provide their grade transcripts, FAFSA forms, recommendation letters, and essays along with their applications.
Key Information of Michael Jackson Scholarship
Study Details
Area of Study
Arts
Communications
Performing Arts
Country of Study
United States
Specific Schools
UNCF Affiliated
Scholarship Details
Intended Level of Study
Undergraduate
Postgraduate
Michael Jackson Scholarship Timeline
September 2023
Application Opening Date
Applications open on September 14.
October 2023
Submission Deadline
The submission deadline is on October 27.
Scholarship Eligibility
To be eligible to apply, applicants must meet the following criteria.
Eligible Grade: Undergraduate – Postgraduate
Maximum Age: Any
Required GPA: 3
Geographic Eligibility: United States
Gender: Any
Race/Ethnicity: Any
Application Requirements
Here's what you need to submits besides your application.
Grade transcript
Essay
Recommendation letters
How to ace the Michael Jackson Scholarship
1
Start the application process right away
You should start the application process as soon as possible. This will allow you enough time to acquire all necessary documents, contact your referees or recommenders, complete all forms and work on your personal statement. Have everything organized and planned to avoid any last-minute complications.
2
Personal statement objective and review
Your essay is your voice and the complete picture of your character, ambitions, and abilities. Answer the required questions carefully and make your piece concise and interesting, capturing your pursuit of your degree of choice. Tell the judges your story and what you hope to achieve. Stay focused and get a second or third eye review from your mentor or instructor.
3
Choice of references and early notifications
Your references or recommenders must be those who know you well enough to be willing to speak to your abilities and demonstrate why you make the perfect candidate for this scholarship. So, choose them wisely. Also, contact them and send them the required forms very early on to allow them enough time to complete them.
4
Keep your grades up
This scholarship program is very competitive. It is merit-based therefore only those with a GPA of 3.0 or higher have better chances of winning. So work hard on keeping your grades up and maintaining your GPA. Grades will be an indicator of how dedicated and serious you are.
How the Michael Jackson Scholarship is Judged
The scholarship judges applicants on academics, references, and financial need. They must also submit an essay describing the community they grew up in and their family dynamics, and how that influenced their choice of school.
Why We Love the Michael Jackson Scholarship
No discrimination
The program is open to all U.S. citizens and residents as long as they meet the scholarship requirements. It supports equality and has no discrimination against gender, race, ethnicity, religion, etc.
An annual scholarship
This scholarship program is an annual program; therefore, you can always reapply every year if you don't win. The higher the grades, the better your chances of winning. The program favors those with academic excellence despite financial struggles. So work hard to achieve your academic and career goals.
It supports all high education levels
The scholarship program financially supports all those majoring in performing arts and communication to enable them to complete their degrees and pursue their aspiring careers. It aims to lessen the financial burden and decrease college dropouts resulting from such strain.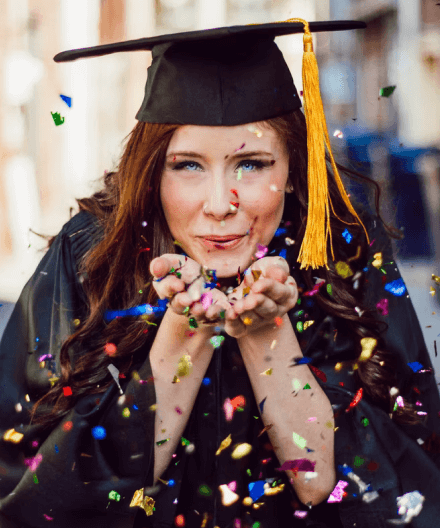 5 Facts About Michael Jackson Scholarship
The scholarship amount depends on financial need
The maximum amount a student can get is $4,000 and is dependent on the level of need.
The scholarship applies to UNCF member schools
UNCF has 37 HBCU (Historically Black Colleges and Universities) members.
The scholarship is not renewable
The Michael Jackson Scholarship is a one-time opportunity. However, past recipients can reapply.
UNCF relies on donations
The organization relies on donations from the general public, businesses, and organizations to fund its scholarship programs.
UNCF was established in 1944
The organization has been fighting for equal access to a college education for 78 years.