Kona Hawaiian Civic Club Scholarship
4/30/2023
Submission Deadline
Explore Similar Scholarships
The Kona Hawaiian Civic Club (KHCC) established its scholarship program to foster representation of students of Hawaiian ancestry at the post-secondary education level. KHCC seeks to inspire academic achievement and consequently improve the social and economic welfare of students in the community.
The annual Kona Hawaiian Civic Club Scholarship is open to high school graduating seniors, undergraduate, and graduate students at post-secondary institutions who are both residents of Hawaii and of Hawaiian descent. The scholarship amount and number of awardees vary every year, depending on the availability of funds.
Applicants should be studying Hawaiian studies or related fields with a focus on the promotion and perpetuation of Native Hawaiian attitudes and values. Applicants should have achieved a GPA of at least 2.5 from their high schools and maintained a GPA of at least 3.0 at their current post-secondary institutions.
Key Information of Kona Hawaiian Civic Club Scholarship
Study Details
Area of Study
Hawaiian Studies
Country of Study
United States
Scholarship Details
Intended Level of Study
Undergraduate
Postgraduate
Vocational/Technical School
Kona Hawaiian Civic Club Scholarship Timeline
January 2023
Application Opening Date
Applications open on January 2.
April 2023
Submission deadline
The submission deadline is on April 30.
September 2023
Awards Announcement and Disbursement
Winners are announced and awards are disbursed in September.
Scholarship Eligibility
To be eligible to apply, applicants must meet the following criteria.
Eligible Grade: College Freshman – Undergraduate
Maximum Age: Any
Required GPA: 2.5
Geographic Eligibility: Hawaii
Gender: Any
Race/Ethnicity: Native Hawaiian
Application Requirements
Here's what you need to submits besides your application.
School Verification
Essay
Short Answers
Recommendation letters
Grade transcript
How to ace the Kona Hawaiian Civic Club Scholarship
1
Choose the right recommenders
Your two recommendation letters should be written by teachers, counselors, ministers, and/or employers who actually know you. If they don't actually have relationships with you, they will not be able to speak about who you are as a student and as a person.
2
Make your personal statement personal
This is the main part of the scholarship where the selection committee gets to connect to your story. Avoid abstractions and write the statement in a way that is true to you. Don't be afraid to be vulnerable.
3
Review your application
Go through your entire application to ensure you've provided all the required information and accurately answered all the questions. Missing documents will result in instant disqualification. Also, perform grammar checks before submitting.
4
Prepare for your interview
Do not wing that interview! Practice what you're going to say and how you're going to say it beforehand. You could ask a trusted friend or family member to act like the scholarship committee and run through potential questions with you.
How the Kona Hawaiian Civic Club Scholarship is Judged
The scholarship committee assesses candidates with respect to their demonstrated academic and non-academic achievements, passion for their chosen career paths, financial need, and commitment to serving their communities and preserving Hawaiian culture. Attention to detail, timeliness, and quality of presentation will also be considered. Candidates will be interviewed by the scholarship committee after applications are submitted.
Why We Love the Kona Hawaiian Civic Club Scholarship
Previous scholars can re-apply
The scholarship is not automatically renewable; however, previous recipients can re-apply year after year if they wish to receive continued funding. Such students will not be required to submit new personal statements but must provide a one-page update of their progress and their accomplishments.
Recipients are celebrated
The scholarship awards are presented to recipients at a general membership meeting, which is held on the first Thursday of every month. This is also a great opportunity for recipients to build their network within the community.
Open to community and vocational college students
Students, who are enrolled in two-year community colleges or vocational schools, are also eligible to apply for the scholarship.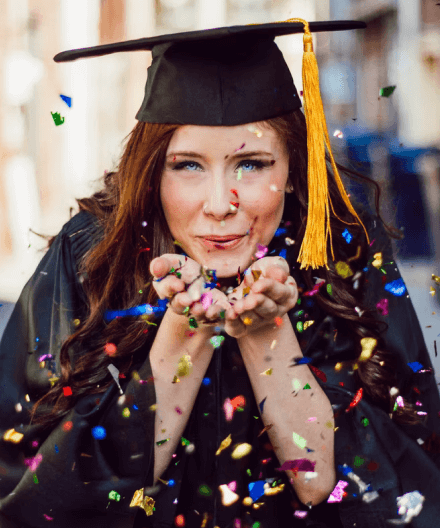 5 Facts About Kona Hawaiian Civic Club Scholarship
Priority is given to KHCC members
KHCC members (in good standing) and their relatives are given priority in scholarship considerations.
Residents of West Hawaii are given preference
Preference is given to applicants who are residents of West Hawaii.
Payment is made directly to the institution
Scholarship checks are mailed to the recipients' institutions, to be used for fees, books, and any other education expenses.
Applicants must participate in KHCC functions
Applicants - not just recipients- will be required to participate in at least two Kona Hawaiian Civic Club functions.
KHCC is over 50 years old
The club was first organized in February 1952.