Kaplan Group Business Scholarship
8/15/2023
Submission Deadline
Explore Similar Scholarships
College Major:
Location:
Grade Level:
The Kaplan Group is a commercial collection agency that specializes in debt collection of large, viable B2B claims. They launched the Kaplan Group Business Scholarship in 2014. The scholarship introduces students to opportunities in commercial debt collection and credit management.
The scholarship awards $1,000 to one undergraduate or graduate student annually. The scholarship is open to students undertaking an MBA, law, entrepreneurship, management, finance, business administration, economics, or accounting program. Both undergraduate and postgraduate students can apply.
Applicants are to submit a 600-word essay. A minimum GPA of 2.5 is required to be eligible. Winning essays are posted on the Kaplan Group Website.
Key Information of Kaplan Group Business Scholarship
Study Details
Area of Study
Accounting
Business
Business Administration
Economics
Entrepreneurship
Finance
Law
Management
Country of Study
United States
Scholarship Details
Intended Level of Study
Undergraduate
Postgraduate
Kaplan Group Business Scholarship Timeline
April 2023
Application Opening Date
The application opens on April 15.
August 2023
Submission Deadline
The submission deadline is on August 15.
September 2023
Award Announcement Date
The winner is announced in September.
Scholarship Eligibility
To be eligible to apply, applicants must meet the following criteria.
Eligible Grade: College Freshman – Graduate
Maximum Age: Any
Required GPA: 2.5
Geographic Eligibility: United States
Gender: Any
Race/Ethnicity: Any
Application Requirements
Here's what you need to submits besides your application.
How to ace the Kaplan Group Business Scholarship
1
Do a little research
Some essays need you to brush up on some technical skills. A little research will help get your skills in shape and enable you to better address the essay question. You may also need to fish out some documents you may have worked with in the past based on the essay prompt.
2
Brainstorm a few ideas
You'll need to come up with a few ideas or scenarios that seem to be a good fit for the essay. Creating a pool of ideas will help you assess the strengths and weaknesses of each. You can then choose the most suitable one and perhaps see if you can integrate some of the strengths from the ideas you eliminated.
3
Write a winning essay
Create an essay outline for the winning idea that includes what you'll discuss in each paragraph. Proceed to write the essay and check it for coherence, clarity, fluency, and conciseness. Make sure to keep it within the 600-word limit. Include a title page too.
4
Review the essay
Writing the essay is just the first step. You will need to review it at least thrice. Schedule reviewing sessions at least four days apart. Each time, you'll be looking at the essay with fresh eyes and find a way to make your essay even better. You'll be surprised at the difference between your first draft and the final essay.
How the Kaplan Group Business Scholarship is Judged
Essays are judged based on how well they answer the essay prompts. Judges look out for creativity, critical thinking, and analytical skills. Academic achievement is also considered.
Why We Love the Kaplan Group Business Scholarship
You choose the essay you'll write
Three essay options are available for applicants to choose from. This program's requirements are quite easy to achieve, which makes it a good opportunity to win this award and complete your degree.
They offer some learning resources
Some resources have been provided to help you better answer the essay questions. The program seeks students who are eager to continue their education and earn their degrees.
Eligible students from all universities can apply
Students from any university, who meet the eligibility criteria, can apply for the scholarship. The program is open to all students from specified fields.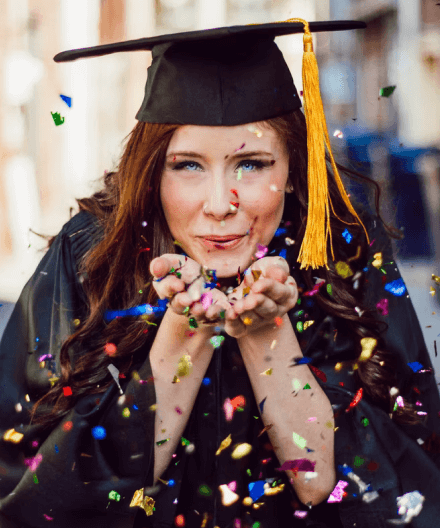 5 Facts About Debt
High-interest debts should be paid first
High-interest debts should be prioritized. Credit cards have some of the highest interest rates.
Debt consolidation reduces interest rates
Consolidating credit card debt reduces the interest rate giving you lower monthly payments.
Eliminating credit cards can help regulate spending
Credit cards entice us to spend more and accumulate debt. Reducing the number of your credit cards will help control your spending.
Diversify your emergency accounts
Have an emergency account for each potential emergency such as a medical bill or flat tire.
Many Americans have medical debt
The high cost of medical care makes many Americans go into debt despite having medical insurance.