Jack and Jill of America Foundation Scholarship
5/11/2023
Submission Deadline
Explore Similar Scholarships
Location:
Demographic:
Grade Level:
One of the key missions of the Jack and Jill of America Foundation is to address the issues surrounding African American families.
To do this, they have implemented this scholarship to sponsor high-achieving African American high school students who require financial aid to achieve their academic dreams.
This year, $2500 will be awarded to the successful applicant(s). The amount can be used to cover any academic expenses incurred in their study experience. Applicants have to have done at least 60 hours of community service.
Key Information of Jack and Jill of America Foundation Scholarship
Study Details
Country of Study
United States
Scholarship Details
Intended Level of Study
Undergraduate
Jack and Jill of America Foundation Scholarship Timeline
March 16, 2023
Application Opening Date
Applications open in March every year.
May 11, 2023
Submission Deadline
The deadline for applications is in May.
Scholarship Eligibility
To be eligible to apply, applicants must meet the following criteria.
Eligible Grade: High School Senior – College Freshman
Maximum Age: Any
Required GPA: 3
Geographic Eligibility: United States
Gender: Any
Race/Ethnicity: Black
Application Requirements
Here's what you need to submits besides your application.
How to ace the Jack and Jill of America Foundation Scholarship
1
Put in some community service hours
To stand a chance for this scholarship, you must have put in up to 60 hours in community service activities. This will be shown in your community service verification form. You have until the submission deadline to put in the required hours.
2
Emphasize your need for financial aid
This scholarship helps accommodate students who cannot fund their way through school due to their financial situation. If you require sponsorship to study at a higher institution, you need to complete a Free Application for Federal Student Aid (FAFSA).
3
Show that you're a high achiever
Are you driven by a passion for something out of the ordinary? Do you go to bed at night worrying if you'll be able to achieve your goals? All these should be in your essay. Show the foundation a side of you that people would love to support.
4
Showcase your leadership qualities
Another mission of the foundation is to develop future leaders. If you've enrolled in noteworthy leadership positions, describe them in your application essay.
How the Jack and Jill of America Foundation Scholarship is Judged
You'll be judged based on the eligibility requirements and the quality of your application requirements. The application requirements include an academic transcript, an essay, and a community service verification form.
Why We Love the Jack and Jill of America Foundation Scholarship
A scholarship that closes the gap
A study focused on Los Angeles has conclusively proven the link between poverty and the achievement gap in the country. As African Americans make up 25.8% of people living in poverty in the U.S, scholarships like this can help give African American students a fighting chance to improve in their studies.
Not for tuition only
The scholarship award is not restricted to only your tuition. You can use it to cover fees such as your living expenses, books, and other required fees.
Possibility for renewal
You may receive a renewal for this scholarship. You will be eligible for renewals from your sophomore year through to your senior year.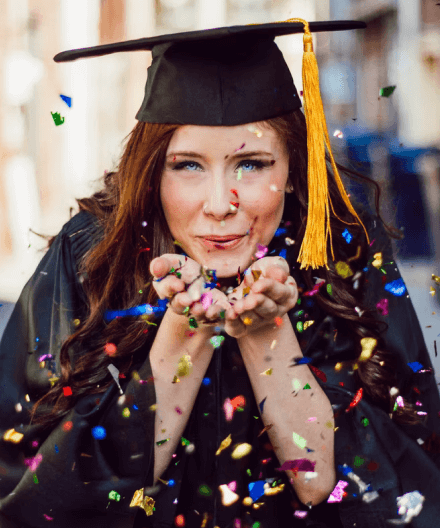 5 Facts about the Jack and Jill of America Foundation Scholarship
The foundation was established in 1938
The foundation was founded more than 80 years ago by a group of women who sought to use philanthropy as a means of developing their community.
Making an impact in the community
Since its inception, more than 1,200 students have received funds to help them achieve their academic goals and lifelong dreams.
They have noteworthy partnerships
This award program exists because of the partnership between the United Negro College Fund and the Jack and Jill of America Foundation. The former is a nonprofit organization that raises funds to help send students to school.
Not for international students
As emphasized, this scholarship is only for U.S citizens and permanent U.S residents who plan to enroll in a tertiary institution.
Not inclusive to members
This scholarship award program is not intended for the dependent relatives of members of the Jack and Jill of America Foundation.