Jack and Jill – Jacqueline Moore Bowles Scholarship
5/11/2023
Submission Deadline
Explore Similar Scholarships
The scholarship award is one of the multiple partnerships between the Jack and Jill of America Foundation and the UNCF. They aim to support African American college students.
Each year, African American students are selected and awarded the $2,500 fund which they can use to offset any educational expenses they might incur during their stay.
The Jack and Jill – Jacqueline Moore Bowles Scholarship is available to college freshmen, sophomores, and juniors. Students need to be majoring in communications.
Key Information of Jack and Jill – Jacqueline Moore Bowles Scholarship
Study Details
Area of Study
Communications
Country of Study
United States
Scholarship Details
Intended Level of Study
Undergraduate
Jack and Jill – Jacqueline Moore Bowles Scholarship Timeline
March 16, 2023
Application Opening Date
Applications for the scholarship open in March.
May 11, 2023
Submission Deadline
Applications must be submitted in May.
Scholarship Eligibility
To be eligible to apply, applicants must meet the following criteria.
Eligible Grade: College Sophomore – College Junior
Maximum Age: Any
Required GPA: 3
Geographic Eligibility: United States
Gender: Any
Race/Ethnicity: Black
Application Requirements
Here's what you need to submits besides your application.
How to ace the Jack and Jill – Jacqueline Moore Bowles Scholarship
1
Demonstrate unmet financial needs
To be eligible for this scholarship, you need to show that you're unable to meet the school's financial expectations. You can show this by completing a Free Application for Federal Student aid (FAFSA) which will be verified by your institution.
2
Provide proof of community service
One of the documents you'll submit is a community service verification form which shows that you've been participating in various voluntary community service activities. The time frame is between June and the deadline in May.
3
Get creative with your essay
Make your essay stand out from the crowd. Don't leave out things about yourself that tower above all others; your dreams, expectations, goals, and aspirations. Your essay should be easy to read and should be well arranged. Have one of your trusted instructors look at your drafts when you're done.
4
Maintain your grade point average
The minimum GPA for this scholarship is 3.0. If your records are up to or above this, it will be wise for you not to slack in your studies to remain relevant in the eyes of the foundation during the selection process.
How the Jack and Jill – Jacqueline Moore Bowles Scholarship is Judged
You'll have a chance at the award if your academic records, volunteer work, leadership, and communication skills meet the board's expectations.
Why We Love the Jack and Jill – Jacqueline Moore Bowles Scholarship
Aid for a minority group
African American students are among the ethnic groups with the lowest achievement gap in the country. The Jack and Jill of America Foundation in collaboration with other non-profit organizations, fight to reduce the gap in low-income African American families by providing funds and other developmental programs for students.
Financial aid for students
Scholarships like this help give students a chance to focus on their studies without worrying a lot about finances.
The award is not only for tuition
Winning this award will enable you to take care of your living expenses and any other expenses you must incur in the fulfillment of your course requirements.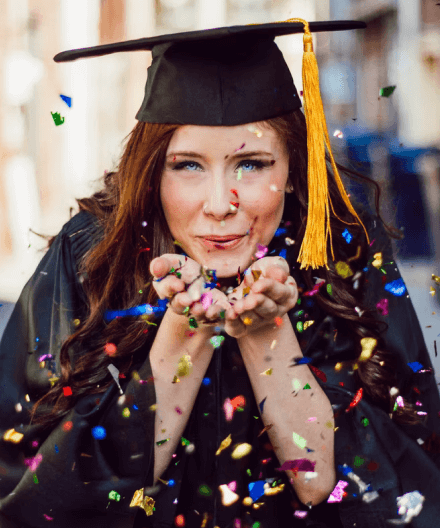 5 Facts about the Jack and Jill – Jacqueline Moore Bowles Scholarship
Area of study
This scholarship program is only for students who are currently pursuing their interests in the area of communication.
Must be based in the U.S.
The Jack and Jill – Jacqueline Moore Bowles Scholarship is only available to students who are either citizens of the U.S. or permanent residents.
It's only for four-year courses
This scholarship program is for courses in communication that have a four-year study period.
For full-time students only
This scholarship award is only intended for students enrolled in full–time courses in U.S accredited schools. Part-time students should not apply.
No waiver for community service hour requirements
A major requirement for this scholarship is 60 hours' worth of voluntary activities for your community. If you've not yet done the required number of hours, you can use the rest of the month to put in some work.