Iranian-American Scholarship
$1,000–$3,000
Award Amount
6/4/2023
Submission Deadline
Explore Similar Scholarships
Location:
Demographic:
Grade Level:
The Iranian-American Scholarship Fund is a volunteer-administered, non-profit organization that was led by a small group of philanthropic personnel to assist full-time students of Iranian heritage who demonstrate academic excellence and commitment to community service.
The fund awards outstanding Iranian-American students $1,000 to $3,000 every year, allowing them to study and complete the degree of their choice in college.
Only undergraduates and postgraduates of Iranian heritage are allowed to apply for this scholarship. Besides showcasing academic excellence, applicants also need to demonstrate financial need and must apply for the Free Application for Federal Student Aid (FAFSA).
Key Information of Iranian-American Scholarship
Study Details
Country of Study
United States
Scholarship Details
Intended Level of Study
Undergraduate
Postgraduate
Award Amount
$1,000–$3,000
Iranian-American Scholarship Timeline
January 2023
Application Opening Date
Applications open in early January.
June 4, 2023
Application Closing Date
Application submissions will no longer be accepted from this date.
Scholarship Eligibility
To be eligible to apply, applicants must meet the following criteria.
Eligible Grade: Undergraduate – Postgraduate
Maximum Age: Any
Required GPA: 3.5
Geographic Eligibility: Georgia
Gender: Any
Race/Ethnicity: Iranian
Application Requirements
Here's what you need to submits besides your application.
Essay
Recommendation letters
Grade transcript
Financial Information
How to ace the Iranian-American Scholarship
1
Research the essay topic
Make sure to research the essay topic and also stick to it, don't deviate too much from the topic provided.
2
Maintain your grades
The scholarship requires a minimum GPA of 3.5. Make sure to maintain or stay above the required grade to increase your chance of winning.
3
Submit all required documents
Incomplete applications will not be considered for the scholarship. Ensure to submit all necessary information and documents.
4
Contribute to the community
Records of helping out the community can boost the chances of winning the scholarship.
How the Iranian-American Scholarship is Judged
Applicants are judged based on academic achievement, financial need, and contribution to society and the essays will be assessed based on their uniqueness and creativity.
Why We Love the Iranian-American Scholarship
Easy application process
All you have to do is Sign up, fill in your required details and submit. Easy!
Need for financial assistance is considered
The selection of a winner is also based on financial need.
No specific field of study
Applicants don't have to study a specific course to participate in this scholarship.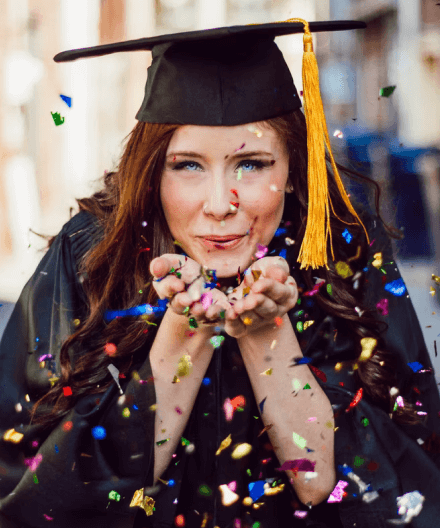 5 Facts About the Iranian-American Scholarship Fund
Celebration of Events
The IASF celebrates several events such as anniversaries, fashion shows, and many more.
They have awarded 369 scholarships
Over the years, IASF has awarded 369 and raised $750,000 for students,
You can donate to the good cause of the IASF
You can make your tax-deductible donation to the Iranian American Scholarship Fund and support a student today.
Candidates can reapply
IASF gives the chance for reapplication for applicants who didn't win.
Open to applicants that reside in U.S.
U.S residents of established Iranian heritage enrolled in accredited institutions get to participate in the scholarship.