Interfaith Youth Core Scholarship
7/1/2022
Submission Deadline
The Hispanic Association of Colleges and Universities (HACU) was created to aid Hispanic students who are pursuing higher education. They intend to help create a more diverse and equal society, and with that in mind, they created the Interfaith Youth Core and along with it, the Interfaith Youth Core Scholarship.
This scholarship is choosing 10 students who are interested in Interfaith groups to award scholarships of $500 each. They are looking for sophomores, juniors, or graduate students, from any area of study.
To apply, you will need to write an essay and hand in some financial information about yourself. It is also required that you complete one of the two playlists available on their website. Their goal is to deepen your knowledge of interfaith groups before being awarded the scholarship.
Key Information of Interfaith Youth Core Scholarship
Study Details
Country of Study
United States
Scholarship Details
Intended Level of Study
Undergraduate
Postgraduate
Interfaith Youth Core Scholarship Timeline
January 1, 2022
Application Start Date
Applicants may start submitting their applications from this date.
July 1 2022
Application Deadline
This is the last day to apply for this scholarship.
August 2022
Results
The winning students will be published on the HACU website.
Scholarship Eligibility
To be eligible to apply, applicants must meet the following criteria.
Eligible Grade: College Sophomore – Postgraduate
Maximum Age: Any
Required GPA: Any
Geographic Eligibility: United States
Gender: Any
Race/Ethnicity: Hispanic
Application Requirements
Here's what you need to submits besides your application.
Essay
Financial Information
How to ace the Interfaith Youth Core Scholarship
1
Choose the best playlist
There are two playlists to choose from. Choose the one which best fits your description.
2
Do the activities carefully
The playlist includes some activities, which are there to help you get to know more about the subject.
3
Do research on interfaith work
Why not try to get to know more about the subject on your own? It might help you with the application process!
4
Fill out the survey
There is a survey available on the playlist website, make sure you remember to fill it out.
How the Interfaith Youth Core Scholarship is Judged
The awarding institution is looking for students who are interested in interfaith, but not necessarily students of the subject. You'll have to write an essay and give some financial information. You will also be asked to fill out a form and complete a playlist.
Why We Love the Interfaith Youth Core Scholarship
Full or part-time
There is no obligation to be a full-time college student.
Any major accepted
You can be majoring in any field to apply.
US citizens and residents
Applications are open for citizens or legal residents, which means that foreigners are welcome!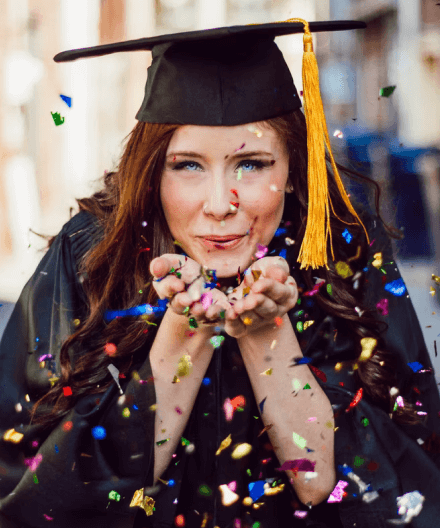 5 Facts About the HACU
Other scholarships
There are other scholarships available on the HACU website.
Associated colleges and universities
Associated colleges and universities are all over the U.S., Spain, and Latin America.
They've been around since 1986
HACU has existed since 1986.
HSIs representation
This is the only national educational association that represents Hispanic-Serving Institutions.
Holds an annual conference
The association holds a conference every year for the universities.