Intel Scholarship Program
$5,000–$10,000
Award Amount
5/31/2023
Submission Deadline
Explore Similar Scholarships
Stemming from a collaborative partnership with the United Negro College Fund (UNCF), the Intel Corporation established the scholarship program to help STEM students establish great careers by pursuing further studies. The scholarship is open to only U.S. citizens in undergraduate and graduate studies.
Every year the Intel Corporation provides college scholarships worth over $2 million to hundreds of Native Americans, African Americans, Latinx, women, and veteran STEM students across the U.S. The application process is very rigorous and the evaluation is based on academic excellence, community service, and leadership capabilities. Every year, undergraduate students receive up to $5, 000 while graduate students receive up to $10, 000 to help pay for their college education.
The Intel Scholars Program brings in a strong community of go-getters and highly skilled students in the STEM field who end up building excellent careers. The scholars take advantage of the rich fellowship and diversity in the community to chart a great future ahead. A number of the scholars end up being absorbed by the Intel Corporation to spearhead groundbreaking technologies for the company.
Key Information of Intel Scholarship Program
Study Details
Area of Study
Chemical Engineering
Chemistry
Computer Engineering
Computer Information Systems
Computer Science
Electrical Engineering
Engineering
Mechanical Engineering
Neuroscience
Physics
Software Engineering
Country of Study
United States
Scholarship Details
Intended Level of Study
Undergraduate
Postgraduate
Doctorate
Award Amount
$5,000–$10,000
Intel Scholarship Program Timeline
March 21, 2023
Application Opening Date
Applications usually open between mid-March and April of every year.
May 31, 2023
Submission Deadline
The submission deadline is usually at the end of May.
August 2023
Award Announcement Date
Award recipients will be contacted by Intel Corporation at the start of fall.
Scholarship Eligibility
To be eligible to apply, applicants must meet the following criteria.
Eligible Grade: College Junior – Doctorate
Maximum Age: Any
Required GPA: 3
Geographic Eligibility: United States
Gender: Any
Race/Ethnicity: Black
Application Requirements
Here's what you need to submits besides your application.
How to ace the Intel Scholarship Program
1
Carefully select a great recommender
For your application, make sure to select the person who knows your academic capabilities for recommendation. You only require one recommendation and it is one of the most important parts of the application process, therefore choose only the best person for this.
2
Emphasize your service and leadership skills
The essay is the perfect opportunity for you to give details of your involvement in community service work, proactive leadership skills, and the undeniable impact your efforts have borne in your society. Since the essay has a word limit, carefully select the best experiences to highlight in your essay.
3
Reach out to past winners
The Intel Scholars program has been existent for more than a decade now with tens of thousands of scholars. Reaching out to any of them will give you more insights on how to win the scholarship.
4
Use most recent resume and transcripts
Standing out in your application will demand that you show exceptionalism in education and work experience. Using the most recent transcripts and work experience will give you an edge over other applicants, showing your best performance.
How the Intel Scholarship Program is Judged
Applications are evaluated on academics, work experience, and their leadership skills. Successful applicants have common attributes such as their excellent academic records, strong leadership, and a commitment to serve their community.
Why We Love the Intel Scholarship Program
Scholarship offers access to Intel mentors
Scholarship recipients have the wonderful opportunity of being groomed by industry experts at Intel Corporation. Intel has the best workforce in the STEM field, this makes the scholarship very unique.
The scholarship offers non-academic support
Apart from financial and technical mentorship, the scholars get to enjoy a unique cultural exchange program at Intel that promises to shape the scholars holistically and maintain a work-life balance.
You join a powerful alumni network
The alumni network is rich with students and experts in the field who meet at annual conferences and summits aimed at empowering the network and creating a platform for great collaborations.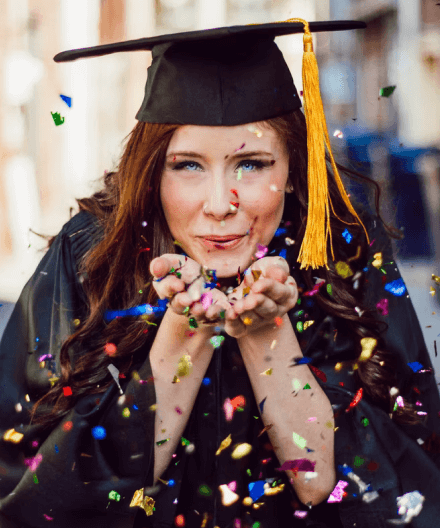 5 Facts about Intel Corporation Scholars Program
A scholarship for employee's and retiree's children
The Intel Corporation awards up to $4, 000 for each child under this program, with over 400 children worldwide benefitting from this program every year.
Scholars get the benefit of Intel products
The Intel Corporation ensures that the scholars get to be part of the Intel family, thus giving them access to the wide array of Intel products and offers.
Scholars can participate in Intel research opportunities
The scholars also get to benefit from the benevolence of the Intel Corporation, by giving them a lifetime opportunity to be part of groundbreaking tech-related research all over the world.
The Corporation has internship program for scholars
If you become an Intel scholar, not only will you get financial assistance to cover your college bills, but you stand a chance of working for the corporation through the internship program exclusive only to the scholars.
Intel is committed to bridging inequality gaps
The corporation has, over the years, increased the scholarship amount and created various scholarships for marginalized groups and communities, which has been achieved through collaborations with organizations championing the rights of these groups of people.